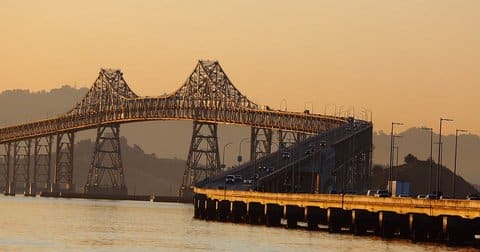 14 Mar

Storm Impacts Include Overturned Trucks Closing EB Richmond/San Rafael Bridge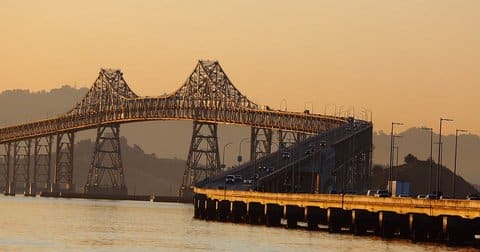 ("Richmond-San Rafael Bridge" by Don McCullough via Flickr / CC BY-NC 2.0 license)
By Victoria Franco and Tony Hicks
Bay City News
The California Highway Patrol and San Rafael police said at 3:38 p.m. Tuesday they are closing the eastbound direction of the Richmond/San Rafael Bridge due to overturned big rigs as a winter storm impacts several Bay Area highways on Tuesday afternoon.
The bridge closure is expected to be "long term," authorities said, because the big rigs can't be turned back over until the wind dies down. Police say to avoid travel through San Rafael as local streets in the area are extremely congested.
Parts of highways 12, 101, 116 and 121 throughout Sonoma have also been affected due to flooding and tree maintenance work, according to Caltrans.
In Santa Clara, Highway 9 northbound and southbound, from Sanborn Road to Redwood Gulch Road, was closed due to slide and debris removal operations.
Five highways in San Mateo and one in Santa Clara have been also closed because of flooding, and downed trees and powerlines, said Caltrans.
A highway conditions map can be found at https://quickmap.dot.ca.gov/.
As of 2 p.m., PG&E reported that nearly 275,000 customers are without power around the Bay Area due to strong winds and rain.
Livermore police said they're receiving several calls of downed trees and power outages throughout town. They ask people to refrain from calling 911 unless it's an emergency to avoid overwhelming resources.
Lafayette officials said at 3:43 p.m. Reliez Valley Road, between Pleasant Hill Road and Green Valley Drive, is closed because of live power lines in the street.
You can check on the status of your power at pgealerts.alerts.pge.com/outagecenter.
Copyright © 2023 Bay City News, Inc. All rights reserved. Republication, rebroadcast or redistribution without the express written consent of Bay City News, Inc. is prohibited. Bay City News is a 24/7 news service covering the greater Bay Area.