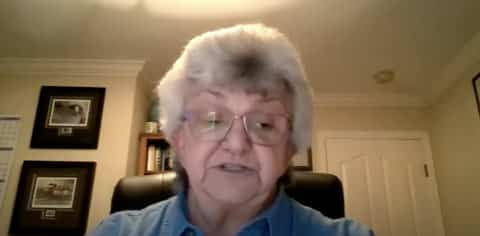 05 Apr

Richmond Extends Keller Beach Sanitary Sewer Moratorium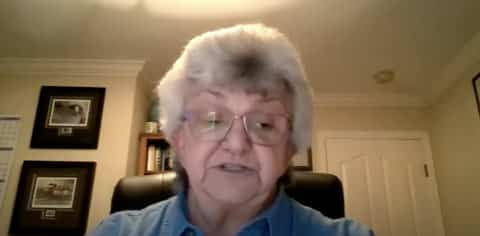 Richmond Water Resource Recovery project manager Mary Phelps participated remotely in Tuesday's City Council meeting. (Screenshot captured by Julia Métraux / Richmond Pulse)
By Julia Métraux
Over the past decade, Keller Beach has had a dangerous level of contaminants in its water numerous times when inspected. A pipe failure in the Keller Beach Sanitary Sewer would make this issue even worse.
Richmond City Council voted Feb. 21 to stop issuing building permits that require new sewer connections to the Keller Beach Sanitary Sewer for 45 days. On Tuesday, the city of Richmond's Water Resource Recovery project manager Mary Phelps asked for that moratorium to be extended for another 22 months.
"In order to prevent additional stress and conditions exacerbating on this line, we are requesting that the council continue to hold this moratorium," Phelps said. She also said that if the moratorium ends, "it could exacerbate and cause catastrophic events on the Keller Beach line."
According to the city of Richmond's website, "current conditions indicate pipe failure is an imminent possibility that would be exacerbated by additional connections." This sewer was constructed in 1959 and is over 5,000 feet long.
Earlier in the night, council member Cesar Zepeda said that around 100 residents had attended a meeting Monday to discuss concerns about the Keller Beach Sanitary Sewer. Zepeda said there will be more meetings for residents living near the sewer to discuss their concerns. While extending this moratorium was part of a public hearing, no one spoke in opposition to its extension.
Phelps also said there would be exceptions for adding some developments to the Keller Beach Sanitary Sewer, but there would be a process in place for determining this.
"We are working with the engineering department for conditions for each development that has building permits in process and future developments," Phelps said.
The Richmond City Council voted 6-0 to extend the moratorium, with Vice Mayor Gayle McLaughlin absent.
Honoring Ramadan and Eid Al-Fitr
City Council issued a proclamation recognizing Ramadan, which lasts from March 22 to April 20 this year, and Eid Al-Fitr, which marks the end of Ramadan. During Ramadan, many Muslim people fast from sunrise to sunset, not consuming any food or water.
There are several mosques in Richmond, including the Islamic Society Of West Contra Costa County, Masjid Al-Noor and the Muslim Mission Center.
"The thing about Ramadan, that is very special to all of us, is to know that when we pray, there are … people praying the exact same time as you," said a Muslim community member, who did not share their name before speaking. "Something very spiritually awakening that is hard to explain."
Mayor Eduardo Martinez, after being invited, said he would check with his staff to see when he could join evening prayers and then the breaking of the fast.
"Every cultural group, every individual, is what makes Richmond, rich," Martinez said after the proclamation was given.
The next regular Richmond City Council meeting is scheduled for April 18.