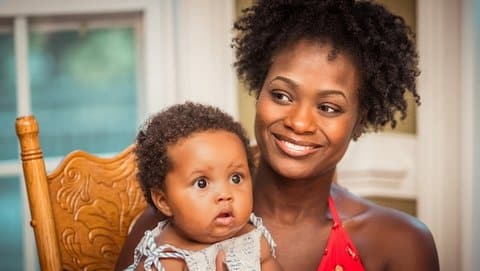 11 Apr

Black Infant Health Helps Black Moms 'Give Birth the Way She Wants'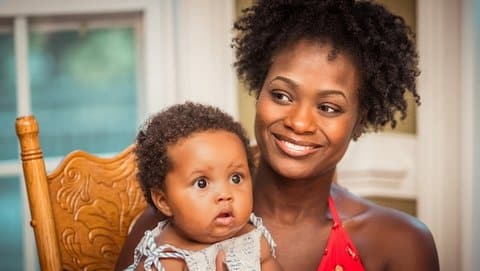 (Photo by Andrae Ricketts on Unsplash)
By Danielle Parenteau-Decker
Racism and lack of support make Black women more likely to have bad outcomes while pregnant. The Black Infant Health program is helping to change that.
Funded by the California Department of Public Health, BIH was started in 1989 and has 16 locations in the state. Its goals are to empower and educate pregnant Black women and ensure they are not alone.
"A big focus of the Black Infant Health program is to prevent isolation for African American moms, which we see a lot in East County," said Lonni Watkins, a health education specialist at the Martinez-based Contra Costa program.
County birth data shows "the majority of births are coming from the Antioch and Pittsburg area," said Anisha Johnson, also a health education specialist with Contra Costa BIH.
She said some women in West County aren't counted because they leave Contra Costa to have their babies, especially if they have a high-risk pregnancy or want "a more supportive birthing environment." Some go to Highland Hospital in Oakland because it has "a birthing center that is ran primarily by Black and women of color, and that's something that we don't have in our county," Johnson said. "I know moms are really craving that."
"A lot of East County moms have migrated from somewhere else, so isolation is big," Watkins said.
That's how it was for Adrienne Howard, whose name here is an alias for safety reasons. After she moved from Alameda County to Antioch, she said, "It was very hard to find your community."
That difficulty finding a community changed after she learned about Black Infant Health while pregnant with her second child.
She said it gave her "a sisterhood in my community that made me comfortable to speak about things I am going through."
Johnson said many pregnant Black women feel an all-around lack of support. They might not anticipate "the support that is needed to get through the pregnancy," birth or postpartum recovery. Family might not understand what a new mom needs. And systems are not "able to fully support this mom," she says, in part, because they are uncoordinated.
But some believe there is a bigger reason.
"The ultimate thing is structural racism and the implicit biases," Watkins said. And that can have severe consequences.
"The reason why we have a Black Infant Health program is because the rates of infant mortality as well as fetal mortality is either double or three times higher than the average population or white women, no matter the educational background or income," said Watkins. "So even if I have a college degree, my chances of having some sort of adverse outcome is still higher than a white woman who may only have a high school education or none."
According to the Centers for Disease Control and Prevention, "Black women are three times more likely to die from a pregnancy-related cause than white women."
Harvard Public Health magazine reported in 2019 that the World Health Organization says African American women's odds of surviving childbirth are comparable to those of women in countries such as Mexico and Uzbekistan.
But who is providing health care can make a difference.
"They're looking at studies now that show the birth outcomes are better when the birth team is African American," Watkins said. "Having someone who cares — no matter their race, color, gender, anything like that — is ultimate."
But having a Black health team can be especially valuable.
"When you are in a safe space with someone who looks like you, may sound like you, may understand your background, may have even gone through some of the things that you're going through," she said, "you are going to maybe disclose other things; you're going to be more honest. You may trust the information that's given."
Black Infant Health equips pregnant women to advocate for themselves in the doctor's office.
Watkins said she has heard women say, "I'm not getting the right care. I don't think they're hearing me at the doctor's office."
A 2018 National Partnership for Women & Families survey found that "health providers often don't listen to mothers about their birth preferences and African American women are the least likely to be listened to," according to the California Health Report.
During her first pregnancy — without BIH — Howard said she felt "like just a patient. … They just told you what to do."
During her second, Black Infant Health took her "through the process of this should be happening; you should be getting this test done." She was told about her rights and encouraged to speak up.
Johnson said BIH staff discuss concerns and goals with clients, so they can tell their doctor, "I'm informed on this. … This is what I would like to see happen. … What do you think about that?"
Black Infant Health also provides diapers and other items for the baby, gift cards for groceries and referrals to shelters.
"Housing is more so an issue in East County than West County where you might find more apartments," Watkins said.
After a woman's formal relationship with BIH ends, she can still come back for resources or stay involved to help other women, she said.
"My experience as a Black mom is filled with a lot of anxiety, a lot of stress, worry," Howard said. That's because of all the usual concerns of motherhood added to the fears caused by racism.
"Every mom worries because you just want the best for your child," she said. "Your Black daughters, your Black boys, you want them to be aware of how society views them, but you don't want to traumatize them at the same time. You want to celebrate things."
BIH makes a point of "celebrating their goals … celebrating the small wins," Johnson said, and "having that Black joy."
"At every point, we try to integrate some type of joy," she added. "There's so many hardships."
Howard said Black Infant Health gave her joy by giving her friends and taking stress away.
If you are a pregnant Black person in Contra Costa County or have a baby up to 6 months old, you can join BIH by calling (925) 313-6254. All services are free. You can also find more information at blackinfanthealth.org.