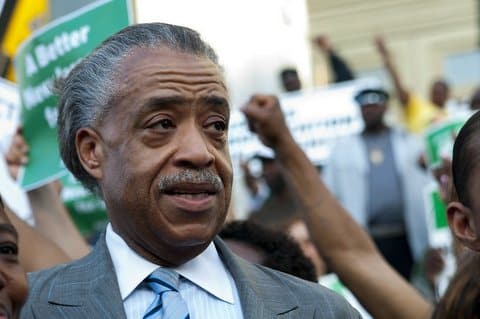 19 Apr

Rev. Al Sharpton Offers Support for Mayor Thorpe in Police Scandal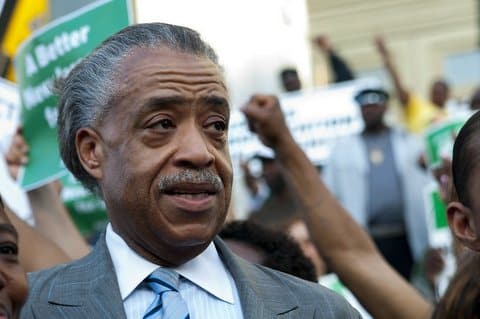 ("Al Sharpton" by ZERO7 IMAGES via Flickr / CC BY-NC-ND 2.0 license)
By Tony Hicks
Bay City News
Antioch Mayor Lamar Thorpe posted a letter of support from civil rights leader Al Sharpton on social media Tuesday night.
Sharpton, the New York-based founder and president of the National Action Network, called on "Attorney General Merrick Garland and the Department of Justice to immediately investigate the exchange between 17 police officers in Antioch, California, who sent racist messages to each other — going so far as to suggest they should shoot the city's Black mayor during a 2020 protest after the murder of George Floyd."
The Contra Costa County District Attorney's Office released a 14-page report Monday detailing a series of racist text messages allegedly exchanged among Antioch police officers involved in an ongoing law enforcement scandal in that city.
The messages were unearthed during investigations by the FBI and District Attorney's Office into officers from Antioch and Pittsburg involving possible "crimes of moral turpitude and criminal offenses."
The report, which is partly redacted, "documents some of the derogatory, homophobic, and sexually explicit language and paragraphs shared by members of the Antioch Police Department that demonstrates their racial bias and animus towards African Americans and other people of color in the community," district attorney's senior inspector Larry Wallace wrote in the report.
The report released Monday follows a similar one released last week. Both were written late last month and were first obtained by Bay Area News Group.
According to the report released Monday, some of the messages bounced back and forth among eight officers during a conversation about two suspects in a criminal case in March 2021 and may have violated California's Racial Justice Act, which allows people to challenge racial bias in criminal charges, convictions and sentences.
One exchange shows Officer Eric Rombough appearing to brag about brutalizing a suspect during an arrest.
"We managed to set up a perimeter and he got his a— whooped in the back yard and I field goal kicked his head," Rombough allegedly texted.
"Gotta stop kicking n— in their head," he allegedly texted later.
Other messages mentioned in the previously released report are from 2019 and 2020 and involve 14 officers talking about a variety of subjects, including a text from Officer John Ramirez in which he seems to encourage other officers to fire a less-lethal weapon at Thorpe, who is African American, during a protest in 2020.
Ramirez allegedly texted to 22 officers that he would "buy someone a prime rib dinner" to "40" Thorpe, a reference to a 40mm launcher used by the department.
The texts also allegedly contain several racist images directed at African Americans.
In his letter, Sharpton asked the U.S. Department of Justice to provide safety for Thorpe "as the trust with the police department has eroded."
"The hood is off for these cops, and we have seen their true colors," Sharpton wrote. "When you have 17 members of the Antioch Police Department offering free dinner to whoever shoots the mayor, how can you expect any of them to honestly keep him, let alone anyone else, safe?"
"I am respectfully asking Attorney General Garland to take over this situation, as we have seen these incidents galvanize those who wish to cause harm against Black elected officials. I stand with Mayor Thorpe and the residents of Antioch, who have been deeply and severely betrayed by those sworn to protect them."
Thorpe wrote on Facebook "Appreciate the support Reverend Al Sharpton."
Copyright © 2023 Bay City News, Inc. All rights reserved. Republication, rebroadcast or redistribution without the express written consent of Bay City News, Inc. is prohibited. Bay City News is a 24/7 news service covering the greater Bay Area.