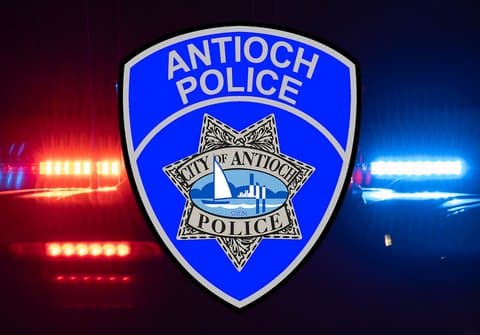 28 Apr

Antioch City and Police Officers Sued by Activist Over Alleged Excessive Force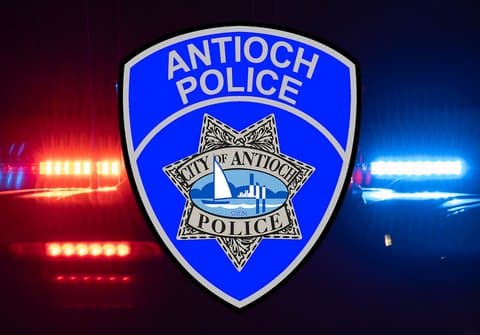 (Image courtesy of Antioch Police Department via Bay City News)
By Tony Hicks
Bay City News
A local activist and radio reporter has sued the Antioch Police Department for allegedly using excessive force against him while he tried stopping officers for doing the same to someone else during a 2021 protest.
Frank Sterling says Antioch police officers tackled him and used a taser on him at what the suit describes as a small protest held by a half-dozen people against Tammany Brooks, Antioch's former police chief, during his public retirement party on Sept. 17, 2021.
The suit specifically names the city of Antioch and 2021 police officers Brandon Bushby, Steven Miller, Geoffrey Morris, Brian Rose, Richard Angelini and community service officer Nicholas Gaitan as defendants.
The suit was filed Thursday in U.S. District Court in San Francisco and is the latest blow against the Antioch Police Department, which has been investigated by the FBI and the Contra Costa County District Attorney's Office for more than a year for alleged civil rights violations.
At least 45 officers — 16 in management positions — have been identified as being part of text message chains including racist and homophobic language and threats of violence, including at least one against Antioch Mayor Lamar Thorpe.
At least two members of Congress have called for the U.S. Justice Department to investigate the Police Department.
The department is also the subject of at least one other lawsuit involving six defendants, who say police unfairly targeted them with unnecessary force.
Sterling, who works for Berkeley-based public radio station KPFA, says in the suit that six protestors were "confronted by an aggressive group of police supporters, who were seemingly hell-bent on initiating a fight."
The suit says a fight broke out, but police only targeted the anti-police protestors, not the person fighting who supported police. Sterling was filming, then intervened to stop what he says were two officers' use of excessive force on a detained, unarmed protester.
The suit says the six officers named in the suit took Sterling to the ground "and twisted his legs in a manner that seemed solely intended to cause harm."
Sterling said he was complying as police "repeatedly yelled at him to stop fighting as a pretense to continue their assault on him."
The suit says Sterling was being handcuffed on the ground when an officer "unnecessarily tased Mr. Sterling in the lower back and buttocks."
The suit says a charge against Sterling for allegedly resisting arrest was later dismissed.
An Antioch police spokesperson did not return a message requesting comment on the suit Thursday afternoon.
Copyright © 2023 Bay City News, Inc. All rights reserved. Republication, rebroadcast or redistribution without the express written consent of Bay City News, Inc. is prohibited. Bay City News is a 24/7 news service covering the greater Bay Area.