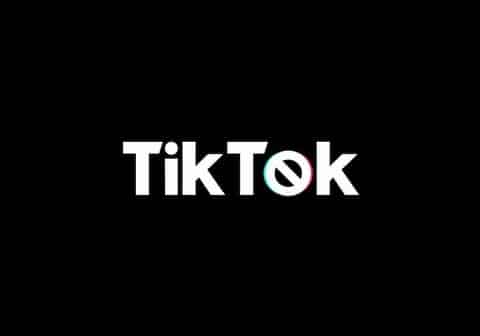 08 May

Is TikTok Out of Time? Teens Have Their Say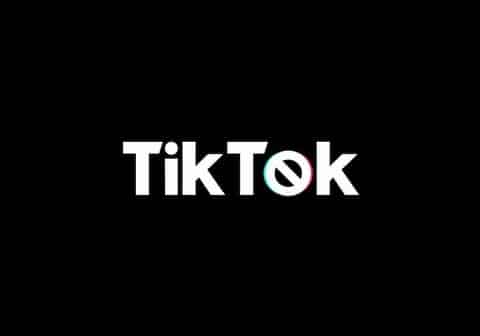 (Photo by visuals on Unsplash)
Commentary, Various Authors
Editor's note: With talk swirling about banning TikTok, we asked local teens what they like about it, how they use it, and what they would do if it were prohibited. Their responses have been lightly edited.
The only thing I like about TikTok was how it was back in 2019, 2018 and 2020 during the pandemic. It was less problematic. It actually made your day, uploading videos to entertain people in a good way. Uploading videos for fun is the only thing I like about TikTok. I got the app back in 2019 since there were ads for it. I said, 'Oh, well, I might regret this,' but I was wrong.
I am going to be honest. I don't use it that much nowadays since barely any video or post is entertaining, and it is now such a bad app for pedophiles, people faking disorders for attention etc., heck even people who are banned for no reason at all. But the worst is everyone posting a video of something messed up to get famous.
What will I do if it gets banned? Honestly, I would use a platform that isn't bad like Twitter.
— Jaime Montes, 16
I like that there are many reviews and recommendations from other people. I also like that the videos are short and there are many categories. I use TikTok too much. If TikTok is banned, I will use my phone less and become more productive. I think it is both a positive and negative app.
— Maricela Taylor, 17
>>>Read: My Generation Is Addicted to Social Media
What I like about TikTok is the funny videos and sometimes the trends. The other part I like about TikTok is the stuff they talk about and do and when they dance to a song or make up dances. I also like the cooking videos. I can be on the app when I'm bored our when I have nothing to do, but most of the time, I will use it a lot — for about 5 hours [a day], even though I know that it is bad and that I should be working on my education instead. Even though I have good grades and try to do my work, I would like to do other things.
— Mariya Gipson Singleton, 16
What I like about TikTok is that you can learn many interesting things. You can find out what's happening around the world, which is kind of cool, especially if you don't watch the news. Another thing that I like about TikTok is that you get to see videos of police or about crimes that they don't show on TV. I go on TikTok pretty often, and it's just for fun or because I want to distract myself a little. I would get really bored if they ban it because it's a really fun app, and I wouldn't get to see what's happening in other places.
— Julissa Gonzalez, 16
>>>Read: Social Media's Influence on the News: Don't Believe Everything You Read on the Internet
TikTok has not been shut down. However, there have been concerns about TikTok's handling of user data and security, leading some countries to consider banning the app. In August 2020, the Trump administration issued executive orders that would have effectively banned TikTok in the United States, citing national security concerns. However, these orders were later blocked by federal courts, and the Biden administration has since taken a more measured approach to regulating the app. As of now, TikTok remains a hugely popular social media platform with millions of users worldwide. What I like about TikTok is that it is cool for entertainment. I use TikTok a lot, like 1-2 hours a day. If TikTok got banned, I would go back to YouTube.
— Janet Madison, 16
TikTok is fun. [But] I feel like it is a waste of time. All the people just sit and look at videos and make lots of videos wherever they go. They are ignoring the present. Getting addicted is not good. If it will be banned, then I do not care because I am not than much involved in that.
— Pramita Bhusal, 15
My parents don't allow me to use TikTok, so I really don't know anything about it.
— Aseal Alwasyi, 17
I have been invested in the reasons why TikTok [could be] shut down. A couple of weeks ago, the CEO testified [before] Congress as TikTok was a potential threat to Americans, with specifically, privacy. Why? Congress was "afraid" because, with the CEO being Asian, they assumed that TikTok was a Chinese company, but the company was somewhere in California, if I remember correctly.
[Editor's note: TikTok's global headquarters are in Culver City, Calif. It is owned by Chinese technology company ByteDance.]
I believe that they wanted TikTok out because it showed lots of things happening in the United States that was usually censored in other social medias. Shou [Zi Chew], the CEO, states that TikTok allows its users to have the freedom to share news and to get news. He wants it to be a news social media as well. Congress went against Shou for not having enough safety factors for younger kids, but at the same time this also [is a problem] with Mark Zuckerberg's well-known programs, Facebook and Instagram.
In my own experience, using Instagram was a complete disaster because there was a big amount of horrific things that I've seen at a young age. If Congress thinks that they could "grill" TikTok for these reasons, being that TikTok isn't SAFE for younger kids and steals "data," then they could also "grill" other social media for the SAME reason.
However, I do not know what happens behind the scenes, and they could be doing it because they want the company to be safe. That could be the benefit of doubt, but I totally think that it's unfair. TikTok has already been banned on [many] university campuses, but I honestly think that they are hiding something for sure.
— Diana Nguyen, 16
>>>Read: Social Media Puts Users Like Me in Quite a 'Dilemma'
THANK GOD. PLEASE DO. I HATE TIKTOK!!! I hate TikTok with my whole heart. Everyone on it is so stupid and people just get stupider on it. People are morons on TikTok and they are so gullible. Also, TikTok makes people have zero personality. People who get their personality traits, humor, music taste, etc. off TikTok are the worst, and I hate them because they can be so shallow. If TikTok was shut down, I think life would be better. Also, TikTok in general is a bad place, there's lots of pro-ana [content] still around on it and it's super damaging because they romanticize it.
— Andrea Ochoa, 15
[Editor's note: "Pro-ana" refers to the promotion of anorexia nervosa and behaviors related to the eating disorder.]
I like how you can make videos about news, fun stuff such as anime edits that look clean, and it's a way to connect with other people [through] your hobbies and interests such as anime, sports, news or anything you find fascinating. TikTok was a way of showing what your life is like, what people do for work and overall it's a positive platform for the youth.
— Diego Coronel, 16
TikTok keeps me entertained and makes the time pass easily. When I heard that people were trying to ban it, I was surprised. It's happened in the past, but the talk about it quickly ended. I didn't think anything would happen. I started to get worried when I found out that there was going to be a hearing about it. I use TikTok every day, and I scroll for a while. It takes up most of my time. Many people that have deleted the app have talked about how it made their life better. I don't think it would make my life better. I feel like I would be very bored. I hope that it won't get banned in the future because it is my main source of entertainment.
— Iyana Lopez, 15
I'm not a social media person, so I don't have TikTok on my iPhone, but I see many people use it in their day-to-day life. Nowadays, TikTok has become so popular, all about being willing to show the world who you are and what abilities or talents you have to give from entertainment to gain views, likes, and even followers. TikTok's capability to offer individuals practical information when searching is something I admire. Since I don't have TikTok as an app, if it gets prohibited, it won't have any impact on me. However, when an essential platform that allows everyone worldwide to convey their voice, identity, and presence is taken away, many people, particularly teens, would have a breakdown moment.
— BDoor Alzabedi, 18