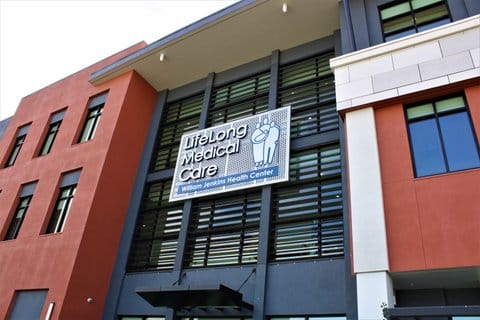 26 May

LifeLong Medical Care Clinic Workers to Stage 2-Day Strike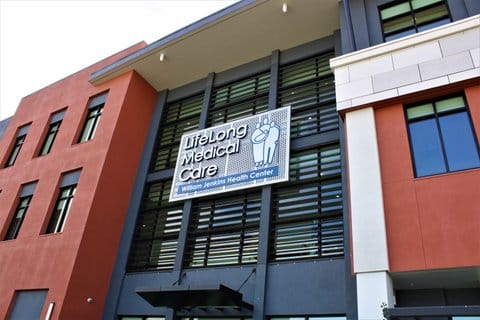 LifeLong Medical Care William Jenkins Health Center in Richmond. (Joseph Porrello / Richmond Pulse file)
By Bay City News
Health care workers at 17 Bay Area LifeLong Medical Care clinics announced Friday that they will stage a two-day strike on June 5.
The more than 500 members of SEIU-United Healthcare Workers West voted overwhelmingly to authorize the strike over what union officials said are patient care and staffing problems.
"We are ready to strike because management refuses to listen to health care workers and is not bargaining with us in good faith," said Mable Bermudez-Chun, a community health worker at LifeLong Brookside Clinic in San Pablo.
"Patient care suffers as workers are stretched thin and others keep leaving. LifeLong management needs to stop trying to silence us when we stand up for wages that keep up with the cost of living, safe staffing and better working conditions," Bermudez-Chun said.
Union officials said the clinics are enduring a "severe patient care crisis" due to short staffing, high turnover, low wages and worker safety concerns.
Lifelong offers health, dental, urgent care and mental health services, among other things, at clinics in Richmond, Berkeley, Oakland, San Pablo, Novato, Pinole and Rodeo.
>>>Read: William Jenkins Health Center Finally Celebrates Opening
The company cares for more than 61,000 patients annually, many of them "underserved and vulnerable individuals," union officials said.
The two sides have been negotiating for more than a year and if they can't reach a deal by June 5, picket lines are expected at LifeLong clinics in Oakland, Berkeley and San Pablo.
The union represents registered nurses, medical assistants, social workers, dental assistants, community health workers, street medicine workers who serve homeless populations, and patient care representatives.
LifeLong officials didn't immediately respond to a request for comment.
Copyright © 2023 Bay City News, Inc. All rights reserved. Republication, rebroadcast or redistribution without the express written consent of Bay City News, Inc. is prohibited. Bay City News is a 24/7 news service covering the greater Bay Area.