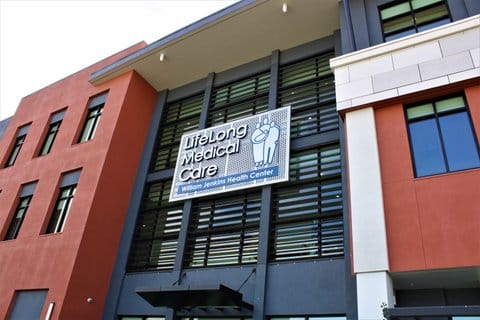 27 May

Strike Averted at LifeLong Medical Clinics as Tentative Agreement Reached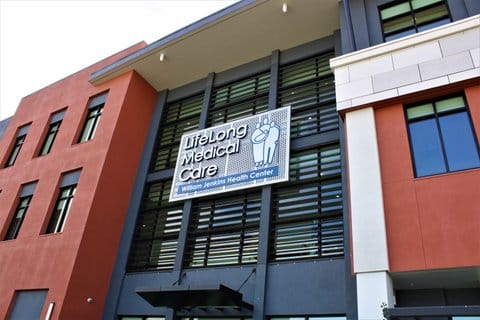 LifeLong Medical Care William Jenkins Health Center in Richmond. (Joseph Porrello / Richmond Pulse file)
By Bay City News
A two-day strike that had been planned to start June 5 at multiple Bay Area LifeLong Medical clinics has been averted, the health care workers' union announced Saturday morning, saying that health care workers and management reached a tentative agreement late Friday night.
Health care workers at 17 Bay Area LifeLong Medical Care clinics had announced Friday that they would stage a two-day strike on June 5. The more than 500 members of SEIU-United Healthcare Workers West had voted overwhelmingly to authorize the strike over what union officials said were patient care and staffing problems.
Shortly before 10 a.m. Saturday, however, the union announced that the strike was off.
The tentative agreement addresses staffing and working conditions and includes wage increases for caregivers, the union said in a news release Saturday. The agreement must be ratified by the workers before it is final, according to the union.
>>>Read: Caregivers Need Support — and for People to Get Vaccinated
"Reaching an agreement was not easy and it's been a long journey to get here. This was possible because we as a union stood together to improve staffing and to advocate for wages and benefits that reflect the vital work we do every day for our patients," Chante Jones, a community health worker at LifeLong Brookside San Pablo Health Center said in a statement in the news release.
"With this new agreement, we have a better chance of keeping experienced caregivers here to continue providing the best care for our communities," Jones said in the statement.
Union officials have said the clinics are enduring a "severe patient care crisis" due to short staffing, high turnover, low wages and worker safety concerns.
Lifelong offers health, dental, urgent care and mental health services, among other things, at clinics in Richmond, Berkeley, Oakland, San Pablo, Novato, Pinole and Rodeo.
The company cares for more than 61,000 patients annually, many of them "underserved and vulnerable individuals," union officials have said.
The two sides have been negotiating for more than a year. If the two sides had not reached a deal, picket lines were expected at LifeLong clinics in Oakland, Berkeley and San Pablo.
The union represents registered nurses, medical assistants, social workers, dental assistants, community health workers, street medicine workers who serve homeless populations, and patient care representatives.
LifeLong officials didn't immediately respond to a request for comment Saturday.
Copyright © 2023 Bay City News, Inc. All rights reserved. Republication, rebroadcast or redistribution without the express written consent of Bay City News, Inc. is prohibited. Bay City News is a 24/7 news service covering the greater Bay Area.