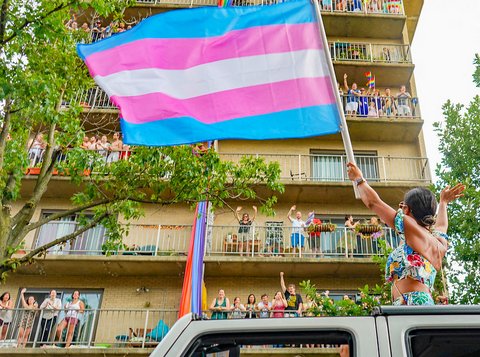 20 Jun

'Pride Is and Should Be the Legacy of Trans and Queers Folks,' Activist Says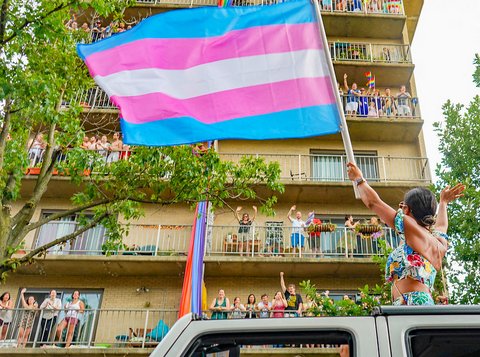 ("2018.06.09 Capital Pride Parade, Washington, DC USA 03166" © Ted Eytan via Flickr / CC BY-SA 2.0 license)
By Alfredo Angulo, as told to Kimyatta Newby
Editor's note: Alfredo Angulo, 23, is queer and nonbinary and uses the pronouns they/them. They are from Richmond and work for Communities for a Better Environment as its Just Transition campaign manager. This article has been written in a first-person style using Angulo's responses in an interview with the author. It has been lightly edited.
Pride as an event, to me, seems to be separated from what it originated as. Stonewall was a rebellion against police brutality. That part is often debased by (those who) want to commodify Pride for money and profit. For me, Pride is and should be the legacy of trans and queers folks who came before us who fought for the freedoms we enjoy today. There's a lot to work towards still, but we're in a better place than where we were in the '60s and '70s, and that's largely due to Black and trans activists. Many of them put their life on the line to get to where we are today.
The community of queer folks I've been able to build has become an essential part of my life. I've been purposeful with putting myself in the position where I don't really have to deal with straight people at points beyond work. It's a deep sense of belonging of having a place in life and society within my immediate community. In my experience, there aren't many places to feel genuinely safe except for the community you build yourself.
>>>Read: Young Gay Man Had to 'Get Out of Richmond' to Find Community
The safest place I felt, especially in high school, was (with) the friends I made and built for myself. At Contra Costa College, I along with other peers was able to start an LGBTQ+ organization called the Rainbow Movement. It was a place to have significant conversations and help queer students feel safe. I wish more schools and institutions were intentional with making queer spaces for students and genuinely feel safe and welcomed.
In regards to "Don't Say Gay" and other anti-queer and -trans bills, it's all very upsetting. I would like to think we're in a different place than a world that tries to criminalize queerness, especially to this extent and during this time. It makes me fearful for the youth who are queer. Queer and trans people already face extremely high levels of depression, anxiety and suicide rates. These bills only make those situations worse. It becomes impossible for queer folks to live their true self, to be whole. Transphobia and homophobia seem to be getting more normalized as there has been an increase (in) displays of hate. However, it is also exciting to see the resistance grow in reaction to this legislation.