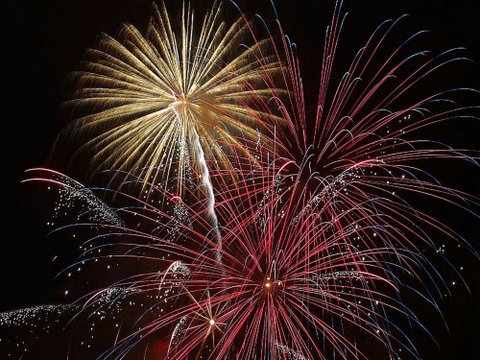 03 Jul

Fire Protection District Announces Safe Fireworks Shows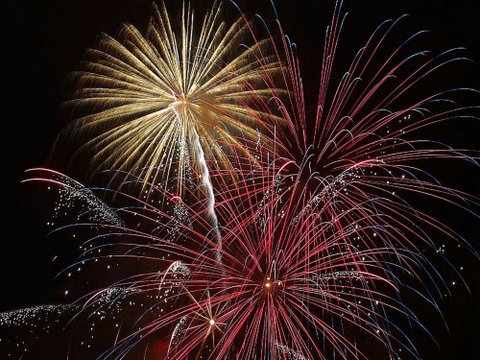 (Jon Sullivan via Bay City News)
By Tony Hicks
Bay City News
The Contra Costa County Fire Protection District has released a list of safe locations to watch an explosive Independence Day in Contra Costa County.
The Richmond Marina Bay fireworks are set for Monday with live music, food and family activities (info at ci.richmond.ca.us).
The San Pablo Multi-Cultural and Aerial Drone Light Show will feature food, live music, carnival games and entertainment. The fun starts at 5 p.m. Tuesday at the San Pablo Community Center at 2450 Road 20. For info, go to https://sanpabloca.gov/1454/4th-of-July-Multi-Cultural-Celebration.
Pleasant Hill will set off its annual 4th of July fireworks at 8:45 p.m. Tuesday. A viewing party at College Park High School at 201 Viking Drive, starts at 6:30 p.m. with $4 the suggested donation per person.
The skies above Pittsburg Marina will light up with fireworks at about 9 p.m. Tuesday. The marina is at 51 Marina Blvd. Go to pittsburgca.gov for more information.
The Martinez Marina will also start launching its annual fireworks show at 9 p.m. Tuesday. City officials ask that people walk to the marina or rideshare, as traffic could be problematic. For more info, go to cityofmartinez.org.
Antioch will start its fireworks show at 9 p.m. Tuesday. For more information, go to https://www.antiochca.gov/fourth-of-july-celebration.
The city of Concord will host fireworks Tuesday near Mt. Diablo High School at 9 p.m. The city says the gate to the high school fields will open at 6 p.m. The school is at 2455 Grant St.
Copyright © 2023 Bay City News, Inc. All rights reserved. Republication, rebroadcast or redistribution without the express written consent of Bay City News, Inc. is prohibited. Bay City News is a 24/7 news service covering the greater Bay Area.