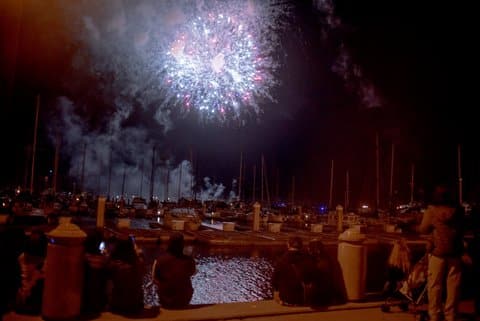 07 Jul

Fireworks Light Up Richmond Sky but Don't Brighten Everyone's Night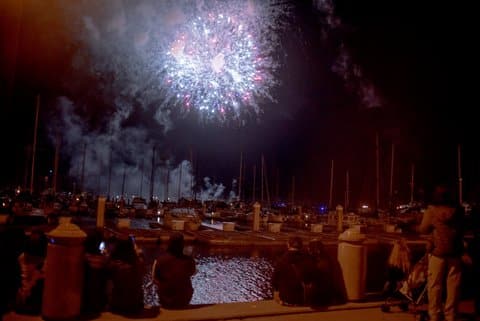 Hundreds of Richmond residents braced against the cold winds Monday to crowd Marina Bay Park and watch the annual firework show.
Photo Essay, Denis Perez-Bravo
Richmond celebrated Independence Day a day early with its annual 3rd of July event at Marina Bay Park.
The city of Richmond's Community Services Recreation Division hosted hours of music, food and activities for Richmond families in the evening and a firework show after. The department works with the police, fire and public works departments to put the event on.
"It was a very beautiful event with a lot of people in attendance," said Ranjana Maharaj, the city's deputy director of community services. Among those attendees were Mayor Eduardo Martinez and City Council members Gayle McLaughlin, Doria Robinson and Melvin Willis.
Hundreds of Richmond residents packed Marina Bay Park, strolling and having picnics on blankets as they waited to watch the firework show. Vendors also walked around selling merchandise.
CJ's Barbecue
, which has been in Richmond for more than 20 years, and Endless Summer Sweets were there selling food, including funnel cake from the latter. Also part of the festivities were a free Zumba program and dance performances.
A man who identified himself as Mr. Farlough spins as he roller skates near a DJ performance during the 3rd of July event.
While it was a joyous occasion for many attendees, not everyone was delighted.
"It was not fun for me as a neighbor and dog owner," wrote Louise Boas on Instagram. "The blasts shook my windows and my dog, who is not normally bothered by fireworks was hyper vigilant and would not go outside."
IG user _s.o.p.h._ replied in agreement: "we live in the Richmond hills by the canyon and the blast and continuous noise from the fireworks were triggering to both our cats," they wrote. "What an unpleasant way to celebrate for so many vets, pets and other folks who have to hide and endure."
Both people also suggested finding other ways to mark the holiday that are more environmentally friendly.