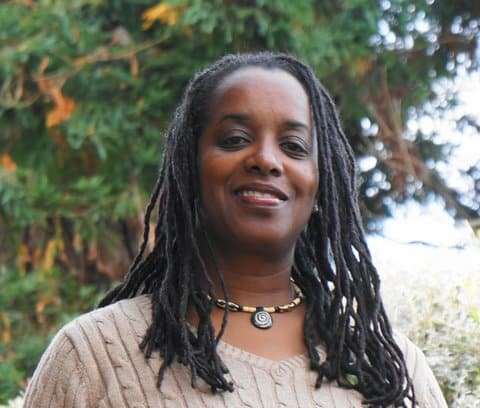 13 Jul

Jovanka Beckles Seeks 'Green New Deal' for Richmond in State Senate Campaign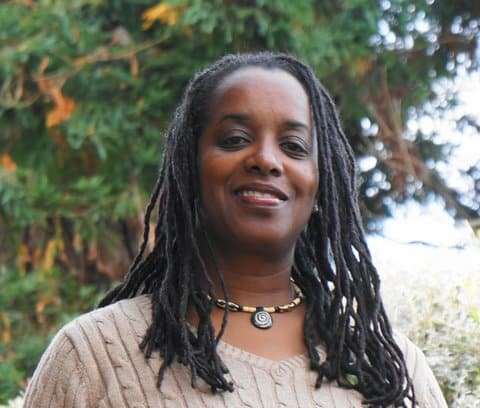 Former Richmond City Council member Jovanka Beckles is running for state Senate. (Campaign photo via jovanka4casenate.com)
Interview, Nadia Lathan
From Division I athlete to public transportation board member, longtime Richmond resident Jovanka Beckles has walked in all kinds of shoes. Next fall, she hopes to step into a new pair: California state senator.
The former Richmond City Council member launched her political campaign this summer and is running on a platform of affordable housing, subsidized public transportation and free childcare for Senate District 7. She's placing a firm foot down amid a crowded field with Berkeley Mayor Jesse Arreguín, Oakland City Council member Dan Kalb and labor organizer Kathryn Lybarger all vying to replace Sen. Nancy Skinner.
Beckles believes her strength comes from her identity. A queer, Black Latina with immigrant roots in Panama, the current AC Transit board member is steadfast that her background will best represent the district she hopes to serve. Beckles was born in 1963 in Panama and her family immigrated to the United States when she was just 9 years old in 1972. Shortly after attending college at Florida A&M University, Beckles moved to the Bay Area in 1989 where she began her career as a mental health clinician.
"We've never had anyone to represent us from Richmond, and this is our opportunity to do it," Beckles said in an interview with Richmond Pulse.
We sat down with the District 7 candidate to talk about her campaign and, if she succeeds, the changes she wishes to enact as California's third Black state senator in history.
Responses have been edited for clarity and brevity.
Richmond Pulse: From your time on City Council to the AC Transit Board of Directors, you have an extensive history of serving the greater Richmond community. What inspired you to run for state Senate?
Jovanka Beckles: I was inspired by just understanding how much an elected official, a public servant, who actively engages with the community, what we can do together. I've seen the types of legislation that can come about as a result of that. And so I'm really inspired to take that level of organizing to the California Legislature.
Another reason why I'm inspired is equity. The California state Senate has 40 seats, and out of those 40 seats, there are only two Black people on there — two Black senators. That's out of 40. And one male, one female. That absolutely does not reflect the diversity of the state, and it absolutely does not reflect the diversity of this region.
RP: In a few sentences, how would you summarize the purpose of your campaign and the goals you wish to achieve as senator?
JB: The purpose is for us to have representation as people of color, to have representation for Black folks, to have representation for immigrants, to have representation for the LGBTQ community, to have representation as women. And, for someone like me who's had a 34-year career as a mental health provider, and for us to have this legislation at the state level that would address people's mental health challenges.
Many of the policies that I champion are to help renters and homeowners stay in their homes. Those are the kinds of policies I want to continue to champion at the state level. Just from having spoken to many of my constituents here in Richmond, we need a Green New Deal.
RP: How have the prior roles you've had — most notably, as a mental health specialist for 34 years — influenced your approach to assessing a community's needs?
JB: Families need to be able to have employment that can help them pay for rent. They have to be able to have a place to live. They have to have beautiful parks to go to. During my tenure on City Council, Richmond's parks were renovated, we have bicycle lanes, roads were fixed, libraries were open longer. People were given the resources they need to put down their guns and go to work. And so it's through that lens that will continue to inform my decision making as Richmond's next senator.
RP: How do you envision your work on the AC Transit board translating over to your time as a senator? What are your priorities when it comes to advocating for public transportation?
JB: A lot of the budget comes from state funding and federal funding. And so that translates in that when we have representatives in the state Legislature who are going to prioritize public transportation, then that means prioritizing our budget to be able to fund transportation.
When we have to reach these climate goals within 10 years, then we have to take drastic measures to make sure that people get out of their cars and we reduce our carbon footprint. And the only way people are going to be able to get out of their cars is if we have, first and foremost, public transportation that's reliable and that's affordable and the infrastructure to support that.
RP: You mention on your website that the East Bay deserves a senator whose lived experience reflects their own. Can you talk more about your identity and how it influences the policies that you support?
JB: I am the most diverse candidate running in this election. Black. Latin. Immigrant. Queer. Woman. Mental health professional. I feel like all of the challenges that we're having today can really be solved with someone who has that lived experience in this body and this identity.
RP: How did some of the backlash you received as an out gay woman during your tenure on City Council affect your perception and willingness to serve the city?
JB: I have to say, initially, it was really discouraging hearing some of the vitriol that I received because some of it came from folks who consider themselves leaders in the Black community in Richmond. I stayed here and I stayed on the council and I am encouraged because Richmond came out in force to show the world that that level of intolerance would not be tolerated in our city. And so it really heartened me and really affirmed that I live in the best city in the East Bay.