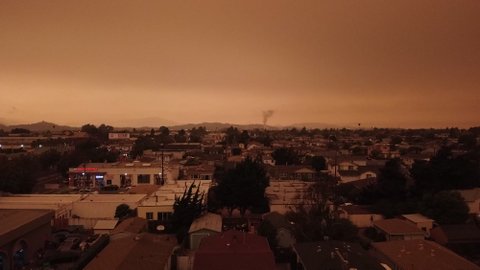 28 Jul

Chemtrade Fined $1.15 Million for Air Quality Violations at Richmond Plant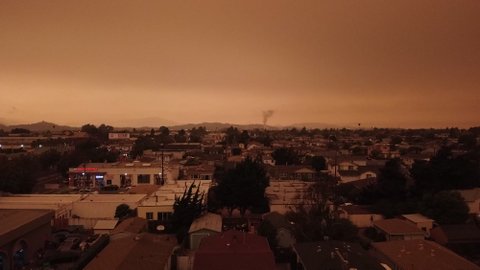 The sky over Richmond on a day in September 2020. (Denis Perez-Bravo / Richmond Pulse file)
By Benjamin Coleman
Bay City News
A Bay Area company that provides industrial chemicals and services was fined $1.15 million Thursday for air quality violations at its sulfuric acid manufacturing plant in Richmond.
The Bay Area Air Quality Management District, a public agency monitoring air pollution in the Bay Area, resolved seven notices of violation to Richmond-based Chemtrade with the fine.
The violations primarily concerned Chemtrade's emissions monitoring system, which under-reported sulfur dioxide emissions by an estimated 33% per year on average over an eight-year period. Chemtrade allegedly failed to properly calibrate, operate and maintain its monitoring system, leading to this underreporting of sulfur dioxide emissions.
Sulfur dioxide contributes to acid rain and has harmful impacts on the respiratory system.
"The substantial financial penalties for these violations send a clear message to Chemtrade that they must accurately monitor their sulfur dioxide emissions in compliance with all air quality regulations to help protect those living in the surrounding communities," said Dr. Philip Fine, executive officer of the Air District.
Copyright © 2023 Bay City News, Inc. All rights reserved. Republication, rebroadcast or redistribution without the express written consent of Bay City News, Inc. is prohibited. Bay City News is a 24/7 news service covering the greater Bay Area.