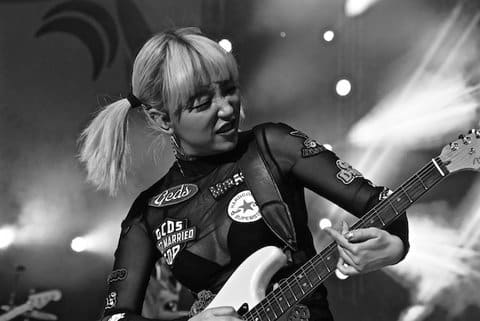 08 Aug

My Love of Rock Music Grew With My Understanding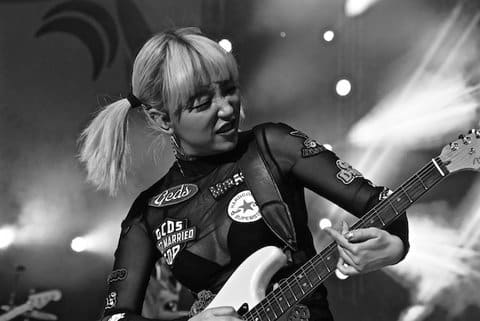 (Photo by Natalie Runnerstrom on Unsplash)
Commentary, Sasha Abigana
I think most people would agree that music is an important aspect of life. It gives voice to your thoughts and describes them in ways you may not be able to express. It can also help you feel recognized or understood when others find it difficult to understand your actions or thoughts. It's like getting a glimpse inside someone else's head, and suddenly everything makes sense.
There are many different types of music to listen to, but the genre I tend to listen to the most is rock. When I was younger, I was somewhat ashamed of this. I felt uncomfortable playing music around my friends. Little girls didn't really listen to rock, so it felt weird to play it around them. Usually when you think of someone that listens to rock you'd think of an old white man, so I tried to hide it by listening to popular music instead. I remember feeling so ashamed when my friends took my phone in middle school to play music and pressed play without thinking about it. Green Day started to play, and they were saying, "What is this?" with weird looks on their faces. I hurried to change the song and change the subject. However, as I grew older, I realized there are many different types of music that people listen to, and I was able to express my love for rock without feeling guilty.
My father introduced me to rock music when I was very young. He would sing Metallica to me as a lullaby ("Enter Sandman," of course). Over the years, he also played music by many other bands, including Lynyrd Skynyrd, AC/DC, Quiet Riot and Guns N' Roses. Around the age of 10, I started looking for more bands that I was interested in, and I fell in love with all of the different subgenres of rock, including alternative, indie, punk, psychedelic rock, folk, grunge, metal and classic. Through this, I learned that there is more to rock than what first meets the eye.
Liking rock music came to me naturally because I grew up hearing it all the time, but the love that I have for rock music grew with my understanding. I really like good production and hearing beats and rhythm, but I enjoy lyrics most of all and the way that someone sings. Through rock, I learned there were many different styles of singing. Most would assume that rock singers just scream their lyrics over dramatic guitar riffs, but that is not the case at all; their voices are actually quite beautiful. Not all rock songs are just them playing loud guitars either. There are some rock songs where it seems they are only using a piano or an acoustic guitar. That is the main reason I love rock so much: because it's not as black and white as one would assume. There are so many different styles to listen to, it never gets old.
Now, I listen to a lot of bands such as Sublime, Soundgarden, Temple of the Dog, Alice in Chains, Red Hot Chili Peppers, Audioslave, Seven Mary Three, Radiohead, System of a Down, Local H, Staind, Green Day, Collective Soul, Rage Against the Machine, Rob Zombie, Tom Petty and the Heartbreakers, and many more. I listen to these bands on a daily basis, and rock music is and will always be a big part of my life, and one day I hope I go to some rock concerts and experience it live.
Listening to rock gives me a sense of peace and quiets my thoughts as I feel the music being hit in all the right places because it feels like they made the song so perfectly. People might think all the music is loud and not that relaxing, but as I said, there are many different styles in the genre. I feel like if girls realized there are a lot of sub-genres in rock, they would like it more. I am proud to be a girl that likes rock because I feel like I have a true understanding of the art of music.
Listen to a playlist curated by the author: