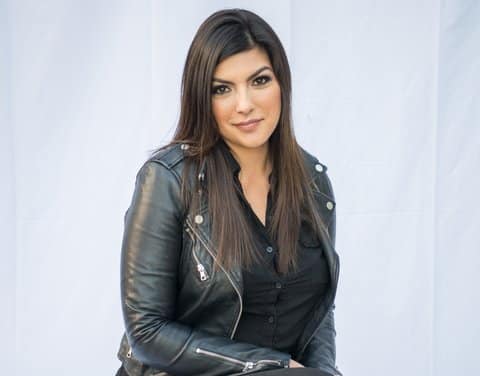 31 Aug

The Jefas Encompasses Latina Beauty and Business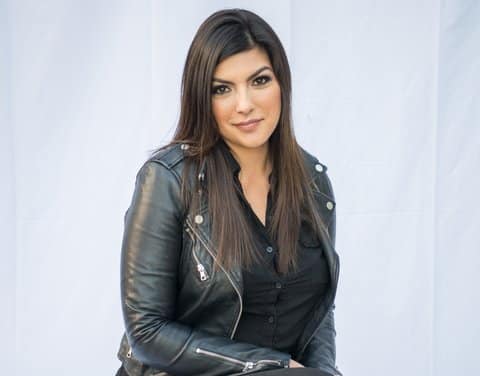 Richmond's Aurora Diaz is the founder of The Jefas, an online beauty retailer geared towards Latinas. (Photo courtesy of Aurora Diaz)
By Emily Tenorio Molina
Richmond entrepreneur Aurora Diaz has built successful a beauty industry business — called The Jefas — targeting the special needs of Latina consumers.
The online-only business sells beauty boxes with samples of skin and beauty products from Latina-owned businesses like Vive Cosmetics, Untamed Naturals and VAVICA and from community-conscious cosmetics brand EVIO, which Diaz markets to the diverse needs of Latina women.
About $2 billion was spent on makeup in 2019 by Latina consumers, according to the global market research firm Mintel. "Latinas are a driving force in cosmetic demand," Diaz said.
Yet major retail brands and stores lack marketing that depicts the different skin tones of Latina buyers.
So Diaz exhibits skin tone diversity on The Jefas website, showing examples of a darker makeup product.
The word "jefa" in Spanish means "a female boss."
"At its core, it's a platform for Latina founders and their stories," Diaz said of The Jefas.
Having a website where people can shop is important to Diaz. She has intentionally sought partnerships with Latina-oriented cosmetic brands to promote Latina entrepreneurs and inclusive cosmetics.
California is home to more than 21,000 Latina-owned businesses, according to the 2022 State of Latino Entrepreneurship report from the Stanford Business Latino Entrepreneurship Initiative.
Business owners who are people of color or women can face unique challenges, as covered in a recent Ethnic Media Services news briefing. But one Richmond outfit is trying to do what it can to support local minority entrepreneurs.
>>>Read: Small Business Owners Need a Lift Up, Not a Handout
CoBiz Richmond, Inc, a community work hub located on culturally rich Macdonald Avenue in downtown, supports the growth and financial capital of Black and Brown start-ups.
Services like business counseling, networking mixers and start-up funding mentorship are offered at CoBiz, which have helped Diaz thrive.
"They don't need to go to Silicon Valley. It's right in the neighborhood," said CoBiz CEO Wesley Alexander.
Diaz developed her entrepreneurial skills in Silicon Valley, working in marketing for cosmetic brands like Sephora and the Balm Cosmetics.
Diaz saw how little Latina consumers are represented by corporate giants like Ulta, Sephora and Target. And she said there is even less representation of Latina-funded cosmetics in stores or online.
"Lots of Latina beauty (brands) don't have a space in retailers," she said. "I realize that we are spending lots of money with cosmetics, yet we are not becoming founders and starting in beauty brands."
Latino business owners are the fastest-growing commercial group in the United States with 34% growth in the last decade, according to CalMatters.
But many local start-ups encounter problems obtaining venture capital.
Less than 2% of Latino businesses receive venture capital funding, which leaves entrepreneurs having to seek financial assistance from sources like family or friends or try to go it alone.
It took Diaz about five years to develop The Jefas as she continued her full-time marketing job to fund her business.
That five-year experience created a foundation for her success, as she built a network with Latino business organizations like FounderFamilia and Inicio Ventures. She was able to established herself as a beauty leader.
Now that The Jefas is preparing for a new order of its beauty box, there are more celebrations to come.
Recently, Diaz was selected to work with other BIPOC entrepreneurs as part of digitalundivided's BREAKTHROUGH Oakland program, sponsored by JPMorgan Chase & Co.'s Advancing Black Pathways. (BIPOC is an acronym for Black, Indigenous and people of color.) She will connect with other women of color founders as they learn marketing and networking strategies to increase their local consumer bases.
"My superpower is, 'I am a connector,' " Diaz said.  "It's not about you ever; it's about thriving with people along the way."