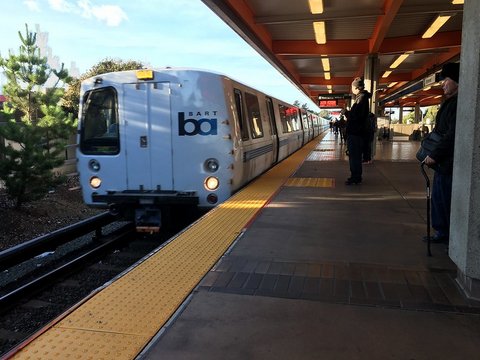 11 Sep

BART's Last 'Legacy' Train Takes Its Final Ride as Agency Unveils New Schedule, Other Changes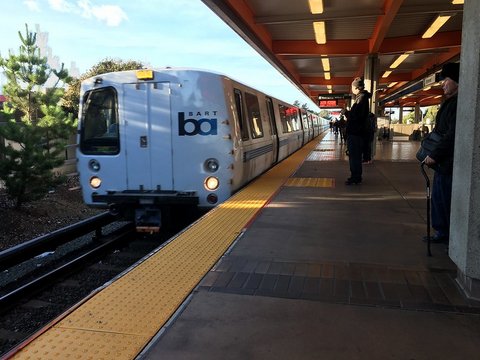 ("Richmond, California BART station" by Flickr user The West End under CC BY-NC-ND 2.0 license)
By Katy St. Clair
Bay City News
Monday is a big day for BART as it finally transitions to 100% "Fleet of the Future" trains and a new schedule designed to "work for everyone, every day."
BART ran its last "legacy" train Sunday out of SFO and now will be using only its newer trains, which the agency describes as more reliable, cleaner and in need of less maintenance. The legacy trains go back over 50 years, when they emerged as sleek, futuristic examples of American ingenuity, so much so that then-president Richard Nixon said they were "just like NASA."
On Sunday night, BART and riders posted pictures of videos of their last ride on a legacy train, the end of an era.
"So many great moments," posted BART on social media next to a video of a young boy handing something to the driver with a friendly wave from his mom. "This kid just passed the train operator a note. Our heart is full."
At 9 p.m. Sunday, BART posted the legacy car's terminus in Richmond as people disembarked for the last time.
"Good night Richmond. This old boi (sic) is off to the yard," the agency wrote on social media.
Since the newer trains are, well, better than their decades-old predecessors that go back all the way to the early '70s, the agency is counting on the newbies to streamline everything from frequency of trips to increasing onboard safety. They are also designed to be more user-friendly, with automated next stop displays and announcements, as well as better-quality surveillance cameras.
Starting Monday, riders will see new scheduling that the agency hopes will improve service. People who take BART nights and weekends will no longer have to wait up to 30 minutes between trains, and no one will wait more than 20 minutes for a scheduled train no matter what hour or day of the week, the agency said.
BART will also increase the frequency of trains on its busiest weekday route, the Yellow Line that runs from Pittsburg/Bay Point to Millbrae. Those trains will run every 10 minutes instead of every 15 minutes.
BART is also going to shorten the length of its least-crowded trains, from 10 cars to six, which the agency says will mean a better presence of police and safety staff, cleaner trains, and fewer delays because the new fleet has double the reliability of the so-called legacy line, and more standby trains will be available. Long trains will still be used for special events and the busy Yellow Line will still have eight cars.
Running fewer cars is meant to allow BART police to increase its visibility with the same amount of staff.
"There is safety in numbers and that's especially true on BART," said Interim BART Police Chief Kevin Franklin in an agency release. "This change will allow us to have more eyes on a train car as we continue to boost our visible safety presence with our officers and unarmed Transit Ambassadors and Crisis Intervention Specialists."
The shorter cars are also supposed to save BART $12 million annually through reduced power consumption and less operating hours.
Copyright © 2023 Bay City News, Inc. All rights reserved. Republication, rebroadcast or redistribution without the express written consent of Bay City News, Inc. is prohibited. Bay City News is a 24/7 news service covering the greater Bay Area.