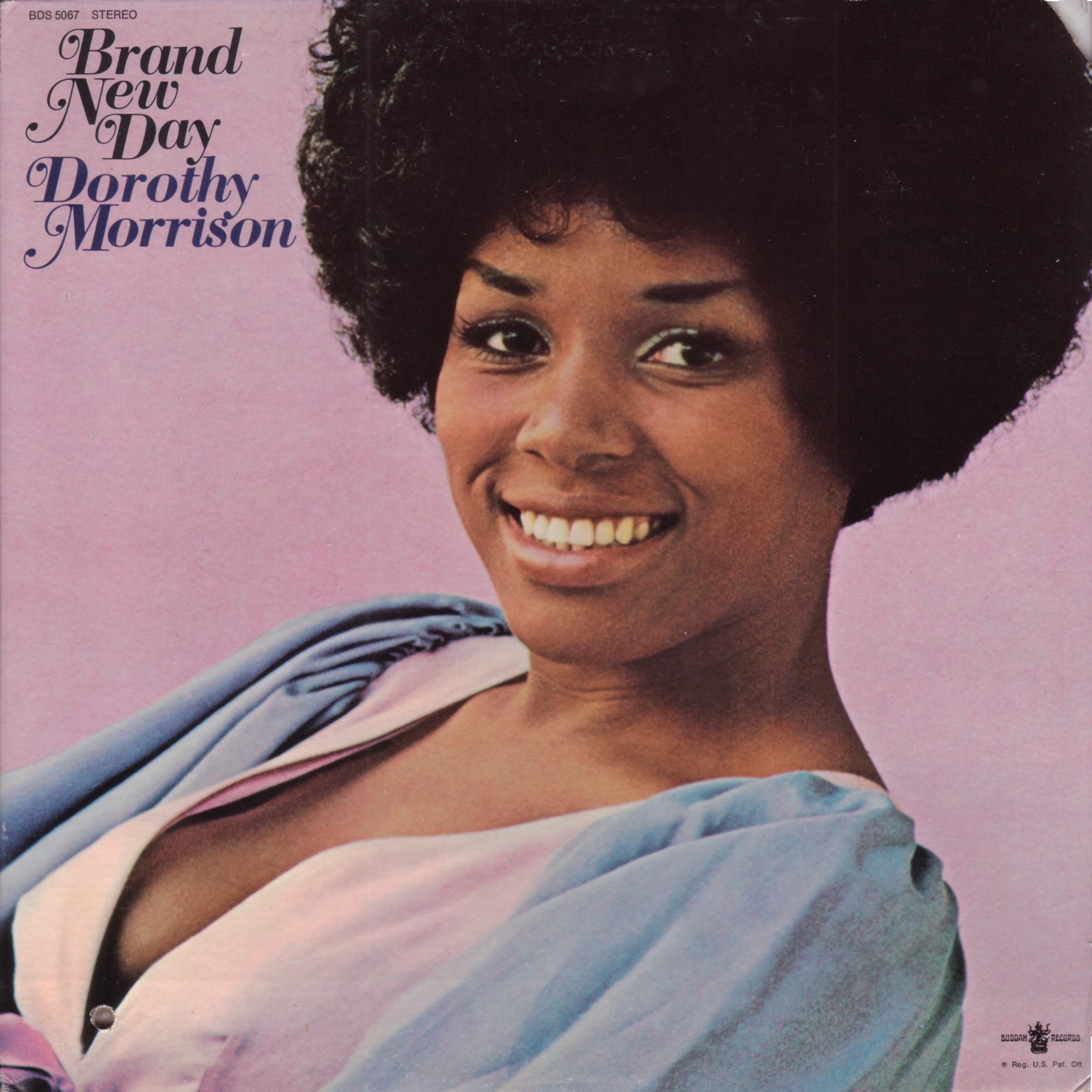 01 Feb

Q&A: Richmond Gospel Legend Dorothy Morrison on Music, Faith and Home

Interview • Malcolm Marshall

EDITOR'S NOTE: Singer Dorothy Combs Morrison Henry, 69, was born in Longview, Texas and raised in Richmond, CA, a city she still frequents. Morrison found fame as the lead vocalist on the 1968 hit song, "Oh Happy Day," by the Edwin Hawkins Singers. The song went on to become a gospel standard and has been re-recorded by many artists. She recently spoke to Richmond Pulse publisher Malcolm Marshall about her life in music, the role of faith, and her love for Richmond.

How did singing and recording "Oh Happy Day" change your life?

When I recorded that song in 1969 with the Edwin Hawkins Singers, it changed my life [in] that I got a chance to sing to the world about God and how he can wash your sins away. I've been in church all my life. My parents had their own church and so I'm considered a "PK kid," a Preacher's Kid. So I always did sing. My family, we all grew up singing. There are ten of us. So I've always wanted to sing about how good God is and I finally got a chance to sing.

Edwin Hawkins asked me if I would like to sing in the choir so that's how I got in. He told me he had a song for me and the title was, "Oh Happy Day."  And he said, "Now I need you to get some verses." So I went home [and] talked to my brothers – Jerry Combs who is now deceased, and my brother Bill Combs – and I asked them for verses … but the verses that they gave me were like preaching. I didn't want to go there because it was forbidden in the Church of God in Christ for women to preach. They can be called teachers but not preachers. So I didn't want to do any preaching. On the way [to the recording session], my husband at the time, Mr. Isadore Morrison, said, "Why don't you just say, 'When I get to heaven I'm going to jump and shout, be nobody there to put me out.'" So I used that. I wrote that down on my hand and when I got to the recording session, I read it off my hand … We put it together and that's how "Oh Happy Day" was born on the stage in Berkeley at the old Ephesian Church of God in Christ that was pastored by Tramaine Hawkins's grandfather, Reverend E.E. Cleveland.

What was it like growing up in a musical family?

Oh, awesome, awesome. I mean, because there was singing, music, going on every day… When we got up in the morning, the music was on. My brothers would turn on the gospel music as we cleaned the house, as we washed dishes, as we mopped the floor, whatever we had to do… The music was on from morning until night… So we were kind of saturated by music, and at that time it was Claude Jeter and the Swan Silvertones, and Shirley Caesar and Inez Andrews… It (the music) just kind of stuck in our subconscious minds.

Who has had the greatest influence on your life and why?

Aretha Franklin, Mahalia Jackson, and Bessie Griffin. Those are the three ladies that I would say were my role models, my statues of a lady singing. And I admire how, when they sang, they would give their all. They didn't hold back … You would feel it. So that's why I always wanted to sing like Mahalia Jackson and those people. I wanted to sing songs that I could feel and I wouldn't sing anything I couldn't feel.

February is Black History Month. Does this month hold some significance for you?

That's the month that we celebrate the black role models that have went forth before us, that have plowed the ground and made the foundation for different things. I mean, from the streetlights to the peanut butter to the open-heart operations. The singers put it out there, where we can relate to it. Martin Luther King, you know, he tried to share it with people whether they received it or not. We got it … I got it. And so it means a lot to me to celebrate and be reminded of our heritage and the culture that we come from.

What is your connection to the City of Richmond?

When I came from Texas I was five months old… so Richmond is my home. I love Richmond. I'm now in Sacramento but I still come to Richmond as much as I can; every other weekend I'm in Richmond, just because it means a lot to me. As I go through the different streets, it brings back memories of different points in my life. I went through kindergarten there, I went through high school there, I went to college there. My home church is still there. A lot of my family members were buried in Richmond; our burial plot is in Richmond. We're from Richmond; we represent Richmond. The Combs Family is known in Richmond. We got to sing at everybody's celebrations [and] home-goings.

What was the most challenging day of your life? What was your best day?

When I was about 21 years of age, we were going across the railroad tracks on 47th Street on the south side … [We were] going across the railroad tracks in my car. We were coming from a rehearsal and all of a sudden – I don't know what happened, somebody else was driving – we got hit by a train. So that was my most trying day in Richmond. And of course, I said, "Oh Lord help us." And he did help us you know – I didn't get a scratch on me, but it was a scary moment for me. I guess the best day was when I heard "Oh Happy Day" on the radio, playing every hour on the hour. And everybody said, "That's Dorothy Morrison." That was one of the best days… I have one child; her name is Kimberly Morrison, and when she was born, that also was one of my best days.

What advice do you have for the young people in the community?

The advice I have for them is to find a church and get to know Christ for themselves, because everywhere you go it's getting rough… If you don't know Christ, you will kind of be left behind. I advise the young people, "It's okay to live in Richmond, but be a role model" – be a role model so the other little kids that are coming can see what [the young people] are doing and follow them. Just like I left a legacy in Richmond – I left "Oh Happy Day." Richmond is proud of that. "Oh Happy Day" came from their land, and when I go overseas — I just got back from Switzerland and I'm getting ready to go to Malaysia — when I sing, I tell people I'm from Richmond, California. I let it be known that's where I'm from, and I want other young people to [become] role models so that they can also be happy that they came from Richmond. I still love Richmond, even North Richmond. I still love it.

This is part of a series of Richmond Pulse stories for Black History Month looking back on the moments and people that helped define the African American experience.