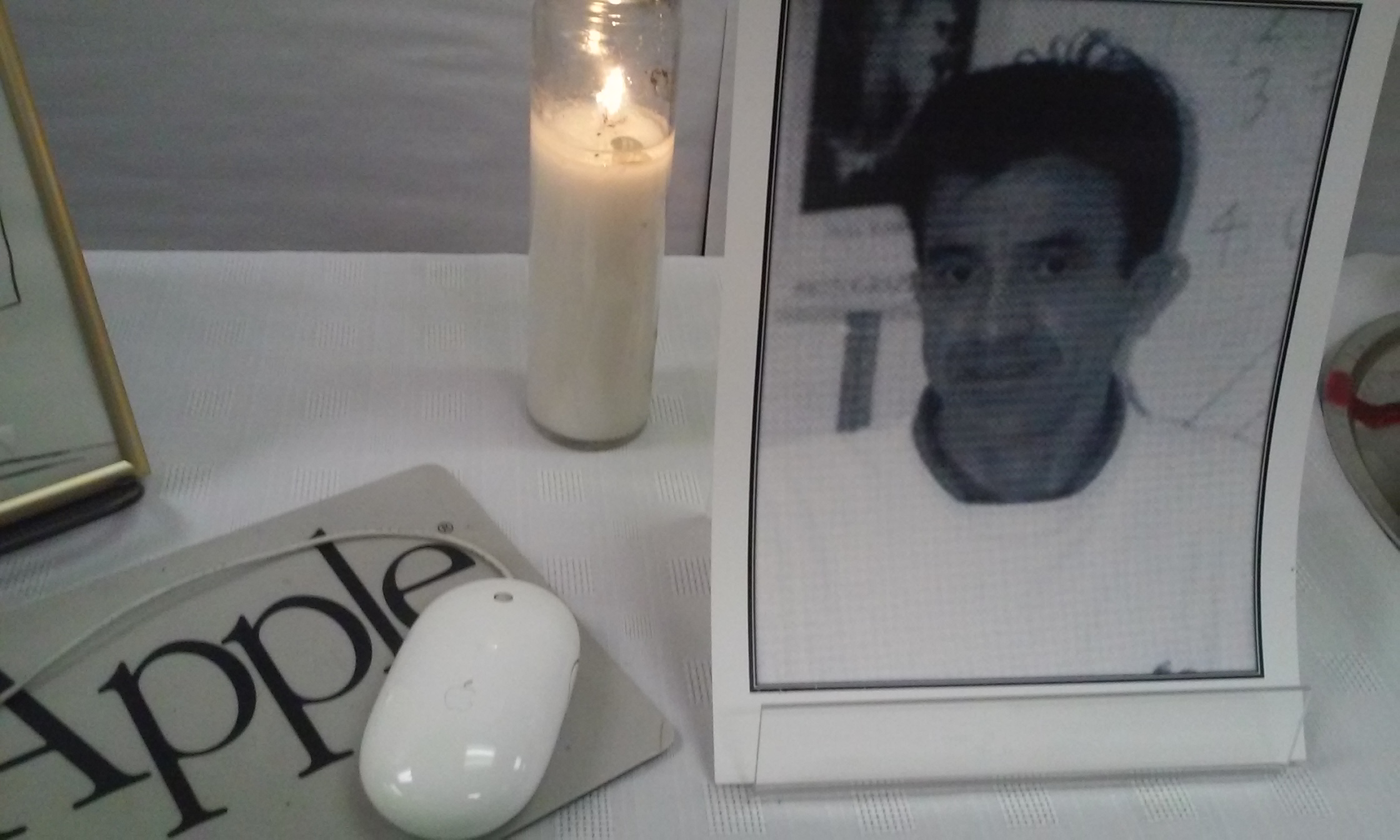 19 Mar

Farewell, Ferrari: A Star Falls At Richmond High

By Joanna Pulido

It was a chilly night in February at the North Coast Section Division II boys soccer championship, and there was Richmond High School computer graphics and animation teacher Mario Ferrari, cheering the home team loudly, clenching the rails of the stands and pacing back and forth with nerves and adrenaline.

His enthusiasm was magnetic. As he jumped up and down, his eyes glowed with excitement. "I was there at the last NCS game they won in 1994," he said. "I still remember!"

News of his sudden death in his sleep earlier on March 9 has left many at the school contemplating their own memories of him. This was the same man introduced to me five years ago, when I attended Richmond High. I first met him during a reading period, but it was when he attended a couple of my track meets and practiced with me a few times that we became friends. His high energy, optimism and creativity were things that made me happy to be around.

"He had an aura and energy that always impacted people," said his sister Elena Evans, alternately laughing and crying as she remembered him. "I think he got that from our mother, because I sure don't have it."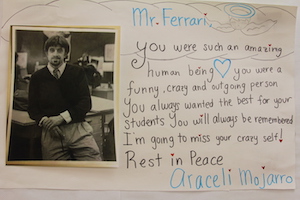 While attending his memorial ceremony on March 15, it became clear how much Ferrari affected me and many others. He was a colorful character — spontaneous, youthful, noble, artistic and perhaps sometimes goofy. This reminded people to live life with great excitement, full-on force, strong emotion, curiosity and passion.
Of Italian descent but raised in England, he moved to the United States in 1972 as a teenager, Evans said. While here, he attended Contra Costa College before transferring to the University of California at Berkeley, where he obtained his undergraduate degree and two masters degrees in art and printmaking. He began teaching at Richmond in 1993 and never left.
"He spent half his life here," said John Ohlmann, a fellow teacher in the Multimedia Department at Richmond. "He evolved and grew with the school through the rough times and the better times. He really loved his kids and always advocated for them to have the most current equipment, and he always wanted them to learn the skills that would help them in employment… I can't see how anyone can replace him."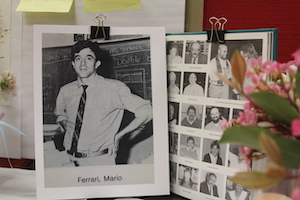 When news of his death first reached the school, students gathered to create a large memorial outside his classroom, making drawings, writing letters and bringing flowers and pictures. Some constructed a huge poster that described him as majestic, friendly, energetic, remarkable and intelligent. Among the tributes: a drawing of the boys soccer team with a trophy and the words, "we won NCS for you".
Both students and teachers continue to deal with their shock and sadness as his absence becomes more real.
"He was part of the Richmond High culture," said school Principal Jose DeLeon. "It's really sad."
Jamey Jenna, another teacher at Richmond, described him as a person who never really had anything bad to say about anyone.
"He was a fun person that never stopped enjoying his job, he never got angry and continued his art life his whole life," she said.
Ohlmann elaborated on Ferrari's creativity, which didn't stop with the visual arts.
"He was a painter, a drummer and a DJ for parties," Olhmann said. "He would exhibit his art and was once a part of a punk band. We would have long conversations about music… he was always of high interest and new ideas, of how to make things better."
My own favorite memory of Ferrari comes from 2010, when the school held a fundraising event in which teachers would get hit in the face with cream pies for money. My best friend and fellow Richmond alumni Liliana Ontiveros paid $25 to pie him, but Ferrari was the last teacher to get pied and looked a bit nervous. Ontiveros smashed the first one onto his face, and after three more he became unrecognizable, his face covered in whip cream. But, through that, you could still see a huge smile as he gave a thumbs-up.
"That's what I remember most about him," said Ontiveros. "That he had a great sense of humor, and even though he sometimes got upset he would quickly be happy again."
In my high school yearbook, Ferrari described me as a star in the school universe. But, as I talked to the students and staff at Richmond High, I realized more how he was the star of the school's universe, and whom many of us will forever remember, miss, appreciate and admire.