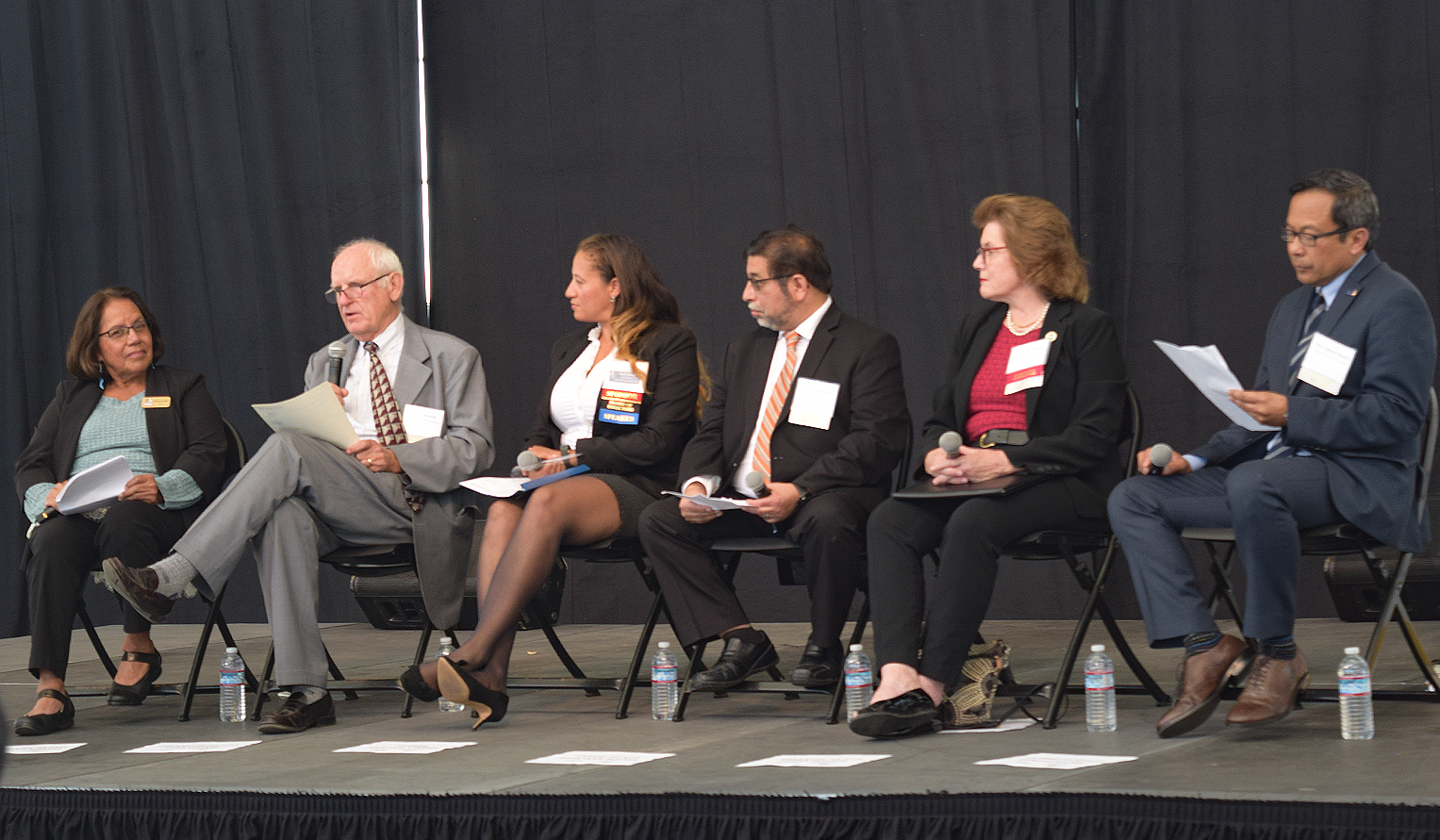 03 Nov

West County Mayors Collaborate at Economic Summit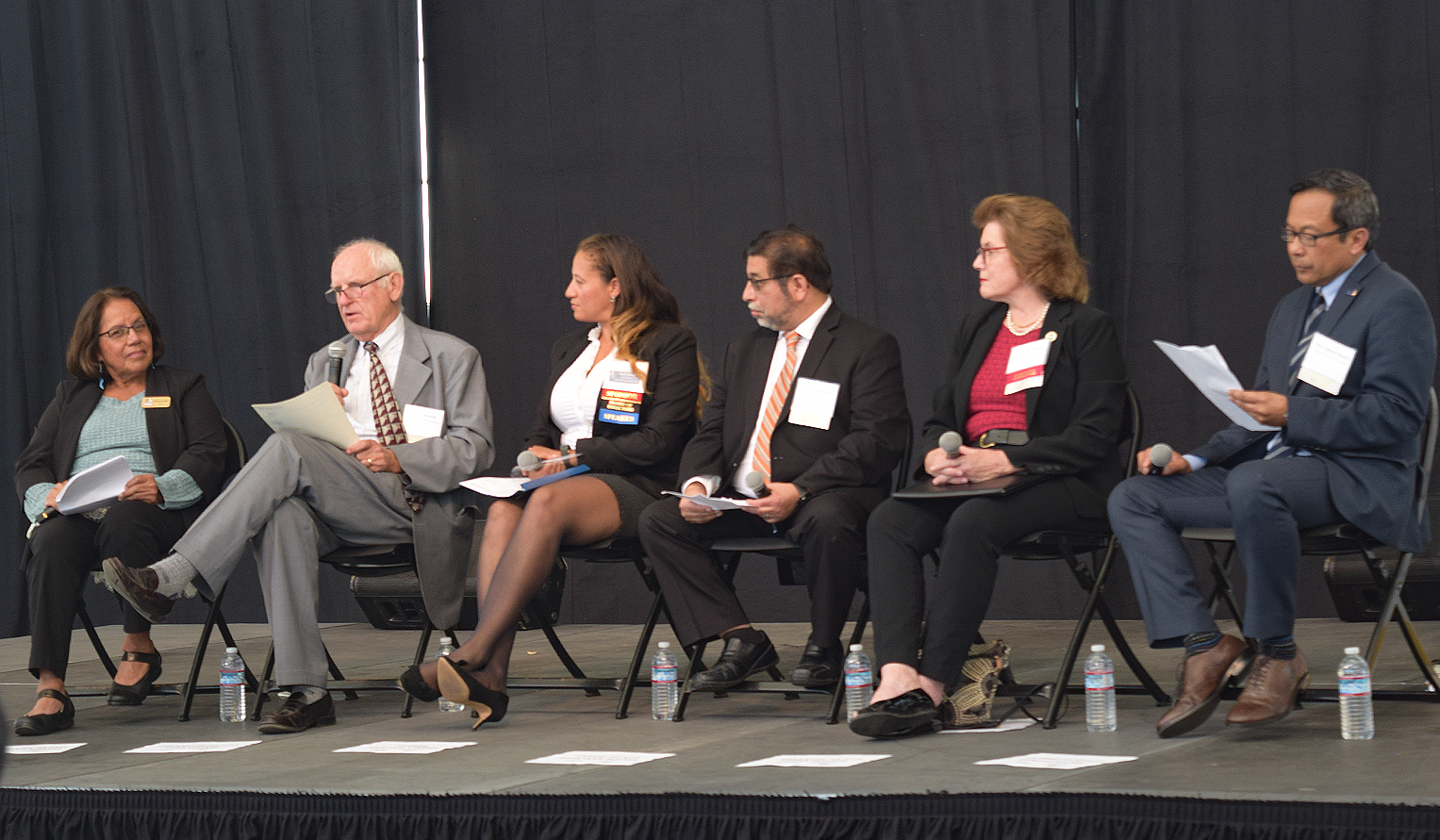 By Abené Clayton
From jobs to tax revenue that can fund parks, schools and other public services, economic development affects many facets of life for the residents of West Contra Costa County.
This growth looks different across West County cities, but their leaders know that working together is key to making the entire region stronger. At the West Contra Costa County Economic Summit, county leaders and local business people came together to brainstorm ways to boost revenue for cities and small businesses alike.
The summit was held in the Craneway Pavilion, which County Supervisor John Gioia says is the most fitting place to talk about the importance of a thriving business community in the West Contra Costa area. The space used to be a Ford automobile factory, the presence of which helped attract employees, as well as small businesses to serve that growing workforce during the 20th century. Now, the Craneway and surrounding areas are poised to become a hub for alternative energy development.
"Just a few weeks ago, Audi selected this location—of any location in the world—to launch its first all-electric car," Gioia said, referring to a recent event in which the German company introduced their new e-tron SUV. "I think we are ground zero for the new energy economy in the United States."
After remarks from Ilia Papas, founder of Blue Apron, Richmond's fourth-largest employer, five local mayors took the stage. Richmond's Tom Butt joined Timothy Banuelos of Pinole, Gabriel Quinto of El Cerrito, Genoveva Garcia Calloway of San Pablo and Chris Kelly of Hercules in a panel discussion, laying out issues and opportunities within their respective cities.
"For small businesses, Richmond is somewhat of a promised land," Butt said. "Most of these businesses came into Richmond for one thing: cheap space."
Butt also touted Richmond's advantages, including over 30 miles of shoreline and access to a large, skilled workforce. Butt said the "unfair, inaccurate image in Richmond" is something that can inhibit companies from putting down roots. Richmond, however, is working on changing its image. He said the city is developing a marketing and branding strategy that will emphasize Richmond's strengths, among them "progressive green initiatives" and "BART and freeway access."
Butt continued to keep conversations about Richmond's economic growth positive by advertising the city's support of small businesses through its "revolving loan fund," which has provided 38 loans totaling more than $1.9 million to local small business owners.
Other cities are looking toward big box stores and chain restaurants to boost and maintain their economies.
"We have the area along 80, which is our big box and fast food mecca," Banuelos said. "And that's pretty important because we get around 67 percent of our sales tax revenue from there."
Though each mayor focused on the unique needs of their residents, they also agreed that cooperation is the key to economic growth throughout the area.
"West County is a pretty strong region," Banuelos said. "We talk to each other all of the time. And combined, we're far stronger than just ourselves."
"l work on these regional boards and commissions to try to find solutions to problems that go beyond our boundaries," Butt echoed. "It's essential that we're able to do that."