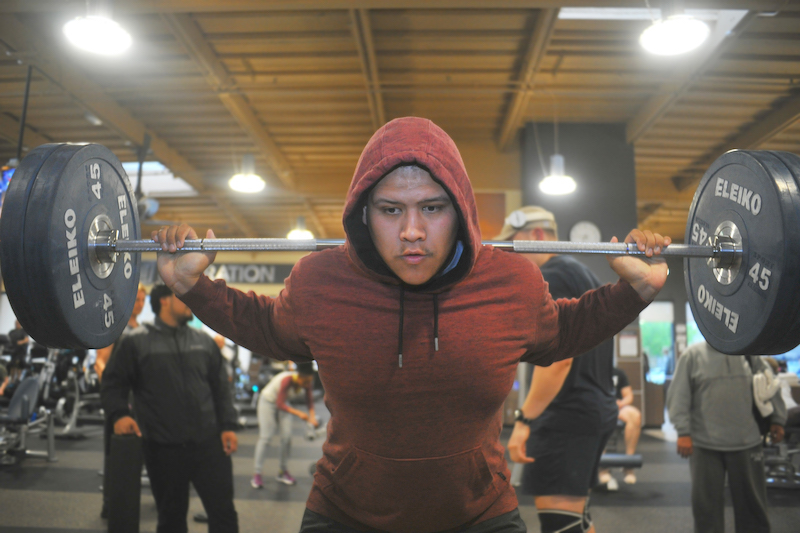 16 Apr

Powerlifter Finds Strength in Failure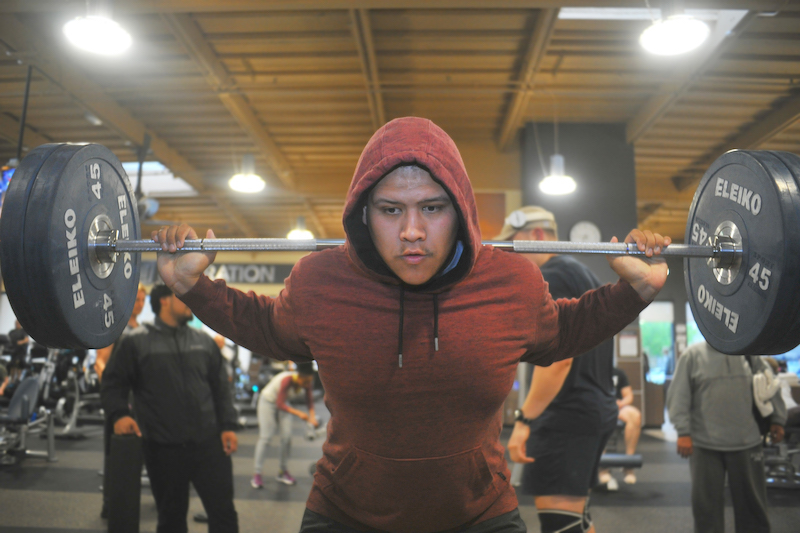 By Denis Perez-Bravo
When Richmond resident Jonathan Santos finished his first squat attempt during the U.S. Powerlifting Association's Drug Tested Coveted Open in Santa Clarita on April 6, he lifted 540 pounds and broke the state record in the 20- to 23-year-old junior division.
Unfortunately, during the bench press, the second out of three competitions in the meet, Santos "bombed out" and was not able to finish any of his three attempts because of poor form and back cramps. The devastating performance technically disqualified him, and nullified his record-breaking performance in the squat. He was an unofficial record-breaker.
"It's hard to know you spent 12 weeks of training to get to a certain mindset and then you bomb," Santos said.
Santos sat in the back of the room feeling humbled and somber trying to collect his thoughts. At 22, he still has more than a year before moving on from the junior division.
"I have time to grow despite this," he said. "I can get a lot more accomplished and break more records this year and a half."
Santos sees powerlifting as a vehicle to one day win the annual World's Strongest Man competition. It's a dream that won't be easy, but his trainer Bryan Trill says he's on track.  
"Jonathan is progressing very fast, but it takes time to compete against the best in world," Trill said.
Trill says powerlifting is a highly competitive sport because everyone in it is pushing themselves, and each other, to be their best. In the process, powerlifters have plenty of opportunities to learn discipline and patience, which Trill says Santos has.
"You don't have to be special," Trill said. "You just have to be willing to be in the gym and put in work."  
Santos began fantasizing being as strong as a child when he watched characters like Goku and later when he discovered the show "World's Strongest Man." When he was 15, he started going to the newly opened Planet Fitness gym in Richmond.
"I didn't care about getting a six pack or looking good, I just wanted to be strong," he said.
When Santos enrolled in classes in Contra Costa College in the fall of 2014, he aimed to join the football team and began lifting weights, something he loved. He taught himself to lift weights by watching videos on YouTube and Instagram
But in 2016, his father, the main source of income for his household, became severely ill. 
"I had to make a decision to drop out, and, for a year straight I worked three shifts in three different jobs," he said.  
That included working security overnight, Big Lots in the morning, and pursuing a career as a life insurance agent in the evening.
"That year, I knew what I loved was lifting," Santos said. "I missed doing it so much. I love the process of lifting and I knew that it is my dream."  
A year later, his father got better and started working again. Santos was able to cut back from his long work hours to one full-time job — daytime security — and began training more heavily. He eventually went to his first powerlifting competition in 2018.
At the Mark Bells' Super Training Classic, he found himself being "put in his place" when he saw the other competitors. Santos did not do so well that time, but that's where he met Trill, the winner of the meet and his future mentor.
After talking with Trill and setting up a training and diet plan some time after, Santos began training for his next competition. And last September Santos competed in the USPA Drug Tested Monterey County Open. There, Santos won first place in the 308 weight class in the 20- to 23-year-old division with a 551-pound squat, 385-pound bench press and a 540-pound deadlift.
After his most recent competition, Santos said he'll be taking a break from the stage to fine-tune his technique and recompose his body mass, retaining the same weight but working on cutting fat while building muscle.
 "This loss has fired me up, made me hungrier for success and made me remember that even in failure, I still love powerlifting," he said.