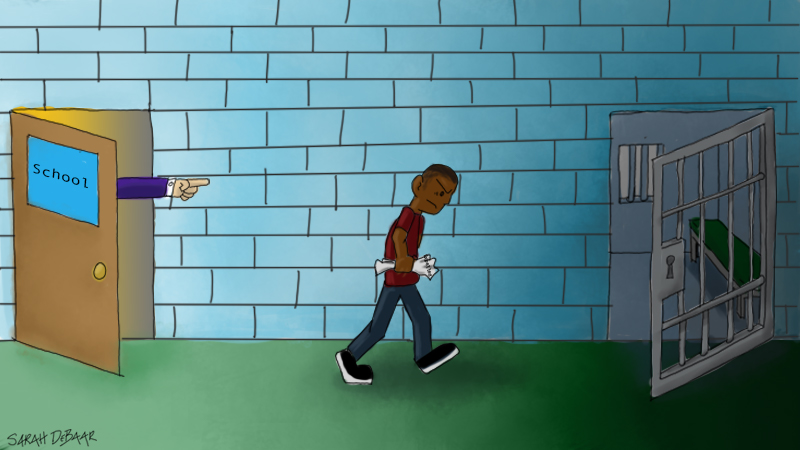 09 Jun

Re-Entry Activists Seek Ways to Support Formerly Incarcerated Youth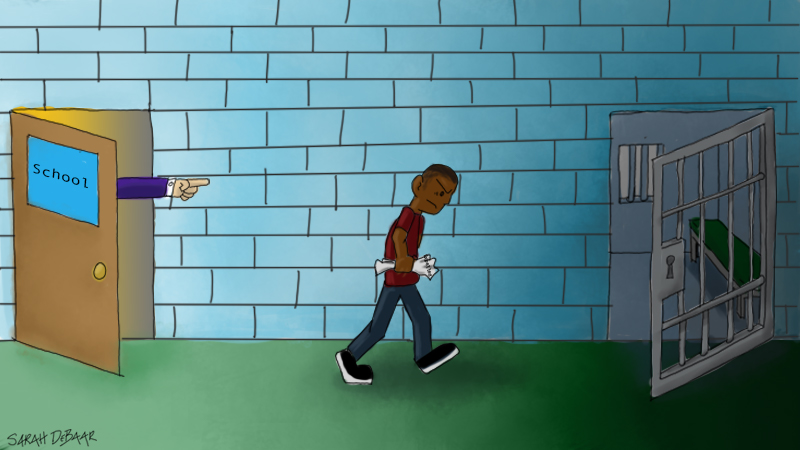 By Abené Clayton | Image by Sarah DeBaar
Richmond's Safe Return Project is exploring common issues among one of Contra Costa County's most underserved groups: formerly incarcerated middle and high school students.
The group's newly released report, "Curbing The School to Prison Pipeline," found that most young people impacted by the criminal justice system in West County do not receive trauma counseling or support in returning to school after their incarceration.
The Safe Return report was designed to identify and address issues in the West Contra Costa County community and school district that contribute to the school-to-prison pipeline, juvenile incarceration, heavy school policing, and the lack of resources and support for parents with students returning from incarceration.
The report was written by Safe Return's Le'Damien Flowers, West County researcher and organizer; Amy Andrea Martinez, research associate; and Tamisha Walker, executive director.
"It allows us to interview directly impacted populations," Walker said in a phone interview. "The people we consider to be closest to the pain that potentially have situations to the challengers they're facing."
Walker said Safe Return has done similar research in the past to identify the needs of adults impacted by criminalization and incarceration in Contra Costa County, which has resulted in "significant changes and putting resources back in to the community for adults returning home from incarceration."
"We, as an organization, have all wanted to think about what is our role when it comes to youth justice and how can we support the movement on the ground to de-carcerate our young folks," she said.
Over a two-year period, the team surveyed 100 West County residents ages 14 to 25 who had been incarcerated or sent to a diversion program. Most participants had their first encounter with law enforcement in 9th grade, or around age 13.
Carlos Fernandez, a fellow with Safe Return, says he was in juvenile hall from the ages of 13 to 18, which meant he never went to public high school.
"I was really mad at the system, and I know youth just like myself coming out of juvenile hall," he said during a presentation of Safe Return's report at Living Hope Neighborhood Church in Richmond
In 2018, the county's Racial Justice Task Force reported that throughout Contra Costa County in 2013-2014 "black youth were more than 7-times more likely to be arrested than youth from any other racial/ethnic group."
In the last five years, the Contra Costa County's District Attorney's office has partnered with organizations like the RYSE Center and Georgetown University to create ways to divert youth from juvenile hall and probation. Local justice reform advocates, however, argue that school staff are not equipped to handle the trauma that keeps students from thriving and prevents them from falling through the cracks.
"WCCUSD serves kids that haven't always had an easy way to go," WCCUSD board member Mister Phillips said during a Q&A. "I think it's very important, as adults, that we look after our kids. We have to acknowledge their needs."
Those needs include everything from re-entry programming in schools to job placement and therapy. According to Safe Return's report, most of those surveyed say they did not receive any transitional, re-enrollment or housing services.
They also found that although almost 96 percent of respondents said they've lost a friend or family member to gun violence, less than 20 percent received trauma counseling in or outside of school.
Safe Return staff say that justice-impacted students should be recognized as a group with "special needs." To support them, the school district, juvenile justice system and community partners must work together.
Their recommendations include:
Classifying formerly incarcerated youth.
Assigning them a case manager who would guide them with the support and resources they need.
Reducing the direct referral of young people to the District Attorney's Office.
Financially prioritizing community-based diversion programs that are operated independently from law enforcement and probation.
The report also concludes that WCCUSD should have an oversight body to track students impacted by the criminal justice system to ensure they are given support for their social and academic success.
The youth who facilitated the report's discussion asked attending officials — including District Attorney Diana Becton and County Superintendent of Schools Lynn Mackey — if they would "commit to working with Safe Return and other community advocates to move the recommendations forward."
Both said they would.