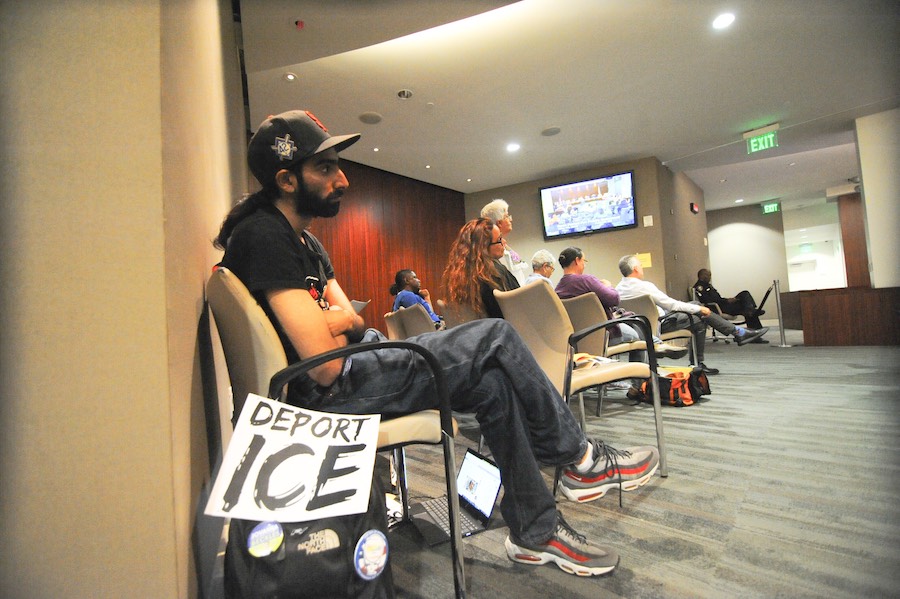 01 Jul

Richmond Ends Contract with Surveillance Agency Linked to ICE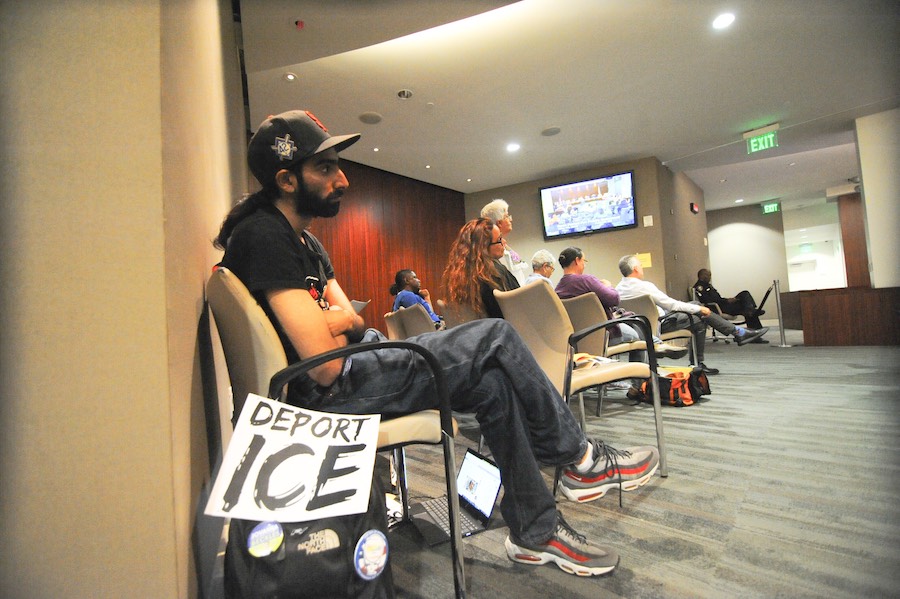 By Denis Perez-Bravo
The Richmond Police Department's contract with an automated license plate reader and face-recognition software company will expire after residents concerned about the company's relationship with immigration authorities urged the city council to vote against a possible extension.
At its June 25 meeting, after hearing a presentation by the Richmond Police Department and comments from the public, the Richmond City Council voted 4-2 to cut ties with Livermore-based Vigilant Solutions.
Mayor Tom Butt and Councilman Nat Bates both voted to extend the contract.
The contract with Vigilant Solutions ends July 1, and the police department will not have the license plate software until the city solicits bids and the council votes on a new contract, a process Butt said could take about six months.
"I don't want a gap [in LPR services], and that is why I voted yes," Butt said.
Richmond Police Chief Allwyn Brown and two officers had presented the proposed contract amendment at the June 4 and June 18 council meetings. The city council had postponed voting on it twice. The $30,000-or-less no-bid contract would have extended Vigilant Solutions' services through June 30, 2022.
Immigration and civil rights advocates expressed concerns with Vigilant Solution's relationship with U.S. Immigration and Customs Enforcement, saying it goes against Richmond's status as a sanctuary city.
In 2017, the American Civil Liberties Union of Northern California filed a Freedom of Information Act request for all information related to contracts by and between ICE and contractors related to license plate readers.
The records obtained revealed ICE has a $6.1-million contract with Vigilant Solutions that grants over 9,000 ICE officers access to its database, according to ACLU staff attorney Vasudha Talla.
In May 2018, the city council voted 6-1 to make Richmond a sanctuary city for undocumented immigrants. (Butt was the sole vote against it.) The policy mandates that the city not do business with data broker companies that share personal information with ICE.
Brian Hofer, executive director of Secure Justice, works with companies to secure government and corporate contracts that comply with civil liberty laws. Hofner told the council they would be violating the city's sanctuary policies and could be sued if it extended the contract with Vigilant Solutions.
"You had a year's notice. You chose to burn the clock, and now, we are in this difficult situation," he said. "There is nothing in front of us. You did not get quantifiable costs. You did not get any bids."
At the council meeting, Brown said Vigilant Solutions was the only viable option for his department because of the price and because police officials would have control over who has access to the information they collect.
"No Richmond data is being shared with ICE," he said. "The sharing controls of Richmond data within the user group, and the network is contractual."
If other agencies in the Vigilant Solutions network want to share the data beyond the network, they must ask for the police department's authorization to do so, Brown said.
Local Immigration activist Valeska Castañeda said it's well-known that Vigilant works with ICE and that finding a new vendor represents the community's value of cutting all ties with the federal immigration agency.
"Standing in solidarity and saying you are a sanctuary city requires actions," Castañeda said, adding that voting against Vigilant Solutions "is action."