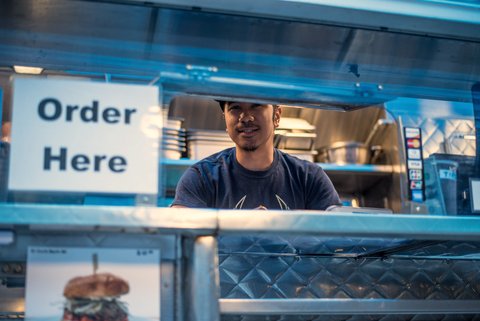 20 Mar

Coronavirus Affecting Local Food Scene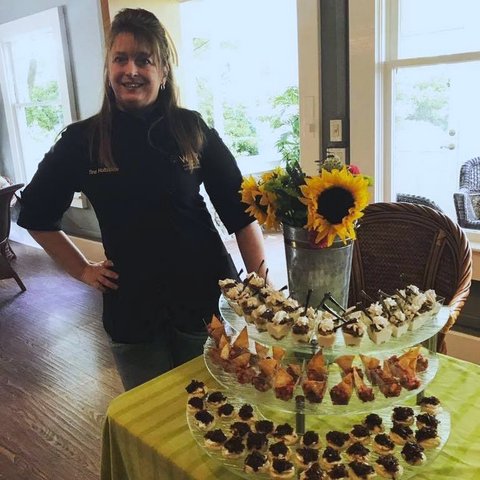 By Joel Umanzor Jr.
The food industry has been hit hard by the shelter-in-place orders being experienced in most Bay Area counties.
With people being required to stay at home – plus the six-foot social distancing requirements – many restaurants and food service operations have closed completely.
Those who remain open are mostly offering limited take-out service.
Tina Holtzclaw, owner of Tina's Place in downtown Pinole, knew she had to cut 151 hours staff hours this week – even before Bay Area officials instituted the first shelter-in-place orders.
"When we got word Monday, it was done," she said. "It pretty much left us to find a way to at least sustain the people who work here because, as you know, in this industry, we have a lot of moms where this is their sole income."
Holtzclaw says that she and her employees were on the brink of closure and were taken aback by how quickly the shelter-in-place was instituted.
"There was never really any notice. When we first started to hear the rumor, we just looked at each other and said 'OK what are we going to do?'" she said.
She has since suspended dine-in eating but is still taking phone orders, using the restaurant to help its immediate community. The restaurant is sending out about 30 meals a day to homebound seniors in the Pinole area from 3-6 p.m. daily.
And donors have helped keep this senior home project going. (Donations for the senior citizen meal project can be made by calling Tina's Place at 510-964-7546.)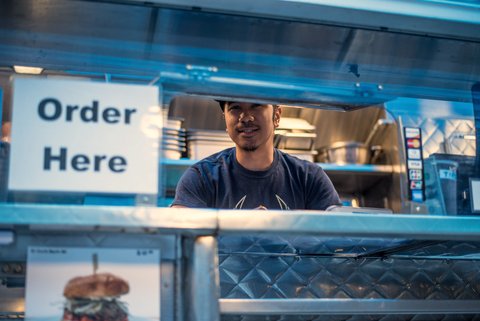 Raynard Lozano, owner of the local food truck Curbside Kitchen has been trying to navigate the situation, too.
"It's definitely taken us by surprise," Lozano said. "We have a partnership with nightclubs and breweries, so we've been hurt by the lack of those venues and music events."
Curbside Kitchen offers Filipino-American fusion at venues across West County, parking outside of local taverns such as East Brother Brewery in Point Richmond.
Lozano says even with two weeks of warning signs they were still caught off guard when California Gov. Gavin Newsom closed nightclubs and then announced shelter-in-place on Monday. Lozano said county officials provided only general guidance in terms of methods of operation and guidelines on the best ways to contain the virus.
"Most of the news we got was from the food truck community," Lozano said. "People who have been in this for as long as 10 years."
Lozano says he's looking to see how best to serve his clientele under this new reality, which includes incorporating their model to accommodate delivery platforms like UberEats, GrubHub and Postmates.
"Delivery is something on our radar for sure, and we want to utilize social media for pop ups and drop offs," he said. "We have to weigh all our options."
But Tina's Place's Holtzclaw said there is still uncertainty because the restaurant doesn't match up well with the typical delivery services that were so popular just two weeks ago.
"We haven't dealt with delivery services because the platform wasn't a good match for our business. It takes away from the staff's ability to get tips," she said. "So we just decided it wasn't right for us."
She said employees are rotating shifts and distributing hours throughout the group.
"We met with the employees and said 'We don't want to lay anybody off, so maybe if each of you can drop a shift, somebody else can keep their shifts'," she said.
"And they all did."
Many other local eateries are using social media to spread the word about services and what they still offer customers.
On Facebook, Peruvian restaurant El Mono in El Cerrito has announced that all food handlers are wearing gloves at all times and all surfaces are continuously being wiped down using sanitizer.
They encourage anyones who want to support the restaurant and its employees to order meals for take-out or delivery by phone (510.778.8884), online at www.elmonofresh.com or through apps like GrubHub, Doordash, Caviar, or UberEats.
Sam's Log Cabin, 945 San Pablo Ave. in Albany announced it is open for take-out only, but is also in the process of setting up delivery services through apps. Sam's can be reached at 510.558.0502.
On Facebook the restaurant said it is "making sure to go far beyond the normal health code procedures to add multiple levels of sanitizing protection when it comes to surfaces and materials that people are interacting with."