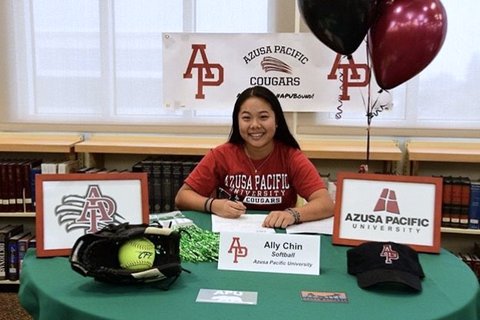 03 Apr

Cut Short: El Cerrito High Senior Ally Chin on Her Final Season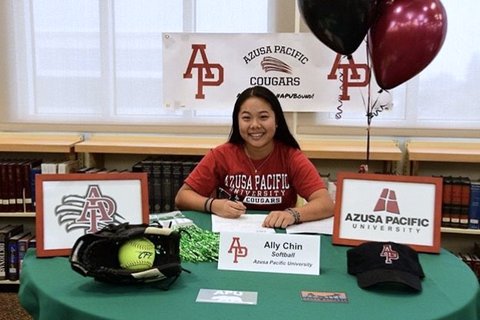 By Denis Perez- Bravo
Student athletes in the West Contra Costa Unified School District were devastated as they saw their high school sporting events cancelled one after another.
For some seniors, it was especially hard knowing it would be their last season to play in a competitive setting. For others who will go on to play in college, it was an opportunity missed to leave their legacy at their schools.
Kennedy High School senior Devon Gilbert says there's a lesson to learn for the freshmen, sophomores and juniors who also have been affected: "Stay motivated, positive, and keep doing sports because you never know when it will be taken away from you."
For Gilbert, like many other seniors, there was no notice that many high school sports careers were ending.
Richmond Pulse is recognizing seniors who had their high school sports careers cut short due to the coronavirus outbreak.
We talked to Ally Chin, who played softball at El Cerrito High, to get her perspective.
RP: How did you learn the season was cancelled?
AC: It was during a team meeting during practice and our coach told us about postponing. It wasn't pretty to hear, and it hit us hard. We were on a roll. We had a young team with a lot of sophomores and we were just getting started.
RP: What were you most looking forward to this season?
AC: I think we were a really strong team and a family. Our bond could have taken us far in the Tri-City Athletic League (TCAL), won it and then gone on to the North Coast Section (NCS). We had so many goals we were waiting to reach. Last season, we won TCAL and made an NCS appearance, but lost in the first round.
RP: Do you have plans of continuing playing after high school?
AC: I am committed to Azusa Pacific University to play softball. I'm really looking forward to college. I will have a new family, a group of people doing the sport I love, and it is a blessing. I am excited for the memories I am going to make at Azusa Pacific.
RP: Are you still training or practicing softball?
AC: I have a Bownet in my backyard, so I take few cuts outside, hit off the tee, and do a lot of hikes and runs.
RP: Are you keeping in contact with your team?
AC: Right now, we are not allowed to practice as a team, but we have a group chat and we talk about growing our team more. Hopefully, we can play at least a couple of games. That would be better than nothing.
RP: How is the cancellation of the season hindering your progress?
AC: Just getting more reps and real gameplay would have helped in preparation for college. This season taught me how to be more of a leader because we only had three seniors. I think even though it was cut short, we led them to set high goals and it prepared me for leadership.
RP: How are you keeping positive and motivated about the future?
AC: I'm trying to stay positive by going on hikes, exploring nature, and having more family time. Being in nature with my thoughts puts me in peace and keeps me hopeful. I just started to skateboard and learning how to ollie. I also picked playing guitar and it is soothing.
RP: Anything else you would like to say?
AC: I hate to see the season end like this. It hits pretty hard. Our team was going places. I am blessed to continue playing, but it is hard to know some of my teammates will not have the same opportunity. So, this season was an opportunity for us to play together one more year. It meant a lot to us.
The other seniors on the El Cerrito High softball team were Daisy Paige and Meadow Marchessault.