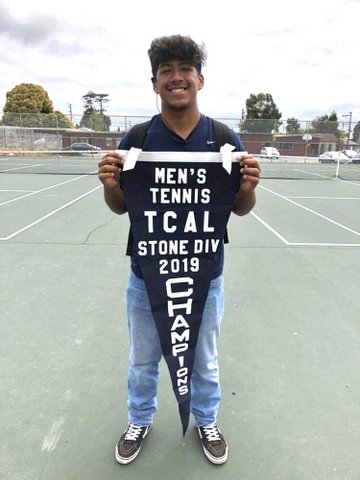 09 Apr

Cut Short: Richmond High Senior Jose Martinez on His Final Season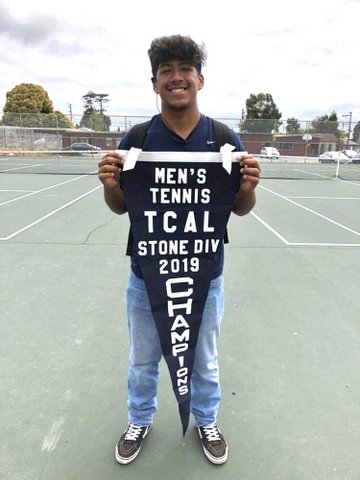 By Denis Perez- Bravo
Student athletes in the West Contra Costa Unified School District were devastated as they saw their high school sporting events cancelled one after another.
For some seniors, it was especially hard knowing it would be their last season to play in a competitive setting. For others who would go on to play in college, it was an opportunity missed to leave their legacy at their schools.
Kennedy High School senior Devon Gilbert says there's a lesson to learn for the freshmen, sophomores and juniors who also have been affected: "Stay motivated, positive, and keep doing sports because you never know when it will be taken away from you."
For Gilbert, like many other seniors, there was no notice that many high school sports careers were ending.
Richmond Pulse is recognizing seniors who had their high school sports careers cut short due to the coronavirus outbreak.
We talked to Jose Martinez, who played tennis at Richmond High, to get his perspective.
Richmond Pulse: How did you learn the season was cancelled?
Jose Martinez: I didn't get the official news yet. The coach said they would try to condense the season. The last time we saw each other we had a match and beat Vallejo.
RP: What were you most looking forward to this season?
JM: My teammates and I wanted to bring a TCAL title back to Richmond High and bring an NCS star too. Last year, we won TCAL and appeared at NCS. We wanted to go further.
RP: Do you have plans of continuing playing after high school?
JM: Well, not really tennis, but I plan to play JuCo football at Contra Costa College. Tennis really helps out with hand eye coordination and footwork.
RP: Are you still training or practicing?
JM: I am doing conditioning like running around the backyard and staying fit.
But, without the right equipment it is hard to practice specific tennis techniques.
RP: Have you kept in contact with your team?
JM: We have a group chat. We joke around, and we are positive, so this doesn't bother us.
RP: How is this season hindering you?
JM: In a way, it has stripped me from being on top of my game and being conditioned. But since tennis wasn't the sport I want to continue, it hasn't hindered me with highlight tapes or recruitment.
RP: How are you keeping positive and motivated about the future?
JM: I have been reading and keeping up with schoolwork while getting closer to my family. I have found other hobbies, like cooking and drawing.
RP: Anything else you would like to say?
JM: I am going to miss high school sports. My high school sports career is done. Now, I am waiting to see what happens in the next chapter.
The other senior on the Richmond High tennis team was Emanuel Ramirez.