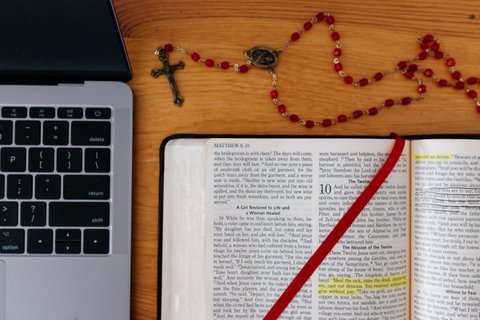 12 Apr

Leaders Move Services Online Amid the Coronavirus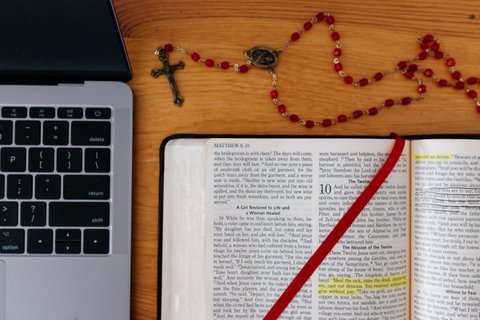 By Maria Bernal and Joel Umanzor Jr. | Photo by Grant Whitty on Unsplash
Many West Contra Costa County religious groups have moved to online forms of gathering to worship amid the COVID-19 outbreak to follow the shelter-in-place orders issued by the county and state.
Since its founding in 1912, central Richmond's St. Mark's Catholic Church has never encountered a pandemic of this scale.
"There is no evidence in its history that may look similar to what we are facing nowadays," Father Rubén Morales, the pastor at St. Marks said. "We closed our church and canceled all public services including our food pantry for the needy".
The church took immediate action to protect its community by changing events and services after learning the health risks of COVID-19.
"As soon as we heard of the [easy] spread of the virus, we suspended most of our gatherings even prior to the shelter-in-place decree, such as faith formation for children and adults. We canceled all liturgical services and we postponed all special services that people had scheduled with us," Morales said.
St. Mark's is not alone in finding new ways for its congregation to worship.
According to the Venerable Thupten Donyo of the Gyuto Foundation, a Tibetan Buddhist monastery in East Richmond Heights since 2014, the current situation has made it necessary to provide for the needs of the community from afar.
"We are doing everything online," Donyo said. "If you go on our website and Facebook, we mention that we have a Monday night meditation as well as weekly medicine rituals."
Donyo said it's been difficult for some to take advantage of the foundation's services because the Internet lacks the in-person connection that religion usually provides.
"Of course people like to be in person. But with this shelter-in-place, it creates more difficulties," Donyo said. "They (practitioners) need life support. Many people need some spiritual community support to give to each other, so it's been difficult."
Similarly, St. Mark's is providing substitutions to its public services and have taken its Mass online to reach their community.
"We have been offering daily Mass via Facebook Live at 7 p.m.," Morales said. "I try my best to continue offering support to our parishioners. I once offered drive-through confessions. It did work well. Most people were appreciative of the service. We need to adjust to these changes in life".
The novel services are ever changing, but Morales says what won't change is his loyalty to his ministry, the love he has for the community and his attention to people's needs.
"I am sure that there are some challenges coming up for most families in the Iron Triangle, but I hope we can create a beautiful supporting net along with other organizations and social services to help our people in their basic needs, once this shelter in place is over," Morales said.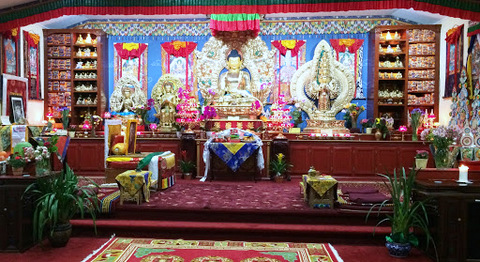 The statewide shelter-in-place order also disrupted the Gyuto Foundation's 20th anniversary celebration slated for April 17 and 18.
"We wanted to celebrate with the city mayor, Congress representatives and even invited Congresswoman Nancy Pelosi. But everything has been canceled," Donyo said.
Donyo also said the Dalai Lama was invited to speak at the celebration.
"Since we were not able to do it this year, next year in April we will aim to have our anniversary," Donyo said.
The Gyuto Foundation's founder said that all that can be done during this time is to support the community through prayers and meditation.
"We put a banner on our entry gate, 20-feet long, with a prayer for all Americans and the world," Donyo said. "Right now that's all we can do. Prayers to give hope to everybody."
The Contra Costa County Health Services's stay-at-home order is place until at least May 3.
"We empathize with anyone who is unable to practice their religious traditions and celebrations as usual during this challenging time," Contra Costa County Health Officer Dr. Chris Farnitano said this week. "However, to protect everyone in the community, we must avoid gatherings outside of one's immediate household to reduce the spread of the virus."