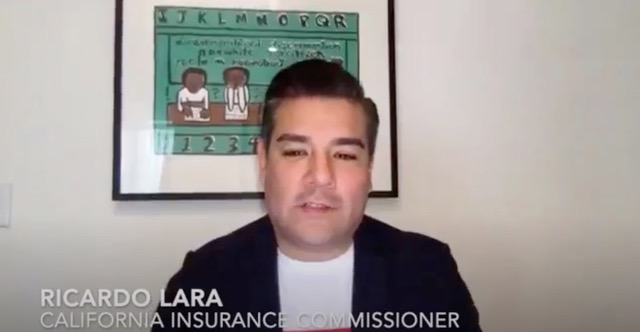 24 Apr

Insurance Protections Cover Immigrants, Commissioner Says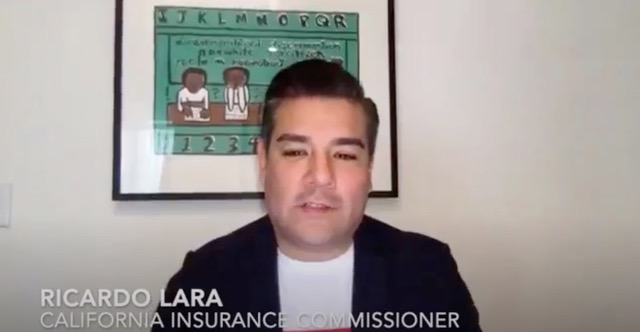 Above: California Insurance Commissioner Ricardo Lara speaks during the 4/22 briefing.
By Michael J. Fitzgerald
California Insurance Commissioner Ricardo Lara said a major goal of his office is to ensure that immigrants are fully protected as the state deals with the impacts of the COVID-19 epidemic.
"The irony that I feel is that now — finally — the broader society is understanding that immigrants and the work immigrants are doing are essential services," Lara said. "These extraordinary times are affecting our immigrant communities, our refugee communities, unaccompanied minors."
Lara made his remarks Wednesday, during a one-hour national teleconference with media representatives sponsored by Ethnic Media Services.
"We have to make sure our immigrants are protected and that our immigrant children have access to Medi-Cal."
Lara outlined a series of protective actions his office is taking, including asking insurance companies to not change auto insurance rates for people who end up with expired driver's licenses.
"This, of course, affects our undocumented community."
And he said he believed that all drivers should get as much as a 70% refund on auto insurance premiums for as long as shelter-in-place orders are in effect in the state.
"We feel 50% to 70% percent is fair," Lara said. "You should be getting more of a refund because, frankly, you're not driving."
Earlier this month, the commissioner ordered auto insurance firms to refund drivers' premiums for April and possibly May. Most company refunds or credits were in the 15-20% range.
Lara also said his staff is working with the governor's office to cut the cost of health insurance copays if they involve examinations for possible COVID-19. "The goal is to keep people working safely," he said.
Lara's department is just beginning to track insurance claims filed with the workers' compensation system related to COVID-19. But a notice sent to employers makes it clear workers without legal status are covered.
"We wanted nothing to be left to chance," Lara said. "We wanted our undocumented communities to know exactly what their rights are and what services they had and can access."
Lara told the reporters he is being oversensitive because of Presidents Trump's "public charge" rule change.
"That's scaring a lot of folks and making a lot of immigrants think twice before they file a claim," he said.
As a possible solution, Lara and his office are working with State Sen. Holly Mitchell (D-Los Angeles), looking at the possibility of setting up a state-run system to house programs for people who are living in the U.S. illegally.
"One that doesn't use any federal funds," he said. "We see case after case — and not just in workers' comp — where people who are administering these programs all of sudden, you know, become Homeland Security workers and try to decide the law for themselves."
Lara said that immigrants have the right to access workers' compensation, that if they feel sick, they should get tested immediately, then access care if needed, and if they find themselves in a financial bind to talk with insurance companies and others about ways to ease the pressure.
"Right now, there is a lot of flexibility," he said. "And if there is any question about any kind of insurance policy, they can call us" at 1-800-927-4357.
"We speak Spanish. We speak multiple languages and we are staffed with experts."
Lara said in many cases, his staff would call the insurance company on behalf of the individual to help.