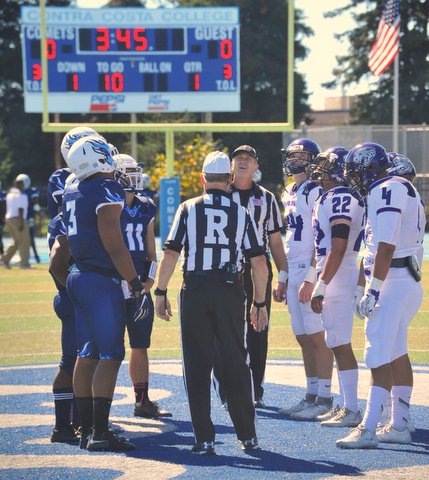 01 Jul

CCCAA Fall Sports in Jeopardy as COVID-19 Cases Rise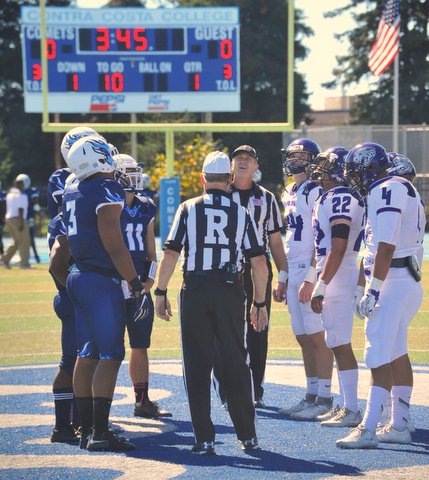 By Denis Perez-Bravo
Gov. Gavin Newsom's decision to potentially reverse the state's reopening will undoubtedly impact the California Community College Athletic Association's plans to resume sports in the fall.
"If you're not going to stay home and you're not going to wear masks in public, we have to enforce, and we will," Newsom said during a televised press conference Tuesday, adding he hopes to "toggle back" to the stay-at-home order to tighten things up.
Newsom's comments come after the state allowed the reopening of some businesses and promptly saw an increase of new cases of COVID-19. As of June 29, the state had nearly 223,000 cases, with a one-day increase of nearly 6,400 new infections.
California is currently in Stage 2 of its reopening, but the CCCAA's "Conventional Plan" will only go forward if the state is in Stage 4, according to a June 9 press release. Stage 4 is considered the end of stay-at-home orders.
The CCCAA Board of Directors voted unanimously June 5 to implement the plan, as one of three possible frameworks for resuming college sports. This first plan keeps all sports, except for men's and women's basketball, in their traditional fall and spring terms with modified seasons.
Under the Conventional Plan, cross country, women's golf, soccer, women's volleyball, water polo and wrestling are set to resume practice Aug. 31 and competition on Sept. 11. Football would start Sept. 26 and could begin practicing as early as Aug 31.
No state competition would be allowed, only regional championships that would start Nov. 11 and end Nov. 25. And spectators would not be permitted to attend games or practices until California is in Stage 4 of reopening.
"Unfortunately, we couldn't peer into a crystal ball and see what lies down the road," CCCAA Interim Executive Director Jennifer Cardone said. "However, the plans give us a flexible roadmap that we believe provides the best opportunity for us to get back to providing opportunities for our student-athletes."
The CCCCAA's COVID-19 Working Group, a committee formed in response to the coronavirus, has recommended that if state health guidelines say it's not safe enough for the Conventional Plan, the CCCAA should move to the "Contact/Non-Contact" plan only if California is on Stage 3 of reopening. And if the state is on Stage 2, the "Contingency" plan would be executed.
The "Contact/Non-Contact" plan would allow cross country, women's golf, swimming and diving, and women's volleyball — each considered non-contact or minimal contact sports — to begin practice Aug. 31, competition on Sept. 11 and conclude by Nov. 25, while only allowing 70% of their maximum contests.
Basketball, football, soccer, water polo and wrestling would begin practice Jan. 18, competition on Feb. 13 and finish by April 17. All other sports would start competing April 10 and end by June 23. Volleyball would move to the spring and start competition Feb. 13.
In the "Contingency" plan, only cross country and women's golf would stay in the fall with the same schedules as before. All others sports would go to the spring with regular-season competition capped at 70% of current levels. Basketball, football, soccer, women's volleyball, water polo and wrestling would start competition in early February and finish by April 17. All the remaining sports would start on April 10 and end by June 23.
Under the Contingency plan, nontraditional sports seasons and showcases would not be conducted in the 2020-21 academic year.
All CCCAA activities have been canceled since March 19, when the Board of Directors unanimously decided to cancel all spring sports and banned recruiting.
As the fall semester looms, the CCCAA said it would alter any rules or protocols to safely return to practice and competition.
"The health and safety of everyone involved with community college athletics — particularly our student-athletes — is paramount to this entire process," Cardone said. "However, we know the vibrant role intercollegiate athletics play on our campuses, so we wanted to mitigate concerns as much as possible to get our programs back in action."