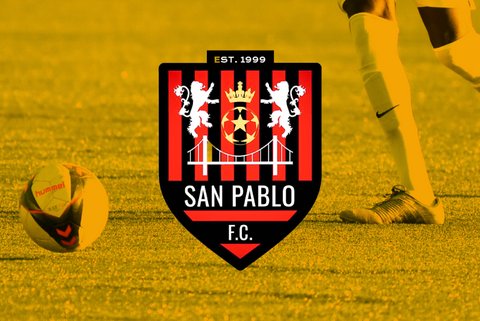 16 Jul

San Pablo Football Club Joins the National Soccer League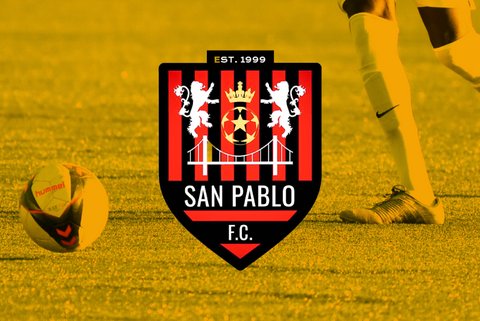 (Photo illustration created for Richmond Pulse by Denis Perez-Bravo with soccer player photo taken by Perez-Bravo.)
By Denis Perez-Bravo
The semi-professional National Soccer League announced Tuesday that San Pablo Football Club has joined its newly formed Pacific Conference.
San Pablo FC has existed since the 1970s, and the teams have played in various amateur soccer leagues. Most recently, San Pablo FC was part of the San Francisco Soccer Football League for more than a decade.
Currently, the Richmond-based team is made up of around a dozen 20- to 22-year-olds who have competed in college or are highly talented nonprofessional players from the community.
"We want a new generation," said San Pablo FC's owner Juan Alejandre Sr., who bought the team in 1999.
In the NSL, San Pablo FC will have five home and five away games, and the league will record and livestream all of the games.
Alejandre Sr. is hoping to have San Pablo FC's home games played at De Anza or Richmond high schools.
"Both of those fields are like mini stadiums," he said.
The change of leagues came after the SFSFL 2020 season was canceled, and also because NSL's lower annual fees will allow Alejandre to help cover most of the players' costs to play in the Pacific Conference, which are only 30 to 40% of what other national leagues charge, according to its website.
"U.S. soccer has always been pay-to-play," Alejandre said.
He wants to change that in San Pablo FC. And with the financial barrier torn down, Alejandre hopes to attract and highlight local players.
"There is a lot of talent in our area," he said. "They just don't have enough exposure."
With the July 1 announcement of the Pacific Conference — made up of teams from Washington, Oregon and California — the league now boasts conferences on the East and West Coast.
Formed in 2000, the NSL has more than 70 teams spread across California, Texas, Georgia, North Carolina, Indiana, Florida, Michigan, Ohio, Arizona, Kansas and Maryland. The NSL, an affiliate of the United States Soccer Federation, is operated under the United States Specialty Sports Association.
Even though there is a strong soccer culture in Richmond, there is no path to reach a professional level in the area, 20-year-old Juan Alejandre Jr. said.
Alejandre Jr. played club soccer from a young age, played four years of soccer at De Anza High, graduated in 2017, and then went on to play two years at Cal State Monterey before getting hurt.
His injuries healed long ago and says his desires to continue playing soccer never stopped.
"We want to play sports to better ourselves," Alejandre Jr. said.
With San Pablo FC, he will take a leadership position as a player-coach, a bridging force between the players' perspectives and the coaching staff's mentality.
Alejandre Jr. envisions the community coming together to enjoy soccer. And there will come a time that San Pablo FC will have the capacity to hold festivals before games and activities for youth, he said.
But before the city can rally behind them, they must form a team.
San Pablo FC hopes to hold four days of tryouts in mid- or late August. There is no age restriction for who can try out.
The team will be coached by 32-year-old James Quijano of Martinez. And there will be two player coaches, one of them being Alejandre Jr.
Quijano is familiar with many of the young players who are already members of San Pablo FC because he has either coached them or played against them.
Starting in 2004, Quijano coached Ballistic United Soccer Club in Pleasanton. Since then, he has coached numerous club teams in the East Bay.
In 2015, Quijano was honored as an exemplary coach of the United Soccer Coaches Federation's 30 under 30 Program. That same year, Quijano helped coach De Anza's Division II North Coast Section championship team.
Now with San Pablo FC, Quijano — along with Alejandre Sr. and Jr. — must navigate the uncertainty around the start of their season because of California's stay-at-home order.
Quijano is optimistic though. He is thankful the NSL will begin its season in late August and end in early summer 2021.
"This will give [us] time to restart," he said.
The season's length provides enough time to adjust or change strategies to fine-tune their game within the beginning of the season.
Despite a slow start, Quijano is confident the players will be able to find their stride and represent their club well in this new league.
"We are not going to be afraid," he said. "We are coming into the game ready to win, and we are going to surprise people."