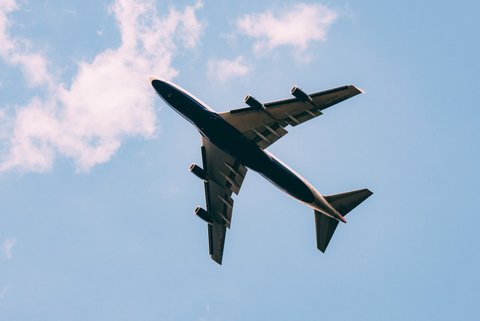 17 Jul

Oakland Airport Flight Path Could Go Over Heart of Richmond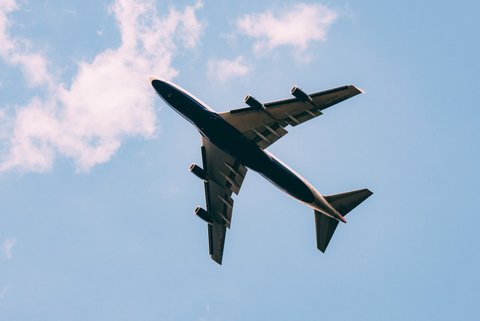 (Jordan Sanchez via Unsplash)
By Michael J. Fitzgerald and Danielle Parenteau-Decker
The Federal Aviation Administration has proposed shifting an existing flight path over Central Richmond, raising environmental, health and noise concerns.
Under the proposal, aircraft using Oakland Airport would pass directly over the city. The change and impacts on Richmond and other communities were discussed Wednesday at a public meeting of the Oakland Airport-Community Noise Management Forum.
"It will add more noise pollution [to] an area already impacted by multiple types of pollution and other factors that adversely affect public health," Richmond Mayor Tom Butt told Richmond Pulse.
The city is already inundated with sources of noise — "train horns, freeway noise, sirens, industrial equipment gunshots and fireworks" — and air pollution — "Chevron and other industrial point sources, diesel exhaust from freeways, ships and trains, coal dust from trains and Levin Terminal and Brownfield sites," he said.
"Moving the flight path over this area, already impacted by health issues, poverty issues and educational challenges is an environmental justice travesty," Butt said.
Contra Costa County Supervisor John Gioia agreed, repeatedly calling the proposal an "environmental justice issue" in an interview. He said the path "goes over already the most highly impacted communities" such as the Iron Triangle.
Gioia called on the FAA to conduct an equity analysis in the hopes that it could prompt the agency to reconsider.
Before putting any new flight paths into effect, the FAA is required by law to conduct environmental reviews and noise studies.
Gioia said his office has mostly heard noise concerns from residents, which he shares. "I live in Richmond. I can hear it," he said, referring to the existing flight path, adding that the move would make things worse.
The sound isn't just a nuisance. Noise pollution can contribute to physical and mental health problems including high blood pressure, heart disease, anxiety and depression, according to the National Institutes of Health.
Gioia pointed out that Richmond and San Pablo are AB 617 communities, which means they are a part of the Community Air Protection Program. "The purpose of that is to develop a community-based plan to reduce pollution in Richmond and San Pablo," he said. "This runs contrary to that."
The threats that flight paths pose extend beyond loud noise and dirty air. The potential dangers of living under a flight path came into sharp focus in January when a jet dumped fuel over Cudahy and nearby towns in southeastern L.A. County.
The Delta flight bound for Shanghai was headed to LAX for an emergency landing and looking to lose weight when it released the fuel, which poured out over multiple schools, hitting some children and teachers who were outside, causing illness and skin irritation.
"We thought it was rain," 11-year-old Josue Burgos told the L.A. Times, "but then we knew it was throwing gas on us, and everybody started to run." He was in physical education class at a Cudahy elementary school at the time.
The incident aggravated environmental justice concerns in the predominantly Latino and working-class area, which, like Richmond, is subject to several sources of pollution, including factories, freeways and a rail yard.
All that pollution in both communities becomes even more odious in this time because poor air quality increases COVID-19 risk.
Of the Richmond flight path, the FAA says the move is necessary for safe travel.
Aircraft currently fly a route north and northeast of the proposed flight path, the result of a change to the FAA flight path named WNDSR that was implemented in October 2015.
"Shortly after we published the WNDSR, we realized it did not provide the same separation from Oakland departures that the previous RAIDR arrival route did, and a fix was needed," an FAA representative said. In other words, planes were too close together.
"There is very little sky at our disposal," said Raquel Girvin, FAA Western-Pacific regional administrator, during the forum.
In 2017, the FAA began designing an adjustment to the WNDSR route.
"For safety reasons, the amendment would shift flight tracks west of what is currently being flown to keep aircraft on the WNDSR properly separated from Oakland departures," the representative said.
The change — if approved — would result in regular flights over much more populated areas.
"Based on 2010 U.S. census data, the population under the [new flight path] would increase from approximately 76,385 to 163,306, basically doubling the population," FAA consultant Adam R. Scholten said at the forum.
The FAA spokesman said Oakland Noise Forum members have specifically asked for a shift away from population centers. But the FAA does not believe it's possible to do so.
"Oakland Noise Forum leaders are asking for us to shift the WNDSR to the east, away from population centers," he said. "The FAA analyzed this proposed change and determined it was not feasible due to a number of factors related to the density and complexity of the local airspace."
Butt said he plans to "lobby the FAA to keep it out of Richmond" and suggested the flight path should be moved over San Francisco and San Pablo bays.
But despite the FAA's analysis that the Oakland Noise group's request is unworkable, Girvin said there would be further discussions between the agency and the community.
"Our conversation does not end here," she said. "We will continue to engage. We will be conducting an environmental review and we will have community engagement as part of our next steps."
That engagement could include public workshops to explain the need for the change and public hearings.
No dates or timeline for any "public engagement" have been set by the FAA or the Oakland Airport-Community Noise Management Forum.
The final decision whether to implement the flight-path change is pending, the FAA representative said.
But he added that, "under current plans, the FAA would implement any amended route in October 2021."