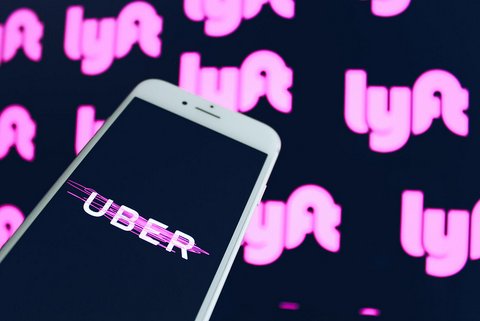 04 Aug

Fight for Uber and Lyft Drivers to Remain Their Own Bosses Heats Up as November Vote Approaches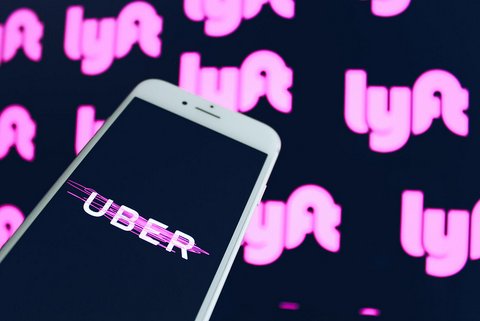 (Photo by www.quotecatalog.com via Flickr)
By Quinci LeGardye | California Black Media
As the general election in November gets closer, rideshare and app-based delivery drivers are rounding up support to defeat a ballot initiative that will decide the fate of app-based work in California.
Proposition 22 asks voters to decide whether app-based drivers should be classified as independent contractors or W-2 employees.
App-based companies, including Uber, Lyft, DoorDash, Postmates and Instacart funded the initiative. If voters approve it, drivers who work with those app-based service companies will continue to be classified as independent contractors, but they will begin receiving some benefits including a net basic earning and healthcare subsidies. If the measure fails, those drivers will have to be reclassified as full-time employees under AB 5, the controversial labor law that went into effect Jan. 1.
AB 5 made it more difficult for companies to enter into contracts with freelancers and independent contractors.
Representatives from a coalition of groups, including the California State NAACP, California Black Chamber of Commerce and Si Se Puede Foundation signed a letter to the California Legislature registering their support for Prop 22. The letter argues that the majority of drivers are from minority communities who rely on the flexibility of the work and the immediate income it can provide.
"With California's unemployment rate reaching a record high, the very characteristics of working with app-based rideshare and delivery platforms – especially high flexibility and low barriers to entry – have proven to be key forms of work for many lower-income families needing access to income during this current pandemic," the letter reads.
Arguments in favor of Prop 22 have also focused on protecting the drivers' choice to operate with independence and flexibility. For Judah Bell, a driver in favor of Prop 22, the flexibility of being an independent contractor allowed her to manage her schedule around caring for family.
"A lot of [drivers] are caregivers. I was a caregiver to multiple people. My mom got sick so I had to take one to two weeks off for six months," said Bell, who lives in Vallejo. "I was flying from here to Atlanta one to two weeks out of each month. A traditional job would not have allowed me to do that, and then come back and work for two weeks, then go back."
"That's pretty much what we signed up for is that if I don't feel like working tomorrow, I don't have to work," she continued. "And I think if we're employees we're going to be forced to do something that we don't want to do."
Opponents of Prop 22 include drivers' advocacy groups, such as Rideshare Drivers United. One strong concern within drivers' advocacy groups is that rideshare companies like Uber and Lyft could change the app's algorithms and payment structures however they want, and the drivers would have no input.
"Right now, we're working with basically all of the workplace protections that existed in like 1890," said Peter Young, a driver based in L.A. "They have total power over us, and we have no leverage against them. They could cut my pay in half tomorrow and I would have nothing to do about it. At the end of the day, they're the ones who control everything and we don't have the government on our side."
Drivers opposed to Prop 22 are also concerned about the lack of support that rideshare companies provide. There have been reports that Lyft has not distributed free P.P.E. to enough drivers, as well as complaints that the companies were selling P.P.E. to drivers in their online stores.
"[There are] so many drivers, as we went through this pandemic waiting for unemployment, which some of us still haven't received, and Uber and Lyft has done nothing, absolutely nothing to assist 80% of the drivers, even if you get sick," said Michael Franzier, a driver based in Los Angeles.
Cherri Murphy, a lead organizer for Rideshare Drivers United, argued that the proposition is discriminatory against Black and Brown drivers by making it impossible to receive benefits.
"It is an attempt to ensure a caste system for workers who are mostly Black and Brown and immigrants. It creates a sham of our democracy by ensuring that workers will be kept in poverty with no protections and no benefits and no voice for generations to come," she said. "If this ballot measure is passed, it prevents future elected officials from amending the law requiring an unprecedented seven-eighths majority to amend the law."
"It's imperative that we enforce AB 5 so that rideshare drivers can have the benefits and protections that we deserve, considering that the times that we find ourselves in. We deserve unemployment insurance. We deserve worker's compensation if we get hurt on the job. It's imperative that we say no," Murphy said.