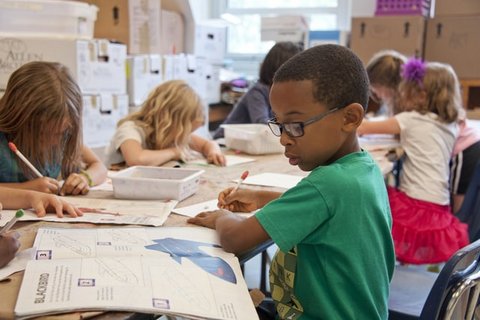 18 Aug

Contra Costa May Allow In-Person Learning at Some Elementary Schools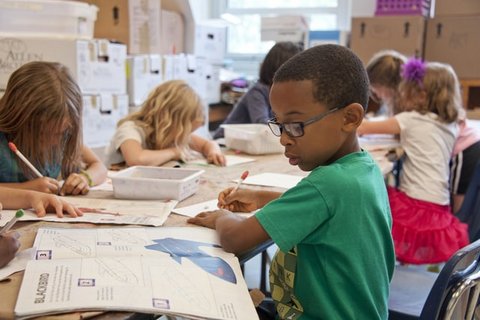 Contra Costa elementary schools may apply for waivers to allow in-person learning. Above, an Atlanta classroom in April. (CDC via Unsplash)
By Edward Booth
Contra Costa County Health Services announced Tuesday that it will begin accepting waivers to allow in-person learning at public and private elementary schools.
The process of granting these waivers falls mostly under stringent state guidelines established earlier this month, according to a press release. Waivers may only be granted "when requested by a local superintendent, in consultation with labor, parent and community organizations." In addition, local public health officers are required to consult with the California Department of Public Health, consider possible public health interventions and review community epidemiological data when considering a waiver.
For districts to reopen their schools, they will need to follow a checklist of safety measures developed by Contra Costa Health Services and the County Office of Education. These required measures include plans for health screening, face coverings, student grouping, communications, how physical distancing and movement within the school will be carried out, and how periodic testing and screening for COVID-19 will operate for both students and staff.
The reopening plans must also educate students, staff and parents about the plans, and the districts must put in place criteria to trigger a switch back to distance learning if things go wrong.
>>>Read: WCCUSD Board Urges Distance Learning: It's 'Life and Death'
As for why the waivers only apply to elementary schools, the California Department of Public Health wrote in an FAQ accompanying the state guidance that COVID-related risks appear to be lower for elementary school students.
"In particular, there appears to be lower risk of child-to-child or child-to-adult transmission in children under age 12, and the risk of infection and serious illness in elementary school children is particularly low," the department wrote.
In a statement responding to the state guidelines, E. Toby Boyd, president of the California Teachers Association, opposed granting waivers for reopening and disagreed with the idea that children under 12 pose a lower risk of COVID-19 transmission. According to a July 29 post by the Kaiser Family Foundation, it remains unclear whether children are less likely to be infected than adults and the frequency of their transmission. There is some evidence for an age gradient in infectiousness, however, "with younger children less likely and older children more likely to transmit at levels similar to adults," according to the post.
Chris Farnitano, health officer for Contra Costa County, said in the press release that the county didn't immediately begin accepting waivers when the state set up its guidelines because of the increasing prevalence of COVID-19 cases at that time.
The situation has stabilized enough since then, with county case rates and hospitalizations leveling off in August, according to Farnitano.
"We feel like we've reached a point where it makes sense to consider requests from elementary schools to reopen," said Farnitano in the press release. "Our role will be to ensure that schools have a solid plan in place to protect their students and staff and show us how they will work with the health department when there is a case to prevent further spread of the virus."