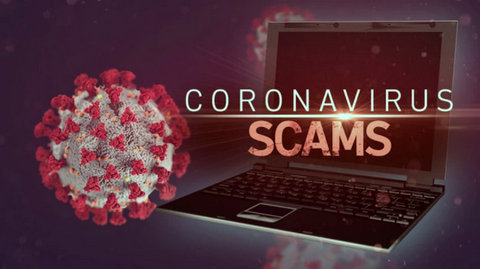 01 Oct

Beware Shape-Shifting Scammers in the Pandemic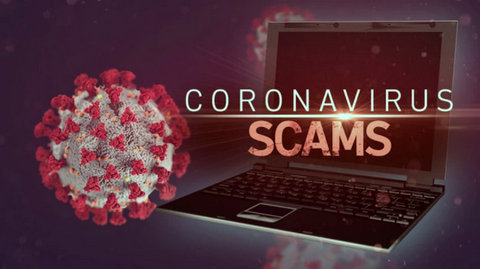 By Khalil Abdullah, Ethnic Media Services
Consumer fraud is a shape-shifting demon that follows the headlines to target its prey, whether affluent or newly impoverished due to the COVID-19 pandemic.
That was the key message from experts and consumer advocates speaking at a recent Federal Trade Commission Zoom conference for media and community stakeholders in California's Inland Empire. The number of scams hasn't increased because of the pandemic, but fraudsters have adapted their appeal to capitalize on the most vulnerable, warned Monica Vaca, a veteran attorney for the FTC's Consumer Protection Bureau in Washington, D.C.
Case in point: Online purchasing scams dominate the 209,000 reports the FTC has received about coronavirus-related fraud, Vaca said. Consumers stuck at home are quick to order masks, hand sanitizers, coronavirus test kits, and other products promising to protect against coronavirus transmission. In the process, they often fall prey to unscrupulous companies and con-artists who get access to their financial information.
Vaca called the scope of the problem "breathtaking," adding up to a collective $146 million loss for pandemic scams.
Preventing fraud depends on spreading the word about how scams work, and no one does that more effectively than the news media, Vaca said. "Studies show that consumers are 80% less likely to lose money if they've heard about the scam," she noted.
Mike Akers, who heads California's Attorney General's Office of consumer fraud, cautioned against the re-emergence of for-profit college and job training institute scams as in the last recession. He explained that these operations rarely provide the quality of training advertised. Prospective students are enticed by the promise of a brighter future of employment prospects but find themselves heavily in debt after signing predatory high-interest loans to cover inflated tuition costs.
Akers and Blair Looney, of the Better Business Bureau, also underscored how online phishing scams are used to entice unsophisticated consumers to divulge personal information like a Social Security number or bank account.
Rev. Joan Taylor, pastor at Greater Harvest AME Church, said her congregation of predominantly African American seniors has embraced warnings about callers who claim to represent companies with too-good-to-be-true pitches. "They question everything," she noted laughing, but conceded that they need to be even more alert to the dangers of spurious internet pitches.
Ivette Andrade, volunteer coordinator for TODEC (Training Occupational Development Educating Communities), a 40-year old community-based organization in the Inland Empire, readily admits that her life "revolves around social media… I became a victim."
While shopping online for jewelry, clothes, or skin care products, she said it's often hard to discern which ads are posted by legitimate businesses and which are just clickbait. The latter gets buyers to transfer real money to purchase a nonexistent product that never arrives.
On the bright side, Andrade says she now knows there are online safeguards to protect consumers, like initiating the receipt of a text message alert to her phone so she can either authorize or decline any withdrawal of funds or pending charge against her debit or credit cards. She also advocates identifying scam websites and predatory companies over social media platforms – "It can deter your peers from making bad choices."
Luz Gallegos, executive director of TODEC, described "grassroots scams" targeting people who have no computer access but are struggling to better their lives. For instance, scammers use handbills and flyers that offer an internet connection or an upgrade for a better cell phone connection for $20 – "Bring cash: no bank account required."
These grassroots scams go unreported because people are more afraid of interacting with law enforcement and civil authorities than losing money, Gallegos said.
Even the business of death is not off-limits for predators, who practice "affinity fraud" – using their ethnic identity and linguistic fluency – to prove their credibility.
She spoke of one family that paid in advance for a loved one's body to be sent to the home country for burial. The family lost thousands of dollars for a shipment that never occurred.
Maricela Segura, director of the FTC's Western Region Office, which includes the Inland Empire, Los Angeles and several states, urged consumers who've experienced scams or want more information to contact her directly at her email address msegura@ftc.gov. For continuing updates from the FTC, she encourages consumers with internet access to visit: ftc.gov/subscribe.