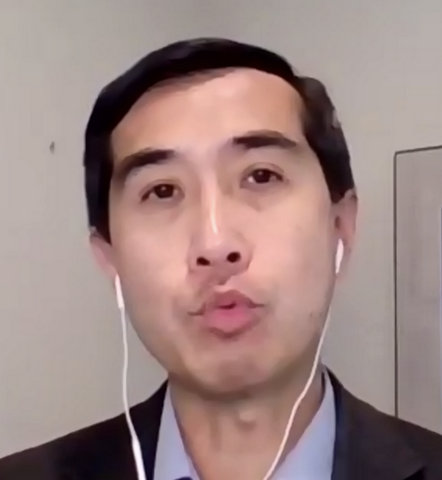 14 Oct

Hate Incidents On the Rise, Unlikely to Disappear After Election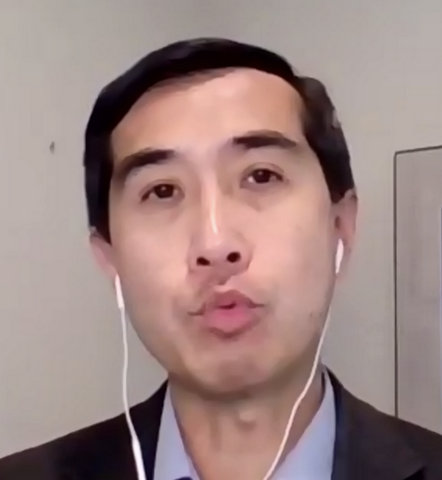 John Yang of Asian Americans Advancing Justice said during a teleconference on hate that the president and pandemic have caused "a double whammy" of prejudice against minorities. (Screenshot captured by Michael J. Fitzgerald / Richmond Pulse)
By Michael J. Fitzgerald
Documented increases in hate-related incidents — largely aimed at Asian Americans since the emergence of COVID-19 but affecting all ethnic minorities — are likely to continue regardless of who wins the Nov. 3 presidential election, a panel of experts said last Friday.
The climate of hate, stirred up since 2016's election of Donald Trump, is not going to simply fade away, they concluded.
"This violence is going to be with us for at least a decade," said Manju Kulkarni, executive director of the Asian Pacific Policy and Planning Council.
Kulkarni was one of four presenters at an hourlong media teleconference sponsored by Ethnic Media Services, "The Contagion of Hate — the Other Virus in America."
Kulkarni's council documented 2,700 incidents in a 29-week time frame since March, ranging from verbal assaults to people being barred from public transportation.
The council classified 70% of these events as verbal harassment. But nearly 9% were actual physical assaults.
Many of the incidents reported occurred at a private business.
"These include retail outlets, grocery stores, pharmacies, big-box retail," Kulkarni said.
"This was especially concerning during shelter-in-place when there were very few venues we could go to and the ones we need to do to, just like all Americans to get necessary supplies."
John Yang of Asian Americans Advancing Justice said minorities are currently being hit with "a double whammy" of discrimination caused by reactions to the pandemic and the rhetoric of the president.
Yang's AAAJ is working on ways to ameliorate the hate through a variety of new programs including "Bystander Intervention Training."
"We want to give people in the community the tools to respond to incidents," Yang said.
"If you see someone becoming a victim of hate — let's say on a subway — where racial epithets are being thrown at a victim. There's many little things you can do that can have real consequences," he said. "It may be as simple as dropping your keys, which distracts people and reduces the level of tension."
Yang also said intervening directly — by speaking to the aggressor — could diffuse the situation.
"But only if you feel safe doing so," he cautioned.
While Asian Americans have been the targets of many hate attacks, a report by the Pew Research Center released earlier this year outlined the rise of discrimination against the minority community at large since the coronavirus outbreak.
"Roughly half the people surveyed say President Trump has made race relations worse," Neil Ruiz of Pew said.
Mike German of the Brennan Center for Justice outlined the activity of white supremacist groups.
"We have published three reports in the last three years examining the law enforcement response to far-right violence — the inadequacy of that response," German said.
"But nobody actually tracks white supremacist violence. There's no objective criteria for counting and accounting for the rise and fall."
German said many private groups try to collect data and report on the violence. But their reporting reflects what has appeared in the media, which itself springs from police reports.
"And what we know is many police are reluctant to work these cases," he said.
The federal Justice Department's national crime victim survey indicates there are about 230,000 hate crimes each year, half of which are not reported to law enforcement.
Out of all that, the federal government only prosecutes about 25 hate crime defendants each year, German said.
But increases in media attention of hate crimes often get interpreted as a rise in crime, when that may not be true, he said.
"Regardless," German continued, "we have to understand that this violence is persistent throughout time."