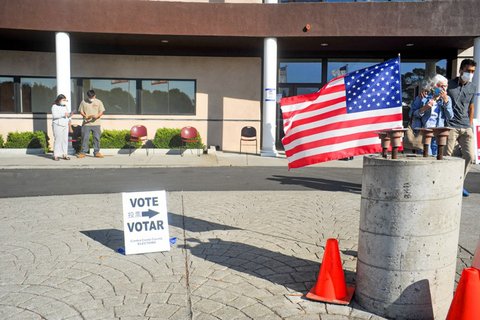 03 Nov

Election Updates: Most Richmond Voters Cast Ballots Early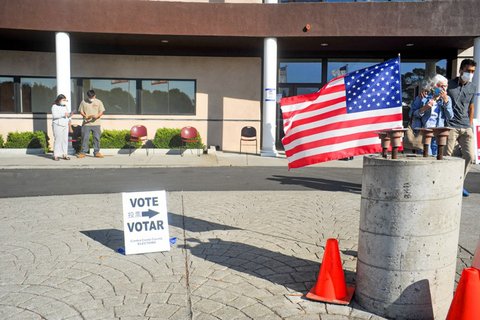 A majority of Contra Costa County's registered voters cast their ballots before polling places such as the Hilltop Community Church opened on Election Day. (Denis Perez-Bravo / Richmond Pulse)
By Edward Booth
Before Election Day arrived, more than half of the 58,379 registered Richmond voters had cast their ballots, according to the Contra Costa County elections department. About 7,500 more people needed to vote on Election Day to match the 2016 turnout of 37,082.
Richmond voters make up a small segment of what could be the highest nationwide voter turnout in more than a century. Nearly 139 million people voted in the 2016 presidential election; this year, early voters alone account for almost three-fourths of that number.
Overall, the number of registered voters in Contra Costa County this year is about 700,000, roughly 100,000 more than in the 2016 general election. The number of registered voters in Richmond grew by about 6,000, from 51,935 in 2016 to 58,379 today.
Across Contra Costa, about 57% of registered voters — 400,008 out of 703,345 — submitted their votes before Election Day, according to the county election office, including 29,420 Richmond residents. Nationwide, more than 101 million Americans cast their ballots early, according to the United States Election Project, a nonpartisan website that tracks county level data.
According to the New York Times, vote tallies have already surpassed 2016 totals in six states: Colorado, Hawaii, Montana, Oregon, Texas and Washington. Eight other states reported more than 90% of their 2016 totals earlier Tuesday.