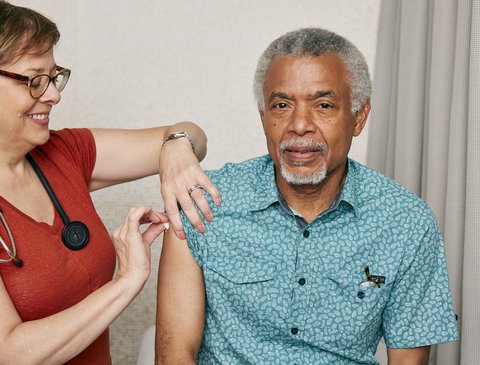 04 Feb

Vaccines Now Available for People Aged 65+ in Contra Costa County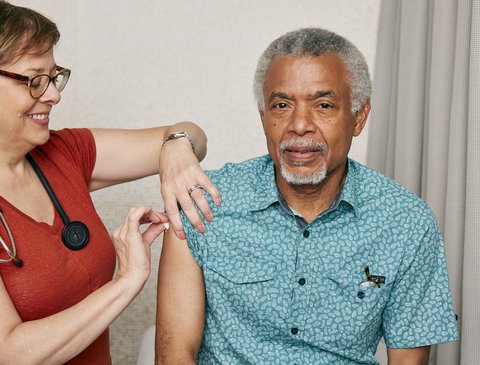 ("Older man having his upper arm cleaned before a shot" by Heather Hazzan for Self Magazine, licensed under CC BY 2.0)
By Michael J. Fitzgerald
Contra Costa health authorities announced Wednesday that vaccines are now available for all people age 65 and older, in addition to eligible health care workers.
The move to make the 65-and-older age group a vaccination priority was in part driven by a vaccine scarcity in the Bay Area — and the group's high mortality rate.
Most of the reported COVID-19 deaths across the region have been reported in the 65 and up age group, officials said.
"While we are still in the midst of a severe winter COVID surge, one of our best ways to prevent further deaths is to vaccinate those at greatest risk of dying from COVID, our senior citizens," Dr. Chris Farnitano, health officer for Contra Costa County, said.
>>>Read: Essential Workers, Others at High Risk Push Back on State's Age-Based Vaccine Rollout
In Contra Costa, 82% of COVID-19 deaths have been in the 65-and-up age group.
Contra Costa, San Francisco, San Mateo and Santa Clara counties are all prioritizing people 65 and older to get vaccinated.
Marin, Napa, Santa Cruz and Solano Counties are holding vaccinations to persons 75 and older as well as eligible health care workers.
The Bay Area is still receiving only a fraction of the vaccines needed for the 65 and older group, keeping health officials from offering vaccinations to other groups in the state's Phase 1b, Tier 1. The tier includes educators, food and agricultural worker and emergency services personnel.
With the current allocation model, it will take several weeks to offer a first dose to all older adults who would like to be vaccinated, officials said.
Contra Costa County residents can get the latest information about vaccine distribution and how to get a short at coronavirus.cchealth.org/vaccine.