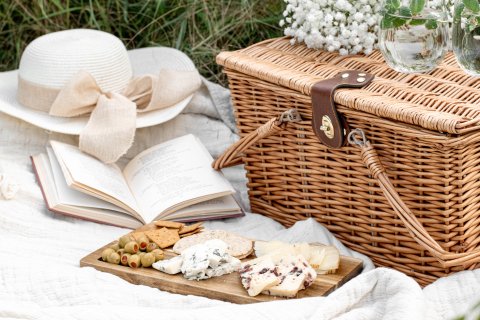 21 Mar

Every Day is a Picnic for This Bay Area Business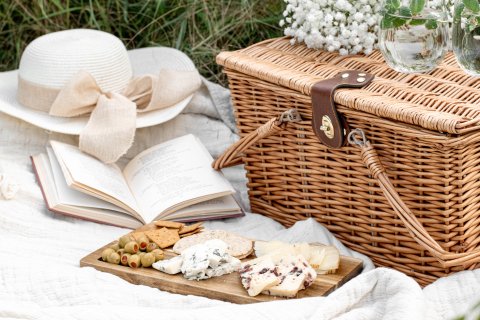 As nice as this, a new Bay Area business can make your next picnic even fancier, but it'll cost you. (Evangelina Silina on Unsplash)
By Michael J. Fitzgerald
Since early May, life has a been a series of luxurious picnics for customers of Bay Area residents Bolaji and Ibrahim Idakoji, owners and operators of Picnics in the Bay.
The company motto is simple.
"Book your next picnic with us, and just show up. We'll handle the rest!"
The couple owns a similar company in Chicago called Picnics in the Chi.
Given the need to be outside for most group events because of the pandemic, business has been booming for Picnics in the Bay practically since the day it opened.
"Everybody loves being outdoors," Bolaji said.
The picnics put on by the couple and their team of employees are so striking, passersby often stop to take photos of the artfully organized settings, designed by Bolaji.
"We are the first to start in the Bay Area," she said. "We are really into decorating."
Picnics in the Bay's Instagram page is festooned with amazing images of the company's elegant picnics, each tailored carefully to fit in with the particular outdoor setting.
"We want our picnics to stand out," she says.
And each picnic is set up to reflect the occasion: a first date, 50-year wedding anniversary, birthday party, bridal shower, family gathering — or just a group of friends wanting to be outdoors together.
The staff puts together the entire ensemble. All plates, tea sets and other picnic accoutrements are part of the package. Plush carpets are put down also for comfort too.
"We have clients who actually just take a nap," she said.
These elaborate setups do not come cheap. Prices start at $180 for a picnic for two and can pass $1,000 for a luxury picnic for 12.
While Lake Merritt in Oakland is the primary location the company uses, picnics can be held elsewhere, for a fee.
The food is simple.
"The food is a fruit and cheese platter, snacks, basically picnic food," she says. "We are all about convenience for our clients."
Alcohol is not included.
This past Valentine's Day was a very busy day for the company. But nearly every weekend gets booked quickly as word has spread about the service.
And if it rains?
The company will reschedule.
Picnics in the Bay also offers what it calls a Luxury Movie Night package. The staff will come into a home or backyard to set it up. And it can be added on to the packages offered by the company.
Find scheduling, prices, picnic packages and contact information at picnicsinthebay.com.