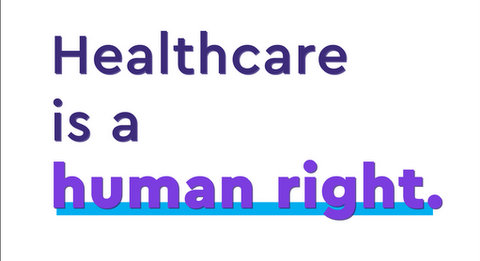 07 Jun

Agency Encourages Undocumented Californians to Apply for Medi-Cal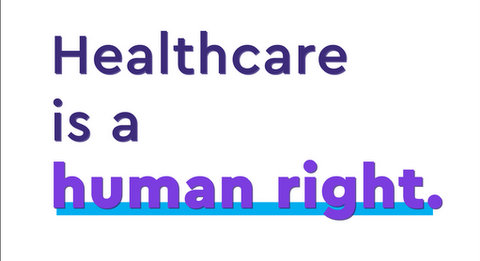 Low-income, undocumented people between the ages of 19 and 26 who live in California are eligible for Medi-Cal, the state's public health insurance program. (Biss for Illinois, Public domain, via Wikimedia Commons)
Interview, Maria Bernal
Editor's Note: Last year, California expanded its Medi-Cal program, making low-income, undocumented people aged 19-26 who live in the state eligible for free or low-cost healthcare. Those 18 and under were already eligible.
The Center for Human Development, located at 901 Sunvalley Blvd. in Concord, assists immigrants of all ages with Medi-Cal enrollment.
Medi-Cal enrollment navigators Ricardo Perez, Soledad Miranda and Keyla Arce recently spoke with Richmond Pulse as a group on behalf of the center. This conversation has been lightly edited.
Richmond Pulse: Why did the state expand Medi-Cal to undocumented young adults?
Center for Human Development: Because of the expansion, [the] Medi-Cal program is allowing people to enroll and seek medical attention for preventative reasons.  [The state] would rather have people go and see a doctor for preventative reasons rather than having people go to the emergency room where a lot more resources can be allocated.
People 18 to 26 are able to get covered through MediCal, without having to be documented. After the age of 26, you have to apply for PRUCOL.
[Editor's Note: PRUCOL, which stands for Permanent Residence (or Permanently Residing) Under Color of Law, indicates that the federal government is aware that a person is in the country illegally but does not intend to deport them. A person does not apply for PRUCOL directly but may obtain the status by applying to live or work in the U.S. legally in a number of ways.]
RP: Why is it safe for undocumented people to apply?
CHD: The public charge [rule] has been taken off by this administration, and it's no longer in place. People are not having to worry about that public charge if they're fixing their immigration status in the future. They wouldn't have to pay back these resources that the previous administration had in place to pretty much scare people away from using these resources, or from even trying to fix their immigration status in the first place.
RP: What would you tell those people who are wary of applying?
CHD: Apply. Due to the fact that the public charge is not in place, take advantage of these programs, to seek preventative care, rather than letting your health degrade and risk not being able to work later in the future, and having to potentially die at a young age, or collect disability or not even be able to collect disability because they're not a legal immigrant in the first place. So I would say take advantage of these programs, so that way they can protect their health, protect their family, and protect their future.
RP: Where can people access these documents and what are resources that can help them fill out these applications?
CHD: Resources like our company where you can come to us or call us. We've been posting flyers all over the East Bay, and they can call us, make an appointment, and we have all access to all those forms and we can fill them out for you on your behalf and help you translate help you with turning them into medical, we have both in English and in Spanish for people that, you know, that can't read in English, so that way they know what they're signing and what they're filling out.
[People can] reach out to Susan, [who] is our supervisor, and Miriam, [who] is our administrative assistant, and they take in the calls. They filter out the calls and they disperse the calls to us, and we contact them within 24 to 48 hours.
We help people from all age groups, from infants all the way to seniors. [Older] people that don't have Medi-Cal, we help out as long as they have applied for Medicare for seniors. We also help seniors [who have Medicare get] Medi-Cal due to the fact that Medicare doesn't cover everything. Sometimes, they have to pay out of pocket expenses, but when they have Medi-Cal and Medicare, they're able to minimize their expenses.
RP: Where do you do outreach?
CHD: We start outreach going to many places, popular places like food banks, laundries, farmers markets, then try to give the information to people. Then, we find many people who need Medi-Cal. So we're working together with Contra Costa County. We make calls for people in our community looking for people who need Medi-Cal. So we need to get them that information. These people, they can get Medi-Cal now.
RP: What does the future of healthcare coverage look like for those who are undocumented?
CHD: The future looks like it's going to be, for Medi-Cal, bright. It's a human right.