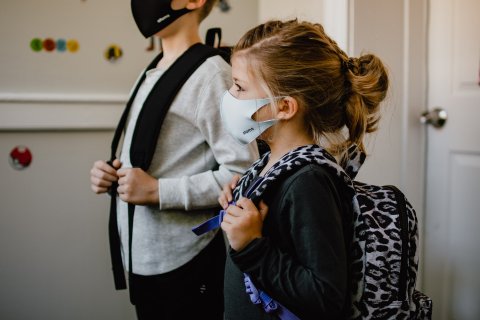 28 Jul

WCCUSD Announces Plans to Go Back to School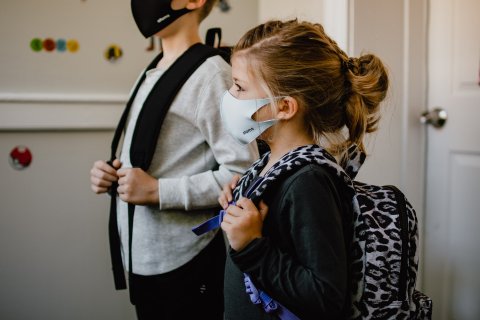 Masks will be required indoors when WCCUSD students go back to school in the fall. (Photo by Kelly Sikkema via Unsplash)
By Clara Brownstein
On July 19, the West Contra Costa Unified School District announced its reopening plan for fall 2021, following through on its May 2021 promise of a return to 100% in-person instruction.
The plan includes several key elements, such as safety guidelines for educators and students, plans for a "restorative restart" and the creation of a distance learning academy.
People will have to wear masks indoors and maintain 3 feet of social distancing, when possible. Other precautions include daily health screeners, limits on nonessential visitors, and time set aside for hand washing throughout the day. The district has also committed to supplying resources such as soap, tissues, no-touch trash cans, face coverings and hand sanitizer.
Students will receive free, pre-packaged breakfast and lunch daily but may not sit across from each other while eating indoors.
School transportation including AC Transit and WestCAT buses will require masks and have the windows partially open but have full seating capacity.
Richmond High School teacher Asedo Wilson said he feels good about the precautions but is doubtful about how well the district will follow through on its promises.
"You can have the plan all you want, but it's all in the execution," Wilson said.
Having worked to get supplies from the district before, Wilson said he is unsure how easy it will be for schools to access the resources the district promised.
Wilson would like to see more information on things like what the response would be to students who refuse to wear masks, or what would happen if COVID-19 case numbers begin to rise more rapidly.
The district, in accordance with the state's guidance, will also create an independent study distance learning academy for "families who wish to choose independent study for personal or medical reasons."
The academy, called Vista Virtual Independent Academy, will be created in conjunction with the district's preexisting Vista High School, an in-person independent study option for students.
The program will consist of daily classroom-style instruction for grades TK-3; weekly classroom-style instruction for grades 4-8 with daily live interaction; and only weekly classroom-style instruction for high school grades.
The program is open to most students, but the district specified that any student with "exceptional needs" shall not participate unless their individualized learning plan stipulates that they should.
Dual-language programming is not available within the academy.
Students who enroll in Vista Virtual Independent Academy will not be able to maintain spots at other WCCUSD schools, but will be able to transfer back into them at any point in the year, when there is space.
Families interested in joining Vista Virtual Independent Academy should email Principal Edith Jordan-McCormick.
There will also be an option for short term independent study (up to 15 days), in which students would be able to stay enrolled at their schools.
Another important aspect of the plan laid out by the district is that Zoom will only be used "for emergencies" in the coming school year, including "smoke days."
The district is also planning for a "restorative restart," a phrase coined by the group Policy Analysis for California Education.
In the district's plans this means focusing on a few targeted areas, including social emotional learning, learning acceleration, family and community engagement, learning support, and use of technology.
Wilson said he plans to implement many of the fundamental ideas of the restorative restart in his classroom, but that, again, he worries that the district will not implement changes on a systemic level.
"The district is saying all of these things but is leaving it in the hands of the individual sites without any strong support, without any definite support, without any examples of support," Wilson said.
The first day of school district-wide will be Aug. 16.