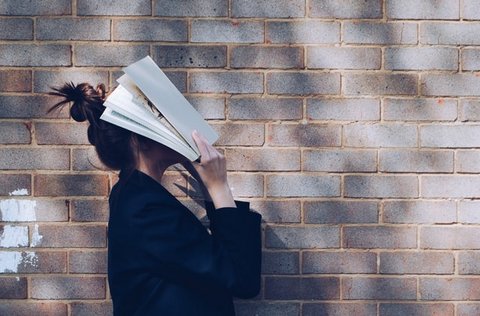 02 Dec

Being Back in School Presents Its Own Challenges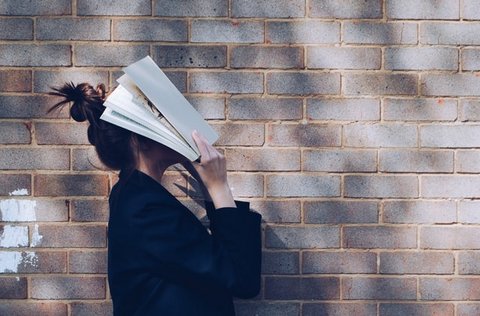 (Photo by Siora Photography on Unsplash)
Commentary, Various Authors
Editor's note: After spending more than an entire school year in distance learning, West Contra Costa students are now, largely, back in the classroom. So we asked some teens at Kennedy and Vista high schools to tell us what that's been like for them — what's felt weird and what's felt normal and how they're adjusting. Their comments have been condensed and lightly edited for clarity. This is part three in a series. Read part one and part two.
The beginning of this school year was overwhelming. I had a hard time adjusting to the schedule and fitting in with some of the other students because we aren't compatible. Last year, I had to do some adjusting, but I had gotten used to it and actually preferred it for a good while. I like socializing with the teachers and playing sports, but sometimes, I get overwhelmed and filled with anxiety and end up having a breakdown in school and having to go home. If I had to compare, I would say that both have their pros and cons, but I had an easier time organizing my work and schedule when we did [online] classes.
I have had an OK experience so far. I have had my bad days, and I always want to go home, but I think I'm just fighting off socializing. I like distance learning better sometimes because I could wake up later, and I could organize my work easily. I did great last year and I'm also doing great this year, but I think I had less competition with distance learning because a lot of the kids didn't do their work.
A lot of students don't follow the rules. They take off their masks and do all types of stuff that's not safe. But I know the teachers try their hardest to enforce the rules and make sure that we are all safe, so for that I do feel safe. The school is very strict about COVID. They make sure you can't come in without a mask, but some students take it off and don't listen when told to put it back on. The students just don't know the real consequences of this virus and how dangerous it actually is.
To me "normal" is being comfortable. As long as I'm comfortable, things will be normal, and as long as everyone is chill and not giving me anxiety or getting me frustrated, then it's normal. I moved a lot as a younger child so I'm used to things changing and adapting to my surroundings. To me, "weird" is someone who acts out for attention or just flat out says or does weird things that make me uncomfortable. If I'm uncomfortable, I usually don't say anything until the person or people goes too far and I need to stop them because it's just too weird and uncomfortable.
I'm glad I'm keeping up with myself and my work. I'm also glad that for the past two weeks I haven't had any breakdowns or meltdowns because of school. I'm handling my mental health better than before. I'm worried that I will go back to how I was and have breakdowns in school. It's embarrassing. I don't like showing my vulnerable side because I am sensitive, but I don't want everyone knowing that. I'm not that worried, but every now and then, the thought that my grades might fall really worries me, and thinking about my future and college is sometimes stressful because I know life is hard and so is school (sometimes).
— Aaliyah Hanvey, 14
The beginning of this school has been different from the beginning of last year in multiple ways. In the beginning of last year, we didn't have to wear masks, and this year, we do. Last year, we also couldn't go to school in person, so online classes appeared. Even though it was kind of difficult to do school online, everybody made it. Yes, it was different, but everybody made it through even with bad grades. This year, we actually got to go back to school in person, which was better for everybody because we were all new to online classes, so it was kind of difficult.
I feel good about being back to school because I didn't really like online classes even though I would get my homework done faster. I liked coming back to school to see my friends after a long time and to actually get to meet the wonderful teacher and new people. I wanted to come and see the school and see if it was hard or easy.
[The safety measures] protect me from COVID and other sicknesses, obviously, but in another way, they don't. Before all the safety measures, we could hug our friends. and now we can't really, but we still do. Before the pandemic we could actually breathe fresh air, and now with the mask, we can only smell our breath.
Something that feels normal is going back to school. Another is actually getting to see the stuff and learn it better without really getting distracted. Something that feels weird is coming back to school in person and seeing everybody with mask and not being able to recognize some people because they look different.
I am glad about being back to school in person and getting to see my friends. I'm glad about getting to learn different stuff easier. I am worried about going back to online classes and the school closing. In reality I'm not really worried about anything but I just hope we make it through the school year with good grades.
— Julissa Gonzalez, 15
The beginning of this school year [was] rocky compared to last year's. Last year, we were on computer, so it was easier to slack off. Coming back to school this year has been a challenge because there has been a lot more [to do]. Waking up early, getting back on schedule, and finding a good time to work has all been harder compared to last year.
Being back in school is a challenge but also better than being online. Being online you don't get to see your friends, classmates and peers as much. Also, we didn't have much class participation with spirit weeks and school events. In-person learning is harder with the classes and work but overall better. Being challenged keeps your mind fresh and ideas flowing. In-person also has a lot more student involvement not only on campus but also within the community.
At least they clean the classes that students who tested positive are in. They warn teachers who warn us. Hand sanitizer and "wear your mask" signs are all around the school. That's about it, though. Students still don't listen to the rules. They do what they want. Just imagine how many students go untested and positive
A "normal" feeling I guess would be being back in a classroom. Seeing other students is kind of a mixture of both. I feel weird when using a pencil and paper. Taking off my mask is also a very weird feeling. Just seeing certain students is weird.
I'm glad I got to come back to in-person learning for senior year. Missing events and things of senior year would be a bummer. I'm extremely worried about college and everything having to do with that. Also, going back online is a worry to me because we've had so many cases already. Feel like we will soon. Oh, well, though.
— Yanorie Turner, 17