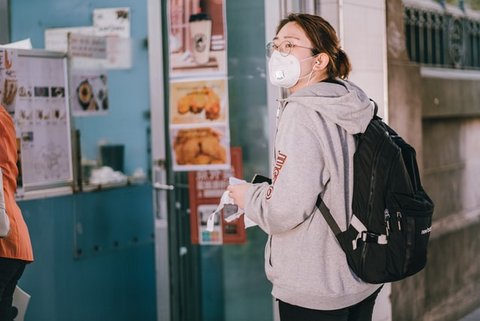 09 Nov

Back in School, 'the Weird Is the New Normal'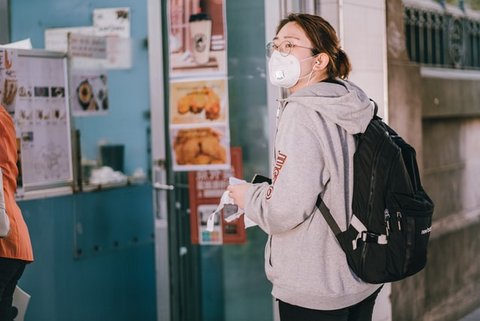 (Photo by Kate Trifo on Unsplash)
Commentary, Various Authors
Editor's note: After spending more than an entire school year in distance learning, West Contra Costa students are now, largely, back in the classroom. So we asked some teens at Kennedy and Vista high schools to tell us what that's been like for them — what's felt weird and what's felt normal and how they're adjusting. Their comments have been condensed and lightly edited for clarity. This is part two in a series. Read part one and part three.
The beginning of this school year, compared to the beginning of last year, feels much more stable. Last year, I was at a different school than I'm at now, and all the work we did was online. It felt as though the teachers were ill prepared to work with technology 100% of the time, and our schedules were somewhat hectic. This year, on the other hand, my schedule is set up in a regular manner, and it feels like my teachers have a firm grasp on what they are supposed to be doing.
Being back in school is still difficult, mostly due to the fact that COVID-19 is still incredibly anxiety inducing. Stressing about being on a consistent schedule, while still having to worry about personal health risks is certainly a lot to handle, especially after having such a long break of sorts from that type of stress. However, consistency can also be a good thing, and has personally helped me start to get back on a schedule in my personal life as well.
The safety measures that have been put in place do make me feel safer. Having to wear masks and be tested for COVID-19 makes me feel as though I'm much less likely to catch and/or spread the virus. Feeling safer in a classroom is important as it directly impacts how much work I'm able to get done.
I'm not sure that there is anything about this school year that feels normal, and that isn't a negative thing in itself. Being forced to try new routines and learning methods helps to expose the weak spots in our education systems on all levels, whether it's between classrooms, schools, districts, or beyond. Everything about school has completely changed since COVID, which means that our old "normal" isn't anywhere to be found, and likely won't be for a long time, if ever.
COVID-19 made school a lot harder for me and definitely didn't help me succeed in my classes. If there's anything I'm worried about, it would have to be how this pandemic has altered my future path, both in education and beyond. I'm glad we are slowly finding healthy ways to live again, but I don't know what that means for me or anyone else.
— Zora Bedwell, 17
This year is way worse because we are about to graduate. We are getting a lot older and have more responsibilities. This is bad because I want to stay a kid forever, and I know that won't happen. So I have to plan my future and be more active. It is also good because I get to make more money.
I feel horrible. I hate school. I know I need this for future jobs. I only need a high school degree to succeed in life; college is just another option for me. I have so many options in life that do not involve college. Everyone has a shot at life — you just got to look for the opportunities. This year has felt really overwhelming because we are coming back from online class. I was used to having all my assignments online and being organized. Now, I have to both look for work online and physical work, which is really overwhelming.
The safety measures do make me feel safe because they are trying their best to prevent COVID from spreading. Every time someone tries to pull their mask down, security or a teacher will always tell you to put their masks up. The only reason we have COVID cases is because of the students. They come to school sick knowing they can spread COVID. I think this is because they do not want to miss work. Teachers should have a separate Google Classroom with all the assignments for students who are home.
Something that feels normal is the masks on our faces. We used it so much, it is now a part of our society. We have to get used to this normal so we can help stop the spread of COVID. This is a good normal and I'm glad it's a normal in my community. Something weird is not having a mask on. I feel like people who have it off are not a believer of COVID and its effects that it can do to a whole community. They are the people that don't care about getting others sick until something bad happens to them. Then they regret their choice of not wearing a mask and not getting vaccinated.
I'm glad that I can call California my home. California is a believer in vaccinations and masks, and I'm proud to say I live in California because if I wasn't it would be really bad and I would have a lot of disagreements with my community. Something I am worried about is getting COVID myself because I will be missing class. I want to graduate on time with my friends. My grades will go down if I catch COVID I will be too tired to do my work and too sick to care. It is a scary feeling to catch COVID.
— Carlos Hernandez, 17
Last year, it felt as if I was being ripped away from my normal high school experience at the age of 14. Stuck in the house for the first weeks, to months, to now a year. However, time just never stops, and now I am 16 and a junior who probably gets to graduate early, but sick at the heart because I didn't get the high school experience.
Being back in school was not as exciting nor as boring as I pictured. I was just recently placed into an independent school. Before the wave of sickness and despair hit, I went to a normal high school that consisted of unemotionally stable teens and an over amount of school spirit. However, I do somewhat miss the free-for-all energy of my other school which sounds somewhat backwards… but still it gave me a sense of normalcy at that time and point of my life.
At this particular moment I do not feel fully safe with the mandates in place.  To think about it simplistically, it's like telling a group of kids not to run in the hallways, but they do so anyway because they believe they are invincible even though the rules are set in place to help and protect them — because, well, human beings are NOT INVINCIBLE. And how funny to think about it, but that is exactly what is happening currently with people who refuse to get the vaccine. As well for others who think they won't get sick if they don't wear a mask. Rules are cinch if you choose to listen and obey them.
The weirdness for me started the day it all locked down. March 13th. On a Friday. It was a dark, cloudy, cold day. People on social media were joking around saying that the class of 2020 was going to have to continue their classes, and prom, senior skip days and graduation all on Zoom. Oddly… Now that I look back, kinda scary how accurate all of it was. Now, the weird is the new normal. Kids now must stay home if they came in contact with a large group, if they are sick or traveled in the last week. At this point, most teenagers just grew into this weirdness. I feel sad for the younger generations. They won't experience such memories as we had when we were younger.
I'm conflicted honestly; I have no idea whether to be glad or worried about what the future holds for the world, America, and for me. I'm kind of just going with the flow of things. I have my morals and my personal standings to guide me to what I know is right. I think others should do the same. Just comfort each other as best as we can, and support each other in troubling times. It's 2021. It's time to just accept us for who we are. We all are human, and we all deserve a fair chance to succeed in every way possible.
— Joy Durmas, 16
 The beginning of this school year is going all right compared to last year. It is not as active and fun as before [the pandemic]. When I was a freshman, there were more extroverted people. Now that I am a senior, most of the young people are introverted, and my older friends [from] back in freshman year are all going on with their lives. Being a senior really opened my eyes about preparing for life. After college, that is it. No more school. You have to pursue a career. That's the anxious part about being a senior. I was more carefree before.
How I feel about being back to school is happier. My mental health is better than being home in quarantine because I was sadder then. I was going through loneliness and the loss of a friend who passed recently. Going back to school made me realize how people can affect you and help you go on with your day. I can actually meet new people, see new friends, and go out and have fun with them.
The COVID safety measures make me feel safe at school. We are wearing masks, keeping social distance, trying to get vaccinated. That helps reduce the COVID cases. There isn't a day where I feel unsafe because I see everyone follow the procedures.
There is no real meaning of what is normal. Being weird is normal to me, but I guess having basic common sense is my definition of normal. Being able to go to school and meeting people is normal. Just going somewhere that is not home on the weekdays feels normal to me. Having free time after school, going to some sort of activity like volleyball practice feels normal to me.
I am glad I am able to go to school in person this year rather than doing stuff online. I feel like graduating from school online isn't really a big accomplishment, and I wouldn't feel fulfillment. It would have given me an empty feeling inside like, "Wow, that is it? Is this what my high school experience was like?" I am grateful that I can see my friends and new people at school. But I am worried about college because I am a senior and college is the next step. Also, I guess I am worried about getting a job because I have to do that once I am in college. I have to find some time to spend with my friends to relieve some future stress.
— Wency Tagubase, 17