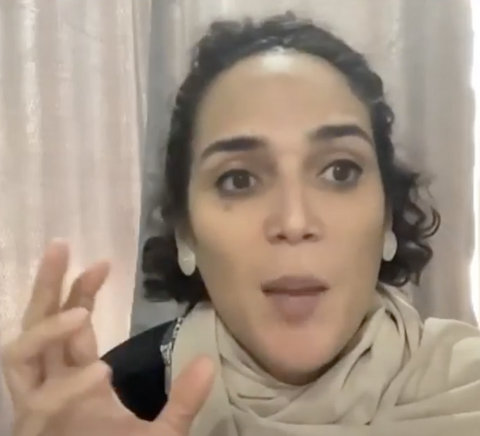 13 Jun

Latin America's Growing and Changing Impact on the U.S.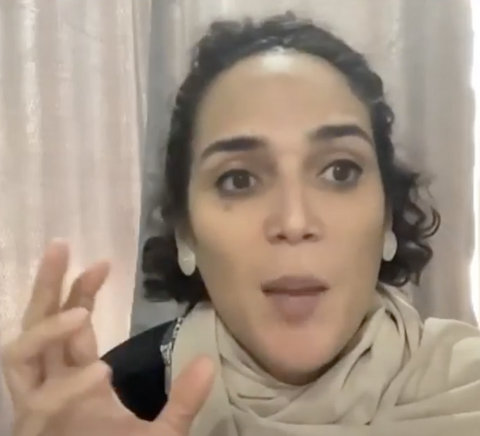 "In Latin America, more than two-thirds of electricity comes from renewable energy sources," said Christine Folch during a June 10 Ethnic Media Services briefing. (Screenshot captured by Michael J. Fitzgerald / Richmond Pulse)
By Michael J. Fitzgerald
Latin America is undergoing transformations in migration, economics, politics and environmental strategies.
"For decades, Latin America has been on the periphery of U.S. foreign policy thinking," EMS Director Sandy Close said in an introduction of four Latin American experts. "As if we could seal ourselves off from everything south of the border by building a wall."
That notion was dispelled by Christine Folch of Duke University, Ted Lewis of Global Exchange, Ariel Ruiz Soto of the Migration Policy Institute and Manuel Ortiz Escamez of Peninsula 360 in a June 10 Ethnic Media Services briefing for reporters.
Ruiz Soto gave an overview of migration trends across Latin America as well as shifts in requests for asylum.
"Migrants transiting through Central America [to] the United States," he said. "We also have returnees who are being repatriated from the United States to Mexico and other parts of the region. And we have immigrants who are moving to other countries through legal means."
Ruiz Soto referenced the just-concluded Summit of the Americas, citing what he believes are three concepts that need to be the focus of immigration policy.
"The first is creating stability and assistance for communities receiving and working with migrants," he said.
The second pillar is increasing legal protections and pathways for migrants directly.
The third was finding ways to make border management "more humane."
"Migrant management and enforcement have become more and more violent in certain points, inflicting significant conflict," Ruiz Soto said.
Ortiz Escamez focused his comments on changes he had witnessed in recent visits to Colombia, where he says new social movements and alliances are forming.
Some are forming around land ownership in areas where corporations have taken land owned by citizens — with government permission. That has been happening especially in areas where land is owned by poor farmers and Indigenous people.
When these farmers are forced off the land, they move to already overcrowded cities to find work and housing, he said.
Ortiz Escamez said he thinks the Summit for the Americas should be a "wake-up call" for the United States, particularly to reconsider how it handles migration management.
Ted Lewis, co-director of Global Exchange, said press coverage of the summit was too heavily focused on the absence of Mexico, Cuba, Honduras and Venezuela from the conference. Even though the four nations were not officially part of what was going on, he said he believed they were monitoring it carefully. In the case of Mexico, there was a small delegation on site not part of the official proceedings.
"This whole summit process is part of a much bigger political picture," Lewis said.
Historically, the U.S. has dominated these conferences. But Mexico's decision to stay away symbolically suggests the nation is trying to reassert its standing as a player on the international stage.
"This is a very important moment, and we are seeing a divide in the road," he said.
Duke University's Christine Folch shifted the teleconference narrative from migration and politics to the environment.
"We need to think about U.S. engagement in the region in terms of investment, international relations and policy," Folch said.
And the world needs to recognize that Latin America is a leader when it comes to energy transition from fossil fuels to renewable sources.
She said the United States gets nearly two-thirds of its electricity by burning fossil fuels, with 20% from nuclear and 20% from renewables.
Those numbers are common worldwide — with the notable exception of Latin America.
"In Latin America, more than two-thirds of electricity comes from renewable energy sources," she said.
Folch gave examples of two Latin American nations with different electricity generation approaches: Paraguay and Argentina.
In Paraguay, where Folch does analysis of the region, electricity from a massive dam on its border with Brazil produces the most electricity of any hydropower project in the world. It generates enough electricity to provide power to a third of the state of California.
Argentina is working on doubling its wind power in the next three years to meet a renewable energy goal of 20%.
"We are seeing a huge spike in investment in wind energy," she said.
The world might need to think of Latin America as climate change leader, she added.