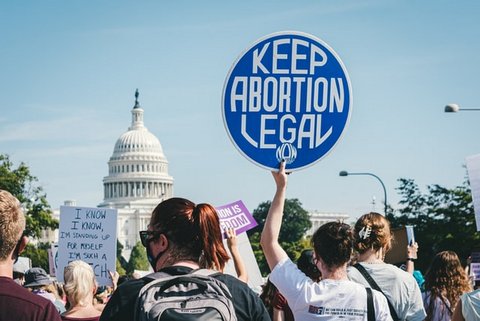 02 Jul

Write On: The Courage of 'The Janes' Needed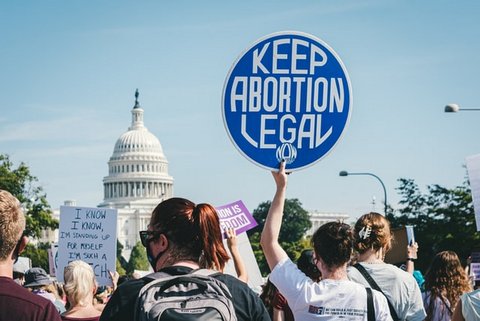 (Gayatri Malhotra on Unsplash)
Editor's note: This story was first published in the Finger Lakes Times newspaper in Geneva, N.Y., and has been reproduced with permission.
By Michael J. Fitzgerald
Days before the U.S. Supreme Court revoked the nearly 50-year-old national right to abortion, I viewed "The Janes," a 2022 HBO documentary about a clandestine group of women activists who helped arrange for women to get medically safe abortions in the years before Roe v. Wade.
The film is an inspiring tale of courage, cooperation and compassion among women whose heroic efforts helped desperate pregnant women while risking criminal prosecution for what they were doing. And was a strong all-female network, getting it all done.
The name of the film comes from the pseudonym used in advertisements women responded to if they needed help. The ads listed a phone number and said, "Call Jane."
It's a well-told, well-directed tale of the hard work and the legal risks to everyone involved.
Spoiler alert: The film has a celebratory ending when Roe v. Wade becomes the law of the nation in 1973. The Janes faded into history after helping more than 11,000 women obtain arguably safe abortions.
Soon after Roe v. Wade passed, a Chicago hospital was able to close its Septic Obstetrics Ward. The doctors there had treated illegal abortions where something had gone terribly wrong.
Fifty years later, it's hard to imagine — again — the ramifications for women seeking help.
Although the high court's decision doesn't outlaw abortion, it sends the question of abortion legality to individual states for them to decide and manage.
New York and California are among 16 states (and the District of Columbia) that have laws in place making medically safe abortions legal. But in some other states, rabidly anti-choice legislatures have approved — or are considering — anti-abortion laws far more punitive and restrictive than what the law was in the years The Janes were helping women.
The legal and political fights in those states promise to be bitter and frustrating.
Equally frustrating is knowing that four of the current U.S. Supreme Court justices were less-than-truthful during their confirmation hearings, paving the way for overturning Roe v. Wade.
The justices all testified as if the Roe v. Wade case was essentially settled law and they considered it a solid, legal precedent. The senators and rest of the nation took that to mean the long-standing right to abortions was safe from the justices' meddling if they were confirmed.
Well, they were confirmed. But now they have meddled the way they said they would not. And they can be expected to meddle further in other cases previously considered settled law.
A good example is Justice Clarence Thomas' recent statements that the court should reconsider previous rulings that permitted contraceptives, same-sex marriage and homosexual activity.
Taking a cue from Thomas' musings, a number of wingnut state legislatures are making noise about challenging other landmark U.S. Supreme Court decisions, under the legal rubric that states should be able to decide virtually all matters.
Are we entering a time where we no longer see ourselves as 'united' states? That didn't work out so well in 1861.
Some states are also considering making it illegal for women to travel to states where they could obtain an abortion legally. Other states are considering a ban on the sale of abortion-inducing drugs. That ban will get those states in a battle with the federal Food and Drug Administration.
But don't bet on the FDA to prevail if state bans became enough of a legal fight to make it to the current U.S. Supreme Court.
Today the legal deck is clearly stacked. It was for The Janes too.
Their fight was tough. This one seems tougher.
But The Janes kept helping women who desperately needed it and we need a healthy dose of The Janes' courage and commitment.
A place to start would be viewing the film, then asking yourself, what are you willing to do to help?
Fitzgerald has worked at six newspapers as a writer and editor as well as a correspondent for two news services. He splits his time between Valois, NY and the Pacific Northwest. You can email him at Michael.Fitzgeraldfltcolumnist@gmail.com and visit his website at michaeljfitzgerald.blogspot.com