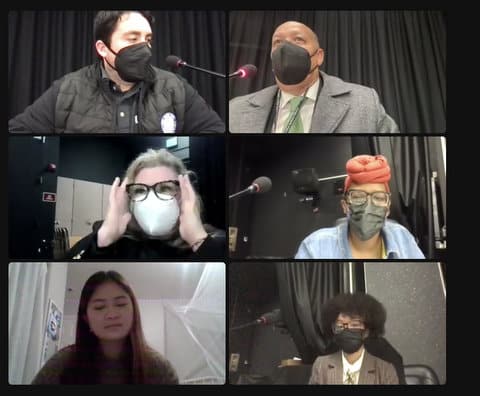 12 Jan

Departing WCCUSD Student Trustees Thanked in Last Meeting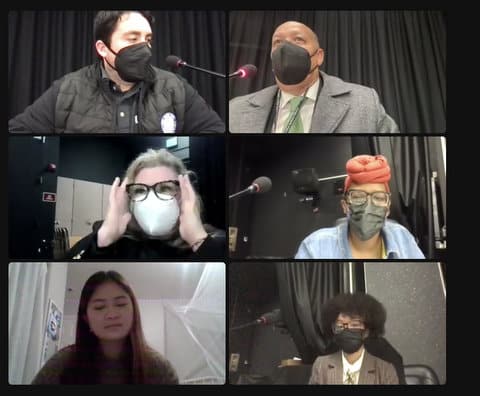 (Screenshot captured by Julia Métraux / Richmond Pulse)
By Julia Métraux
The West Contra Costa Board of Education thanked its student trustees Wednesday for their semester of service.
Two high school students serve on the school board for a semester-long term. While their votes on measures are considered honorary, they play an important role in sharing the perspective of students in the West Contra Costa Unified School District.
"I just would like to thank our student trustees for their wonderful insights, their bravery, their fearlessness, [and] the way they advocate for their students," trustee Leslie Reckler said. "As I say all the time, the students are the best part of the board."
The past semester's student trustees were Evalyn Soungpanya and CJ Miles, who are seniors at Middle College High School and De Anza High School.
"Keep speaking up, and keep knocking down those doors and making good trouble," clerk Jamela Smith-Folds said to Soungpanya and Miles. "I really appreciate you."
Miles told the school board that they look forward to continuing to advocate for student needs in the school district.
"I hope to continue working as much as I can," Miles said. "This is just an amazing experience."
Soungpanya, following Miles' statements, said the survey that Miles and she had been working on should be sent in January to students to better engage their peers' experiences in WCCUSD.
"I also want to give my acknowledgments to Ms. Liz Sanders for being able to work with her on the survey," Soungpanya said about the WCCUSD communications director.
In their last student trustee update, Soungpanya and Miles also said that the first meeting of the All Student Congress this school year will take place Jan. 26.
Recognizing Dr. Martin Luther King Jr. Day of Service and Fred Korematsu Day
The school board passed resolutions honoring Dr. Martin Luther King Jr. Day of Service on Jan. 16 and Fred Korematsu Day on Jan. 28.
Smith-Folds encouraged members of the board to participate in MLK Day of Service.
"I encourage the board to go out and do service at one of our 54 schools, either before this holiday or after this holiday," she said. There are a lot of schools that need yard duty, lunchtime duty, traffic duty."
Changing the Format of Meetings
Board President Demetrio Gonzalez-Hoy and clerk Smith-Folds formally suggested changing the public comment format.
"What we are proposing to change is 30-minute public comment at the beginning of the meeting, keeping two minutes per speaker," Gonzalez-Hoy said, "and then 10-minute public comment after each discussion item."
School board meetings previously went by this format. Gonzalez-Hoy said that if this format is not productive in meetings, "we can pivot."
Smith-Folds added that allowing public comment after presentations are "going to be a benefit for our community."
"I think it adds to our transparency that the majority of the board is focused on and intentional around," she said.
All trustees voted in approval, except trustee Mister Phillips, who was absent.
The next regular Board of Education meeting is scheduled for Jan. 25.