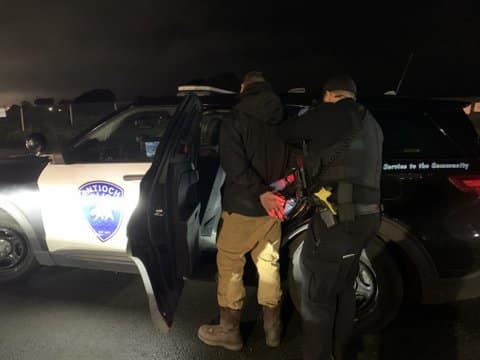 01 Feb

Antioch Residents Fed Up With Recent Crime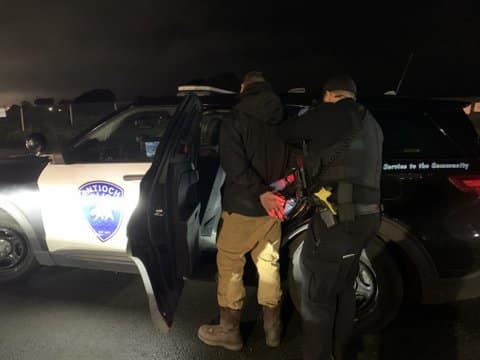 (Antioch Police Department via Bay City News)
Commentary, Arionna White
Antioch was shaken by a string of deaths in the last months of 2022 that left the community angry, confused and ready for change.
Residents took to social media to express not only condolences but also their opinions on the rise in crime in this quiet suburb. Antioch is no longer seen as a safe community to raise a family in. "Life in Antioch 20 years ago was nothing like this," wrote CB Julia in one post.
Overall, crime was up in Antioch in 2022 from 2021. According to crime stats from the Antioch Police Department, 242 more crimes were recorded last year than the year before. However, APD stats going back to 2013 — which had 5,447 crimes — show the rate has mostly been going down. In that span, only 2017 and 2022 had more crimes than the preceding year.
>>>Read: Crime Is Down in Richmond. New Reporting Could Push Numbers Back Up
Of the 3,285 crimes recorded in Antioch in 2022, nine were reported as murders. Some of the deaths were particularly attention-grabbing.
The burned body of 25-year-old Mykaella Sharlman was found Oct. 17 on Mokelumne Trail near Gentrytown Drive. It took dental records and the jewelry she was wearing to identify her.
She left behind a family who had no idea the holidays coming would be clouded with pain and trauma. Her family mourned not just the loss of her life but of the gift she offered the world and all the things they would not get the chance to experience with her.
Police are still investigating her death, though they do have two suspects in custody. The two men were charged in October with arson and mutilating a corpse — but not murder, which caused a wave of anger through the community.
"How could they DROP the murder charges? It says they stuffed her body in the trash can and then set her on fire tf????" Orozco Cipriana wrote on Facebook, making comments similar to many other users. I just hope her family is able to receive justice.
On Nov. 26 — two days after Thanksgiving — Antioch was hit with another tragedy in an unlikely way.
Around 2 a.m., an Extra Mile convenience store at a Chevron station on Contra Loma Boulevard was robbed. After the intruders left, clerk James Williams, 36, who had been held at gunpoint, chased them down. Unfortunately, his desire for justice led to him being killed. Because Williams chased the criminals and fired at them with an unregistered gun, his killer will not face any murder charges because it could be seen as self-defense.
Antioch residents again took to social media to scream their frustrations. Some criticized Williams' decision to go after the criminals.
"I feel for the clerk his fam and friends, but really is that 15$ an hour job worth your life!! Hell no. I'd cut the cord to the register and hand it to him," wrote Anthony Prieto.
That's something I learned while working at the casino. Money is not worth your life. Businesses have insurance for theft, but your life is not something you can ever get back. Williams' loved ones, including his co-worker he was dating, were not only robbed of someone close to them, they likely won't feel the sense of justice they deserve due to the harsh circumstances.
Thomas Smith, a 16-year-old visiting from Louisiana was killed Dec. 17 at Williamson Ranch Park. After coming to California with his mother to visit family members for the holidays, Smith was going to the park with one of his cousins where they met up with a dark sedan. Shortly after, the sound of a gun being fired multiple times rang out, and the sedan sped off, leaving Smith with multiple gunshot wounds and bleeding out. His mother, Nakia Banks, was woken from a nap with the news and was able to hold his hand, but there was nothing doctors could do to save him.
Banks is going through what we can all agree is a mother's worst nightmare. She told KTVU, "They have ruined my life forever. I'm just so angry. I'm mad. I want justice."
With the end of the year's tragedies leaving Antioch with a bleeding heart, not only is there a demand for the end of this violence that has left families destroyed but also a change in leadership.
"You get what you vote for," J.L Ramirez wrote on social media. Facebook user Jason Quejada took it further: "You guys keep voting blue this is exactly what's gonna keep happening. Criminals have made this state a safe haven."
Other people also say the Contra Costa County district attorney and Antioch's mayor, police force and City Council need to be held accountable. The senseless deaths in the community are very concerning, but are we placing blame in the correct places?
>>>Read: Q&A: Torres-Walker Wants to Keep 'Expanding Our Ideas Around Public Safety'
There are likely several complex factors driving the recent violence. But reducing poverty could make things better in a lot of ways.
The cost of living has risen to the point where the working-class is unable to afford the basic necessities in life. I believe if you take care of the bottom line, you would greatly reduce crime. At the age of 28, I see a lot of my generation struggling to provide basic needs for their families even when working 40+ hours a week jobs at $20+ an hour. When you have an area where people are just fighting to survive, you create a dangerous environment. As a community, I believe we need to push for affordable living. There shouldn't be families hungry or cold. Without poverty, the rate of crime would go down because the needs of the people would be met and considered a right, not something we have to fight for.