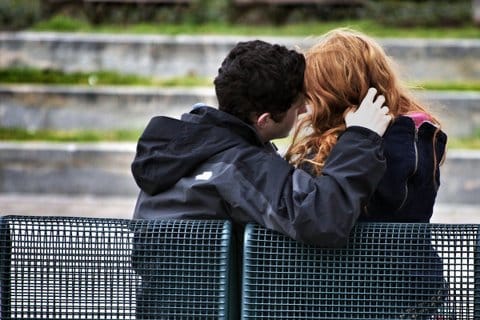 28 Feb

Teens Confront Epidemic of Dating Violence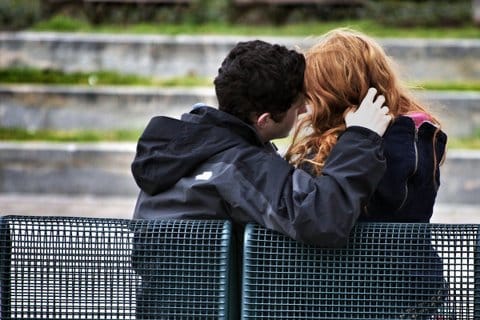 The Centers for Disease Control & Prevention recently flagged an alarming increase in teen dating violence, with some surveys showing rates as high as 1 in 3 relationships.
By Peter White | Ethnic Media Services
Young people are coming of age without knowing how to create a loving relationship or what the warning signs are that maybe they're not in a good one.
So says Ana Campos, 17, who was blinded by "fake love" and thought everything was fine. Her sister recognized the red flags Ana was ignoring.
"He was very manipulative. He would constantly like, check my phone without my permission, and just be angry over the smallest things," Campos recalled.  She has been in therapy for two years. Campos is slowly leaving her toxic relationship behind.
She is one of a growing number of teenage activists dedicated to educating their peers about the dangers of teen dating violence and how to prevent it. The Centers for Disease Control & Prevention recently flagged an alarming increase in teen dating violence, up from the one out of 12 teens who reported having experienced it in 2021. Some youth surveys report the number of victims at one out of three.
Ana Campos shares the red flags she missed early on in a relationship that became abusive. She says schools should provide education on relationships, including recognizing 'red flags' and 'green flags', so that teens understand what constitute a safe and healthy relationship and can break the cycle of violence.
An EMS briefing marking February as Teen Dating Violence Prevention Month featured four high school students who work with the California Partnership to End Domestic Violence.  "It's valuable to have youth speaking out on these issues because they are able to give you an inside peek as to what relationships, both intimate and friends and peers, look like today," said Megan Tanahashi, communications analyst for the partnership.
Isha Raheja started working with the House of Ruth women's shelter last year.  She promoted the Awareness through Art Showcase against teen dating violence at her school but it was a hard sell to some of her classmates. Many of the fliers she posted around campus were torn down.
"It's no surprise to me that teen dating violence can be regarded as taboo by some," she said. Now a senior, Raheja leads a sex education reform club at her school and she recruited one reluctant classmate whose parents had opted her out of sex education.
When Raheja first talked to her about dating violence, her classmate was taken aback and said it might not be an appropriate subject. But she came back the next day and they kept talking. Soon the girl was regularly attending club meetings.
"Speaking on a personal level with individuals to turn apathy amongst students to empathy helped me build a group of like-minded individuals and further progress," she said.
Maya Henry said she will never feel safe on public transit.  "I ride the bus every day. That is a place where I have been a target of sexual assault more than once.
"The thing about it is that it robs you of your innocence forever, and I don't know if that's something that you could ever really give back or take back, and I hope one day that'll happen," she said.
She volunteers at Peace Over Violence, a youth violence prevention center headquartered in Los Angeles. She says her friends have a buddy system whenever anyone goes out so they can track each other's whereabouts.
Healing requires unlearning certain behaviors, attitudes and stigmas, Henry said.
"It starts with making the conscious effort to not judge yourself or others… but to actually sit down with someone who may have inflicted violence on someone else and try and find a place where instead of looking at them and thinking about the violence they caused, think about the potential they have to unfurl that violence and apologize and learn and make right their wrong."
Restorative justice can't make the trauma disappear, but it can help both victim and perpetrator get beyond it. Henry noted that it's hard to be joyful without feeling safe but there are places she feels very safe and comfortable.
Armaan Sharma is a sophomore at a small private school in Fremont, a Bay Area suburb with a 60% Asian population.
An open and respectful dialogue on dating and relationships between parents and teens is key to keeping kids safe in their relationships, says Armaan Sharma.
In his freshman year, Sharma took a class called "Choices" that briefly mentioned relationships. "Why don't we teach about relationships more? Everyone thinks that developing relationships it's a natural skill that all humans have. If that were true, why do we see 1 in 3 teens in America experience some sort of dating violence, whether physical, sexual, emotional or psychological?"
Sharma noted that underregulated social media is posing a greater threat to youth with each passing day. Instagram is a platform where perpetrators of violence or predators have easy access to a whole lot of youth, he says.
"Netflix has movies like 365 days, which quite literally romanticize rape."
Sharma says teen dating violence can affect everyone, including men, and, in fact, marginalized groups like the LGBTQ community, often experience much higher rates of such violence but they are under-represented in the movement to end it. "It makes no sense because we can't attempt to solve a problem that affects everyone if everyone isn't involved," he said.
The conversation should begin at home, says Kandee Lewis, CEO/president of Positive Results Center and founder of Black Women Leaders of Los Angeles. The L.A. County Board of Supervisors named Lewis its Woman of The Year in 2017. She works with youth and parents on domestic violence, sexual assault and suicide prevention.
"It's important to talk to our children about what a healthy relationship is, what is acceptable behavior and what is unacceptable behavior," says Lewis.
"We all want to be loved and we want to be accepted. And so, if we're not getting the kind of attention that we need, we will go and seek that negative attention. It's still attention and we're gonna get it from wherever we can find it," Lewis said.
"Your child really wants to know that you care, because if you don't take the time to talk to your child, someone else will. And that other person could be the abuser."