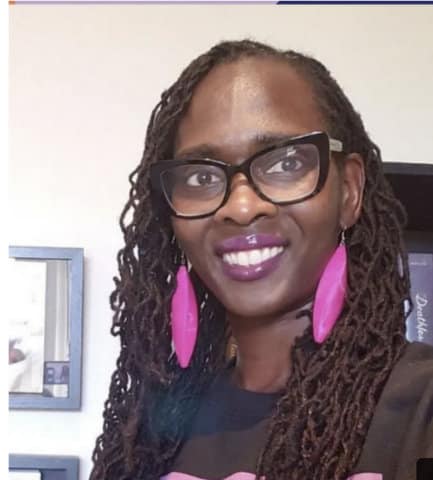 14 Apr

Science Fiction Writers Describe Shifts in Genre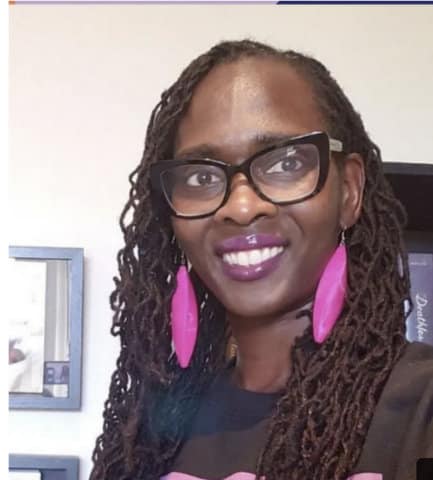 Isis Asare is the founder of the Sistah Scifi online bookstore. (Screenshot captured by Michael J. Fitzgerald / Richmond Pulse)
By Michael J. Fitzgerald
The genre of science fiction is undergoing several shifts — one of which is dealing directly and more dramatically with tales about the world's problems. And the genre also has a growing group of more diverse writers, a panel of sci-fi writers and experts said recently.
The panel "Sci-Fi Writers Imagine Alternative Realities and Futures" was organized and presented March 24 by Ethnic Media Services.
Ericka Hoagland a professor of creative writing at Stephen F. Austin State University said issues like sea levels rising — a very much real-time, real-world problem — are coming to the forefront of science fiction writing. She talked at length about one sea level story in which one of the characters learned to communicate directly with a blue whale
"This kind of story looks beyond the stereotype of space travel," she said. "This story says to me we need to learn nature's language and stop forcing nature to speak our language."
Hoagland said that another major change in science fiction is that contributing writers are now increasingly diverse. "Science fiction is no longer a boys' club," she said.
The notion of increasing diversity in voices was echoed by Libia Brenda, a climate imagination fellow at Arizona State University. She has been involved with projects in which science fiction writers collaborated on stories, greatly enhancing the final work. She cited one story that looks at a major volcanic eruption in Mexico due to climate change factors.
>>>Read: As Climate Change Worsens, 'We Have No Future'
"There is a narrative arc that connects all the settings in which we are imagining how we are going to live after that," Brenda said. Combining the work of the writers is admittedly "an experiment" she added. But she said her writing group is trying to imagine a world based on hope.
"We are trying to imagine a world that is the product of a change," she said. "We are trying to go beyond the obvious."
Brenda also said she believes the idea of having science fiction writers teaming up is a great model.
"As writers, we need to be collaborative to survive," she said.
Science fiction writer Ken Liu said he believes that science fiction is misnamed. "The vast majority of science fiction has almost nothing to do with science," Liu said. "The vast majority of science fiction is really fiction about technology. Tech-fi might be a better name for it."
He explained science is usually considered a lofty, academic study, whereas technology is the simple application of scientific insights.
"But nothing could be further from the truth," he said. "Often, technology races way ahead of science. Technology is an art. It's about the human attempt to make mental structures tangible."
He said to understand human nature, it's necessary to understand human technology.
"In the same way it is not possible to understand beavers without understanding their dams or honeybees without understanding beehives."
Writer and bookstore owner Isis Asare of Oakland said she believes science fiction is particularly freeing for writers of color because there are no strict boundaries. This allows authors to imagine and pursue outside the bounds of other types of fiction.
"And for readers, it means you can reignite your imagination," she said.
Asare also discussed Afrofuturism, a term coined in the late 1980s by a white journalist, which in part is a redefinition of Blackness, she said.
"My personal definition of Afrofuturism is the intersection of African diaspora culture and the merging of science and technology."
Indian novelist and screenwriter Samit Basu of Delhi said he believes that science fiction needs to focus more on the multiple apocalypses we often face, not just focus on small individual problems. Dealing with the whole even in fiction is a more realistic approach to problem solving.
Looking at one problem at a time as a particular crisis arrives is not sufficient, he said.
"All over the world we are dealing essentially with the same problems," Basu said.