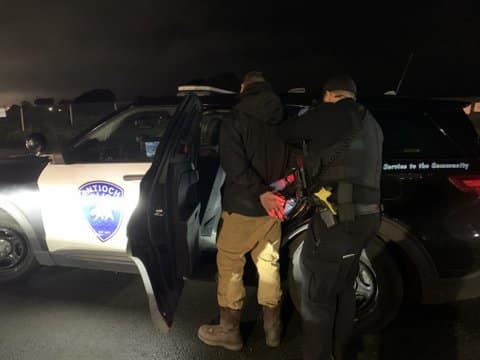 11 May

Antioch's People of Color Live in Fear of Those Sworn to Protect and Serve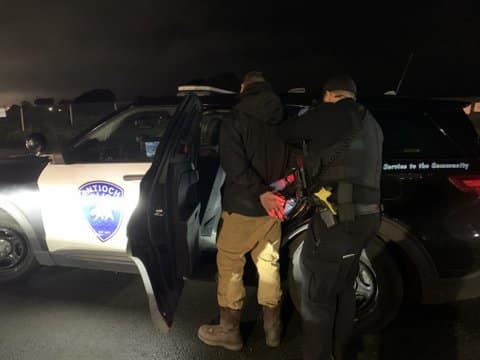 (Antioch Police Department via Bay City News)
Commentary, Arionna White
Racism in Antioch's police department is being exposed and investigated, leaving the community torn. Not only has 45% of the police force been found exchanging racist, sexist and homophobic text messages, but the actions of these officers have been left unchecked by a system sworn to protect and serve. The community is uniting to fight against living in fear of those who are protected by a badge as they act out their bias. As a country we have heard, scrolled through on social media, and watched on TV different instances of police brutality, but when you are witnessing it in your own neighborhood, it feels very different. When the place you called home can be called a Klan town and your safety is threatened, you begin to fear raising your children somewhere they can be deemed a target by the color of their skin by officers of the law.
According to U.S. census data, as of 2022, Antioch's population is predominantly non-white people at 63.5%. It is a very diverse community that is "protected" by those who show they hate them, especially when they feel they can get away with it. It is a reminder that even though the community has changed, the culture of the police force has not, maintaining its past hatred of people of color and making this acceptable.
When the prejudiced text messages were exposed, many of Antioch's minority residents were not simply enraged — they were not even surprised by the messages. They were not surprised by the officers saying the n-word or bragging of violence against different minorities. They were sad and hurt but not shocked. When asked if any had experienced violence or bias by officers in Antioch, 80% of people interviewed said yes. Even when they were the ones who called for help, they were treated like criminals. In 2023, you would not expect it to feel as though you are back in a time where you have to march for racism in your community to end.
"I felt a pang of hurt, but again not surprised," said Devin Williams, a 33-year-old Antioch resident and community organizer working with Alliance for Californians for Community Empowerment, after reading the 21-page document with pictures and text messages showing the racism from local officers. "I empathize a lot with the community especially when there have been so many stories about racism in the department and it was not taken seriously by the department nor by the government. Now, with everything coming to light, I wonder how many lives were destroyed?"
He said Antioch Police hasn't been audited in over seven years and there has been a lack of accountability amongst anyone with a badge. Williams reiterated what was said at a recent City Council meeting by many other residents, "As a resident, I would like to see a change in the community, and mirror what other community members want."
He said the department needs to get rid of the offending officers and change how it gets new officers, calling for "firing the officers involved with no pension." He also wants those officers to be decertified and for the police oversight commission to be able to "oversee audits and new hiring … on a consistent basis."
"I want all of the hate crimes and conspiracies that were reported to be investigated as well as in custody deaths involving those officers, a full audit of internal affairs, restructuring regulations that are in place," he continued. "They need to mandate bias training and mental health services, anti-harassment policies, and charge these officers with RICO Act [violations] and domestic terrorism. Not one person deserves to live in fear of those sworn to protect."
Given the hurt and frustration Antioch residents are feeling, the question is now, what can we do? How can we as a community stand together for what is right?  On May 11 at 6 p.m. at 55 E. 18th Street, at the Delta Bay Church, there will be a community conversation regarding the police department. This would be the time if you have the desire to get involved. Also, May 19, there will be a protest starting at the Martinez Labor Council Building at 8 a.m., marching to the Superior Court House against the racism and injustice going on here in Antioch.