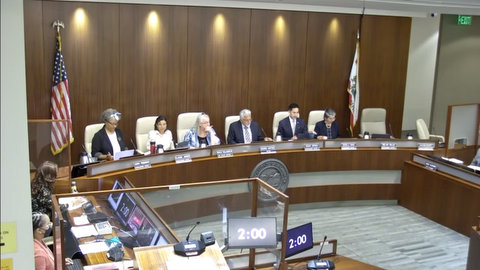 14 Sep

Richmond Moves Forward With Community Crisis Response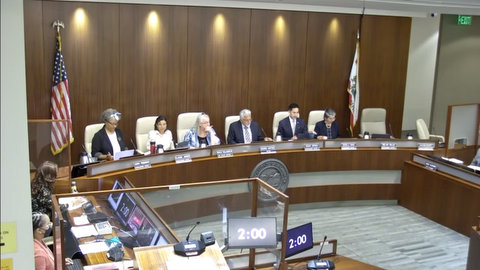 (Screenshot captured by Samantha Kennedy / Richmond Pulse)
By Samantha Kennedy
After a nearly two-month long recess, the Richmond City Council resumed meeting Tuesday to receive updates on increasing public safety in the city. Reports on both current emergency services and an alternative crisis response program show that something needs to change in Richmond to effectively serve residents.
Council voted 5-1 to move forward with a Community Crisis Response Program that will provide non-police response to certain 911 calls. Council member Melvin Willis was absent and council member Soheila Bana voted against.
"Had we had this program a long time ago, Pedie Perez would have been here with us," council member Claudia Jimenez said. "I'm really excited that we are moving into a more holistic system of care."
Richard "Pedie" Perez III died at 24 after being shot by a Richmond police officer. Perez's family recently marked the ninth anniversary of his death.
Once implemented, the Community Crisis Response Program would respond to low-level 911 calls in Richmond that often have longer response rates by current police personnel. Similar programs respond to calls regarding wellness checks, noise complaints and disputes between family and friends.
A separate report at the meeting from the Matrix Consulting Group, which was contracted to analyze data from the police and fire departments, recommended increasing police staffing to address issues related to overtime and response time.
Lower-priority calls as classified by the Matrix Consulting Group made up 50% of calls for service in 2021. Median response times for these calls are over 20 minutes and, in cases where calls are deemed the lowest priority, are closer to 40 minutes.
Matrix's data analysis does include traffic data which does not fall into the scope of the Community Crisis Response Program's analysis.
If council were to increase police staffing, Matrix recommends adding 13 patrol officers to meet the city's needs. But, like the Community Crisis Response Program, Matrix's recommendations for alternative responses also include civilian response to lower-priority calls. According to Matrix's analysis, the city could use eight responders to serve the community in that position.
Though 87% of Richmond respondents to a survey by the Urban Strategies Council, which was contracted by the city to conduct research and analysis of alternative crisis response options, say they support well-trained community members responding to certain calls instead of police, some say they have concerns with "redundant" city services and county services, like Contra Costa's mobile crisis response team A3.
"Redundancy is actually necessary," Mayor Eduardo Martinez said. "If we have just one program, we still don't have enough services. We need services from as many different sources as possible in order to serve our community."
Anne Janks, a program associate from the Urban Strategies Council, said many of A3's calls for services would not overlap with the Community Crisis Response Program because they are often distinct and address individuals who are already known to the county.
The next Richmond City Council meeting is Sept. 19.