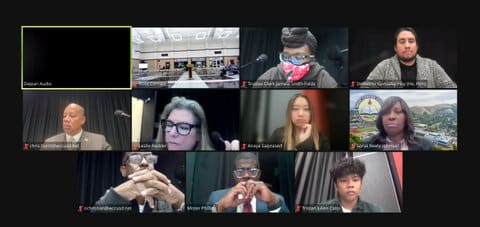 21 Sep

Unaudited WCCUSD Financial Statements Reveal Discrepancies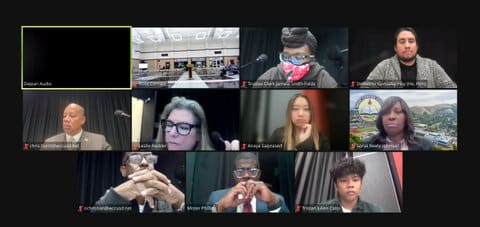 (Screenshot captured by Samantha Kennedy / Richmond Pulse)
By Samantha Kennedy
As the West Contra Costa Unified School Board looks to prevent insolvency this year, it got budget information that makes the problem more complex.
The WCCUSD school board received a presentation Wednesday on the district's unaudited actual financial statements for the 2022-23 school year.
The presentation showed a large increase in funding for special education from the district's unrestricted general fund and discrepancies between the district's estimated funds and actual funds.
Board President Demetrio Gonzalez-Hoy said he hoped that the numbers would help him understand the problems with their funding as they move closer to cuts but was not fully satisfied.
"Right now, I feel like I'm in limbo," he said. "I don't really know what's true. We only know what happened last year, and I can't trust it."
Gonzalez-Hoy and other board members were especially worried about several instances of overspending in the budget.
"The multi-year impact is very different than what we know," he said. "I actually don't know what the picture is two, three, four years out."
During the 2022-23 fiscal year, revenue in the district's restricted fund, which can only be used for designated purposes, was estimated to be nearly $210 million. Unaudited actual financial statements showed that actual revenue was over $12 million less than that number.
The restricted fund cannot be used for the general needs of the district and includes grants from the state and federal levels.
Trustee Jamela Smith-Folds said several small instances of overspending grabbed her attention. Sometimes spending was simply not accounted for during estimates and later showed up in the actual statements.
Kim Moses, the interim associate superintendent of business services, said that she couldn't be entirely sure why these discrepancies are happening without looking further into it. Some things, she said, were just not budgeted for.
In the case of the restricted fund, she said it is a possibility that grants the district received over the years may have expired or will expire soon. Some are one-time grants.
Moses said those grants are often not enough to fully provide for students.
The district's restricted fund is made up of $35 million that is designated for providing for students with disabilities. But the district had to contribute $72 million from its general fund to help fund these programs. Still, the programs are underfunded.
Gonzalez-Hoy asked why the district can't use excess funds from the restricted special education category instead of contributing funds from the unrestricted balance to meet these needs.
"The restricted funds are to be above and beyond the basic expectation of how we provide services for students," Moses said. However, the district is not even providing the basics for many students with disabilities.
Sonja Neely-Johnson, the district's special education local plan area director, said the district has not been able to fully fund programs for students with disabilities since the beginning of the Individuals with Disabilities Education Act in 1975.
Basic services for students with disabilities include what accommodations are put into a student's Individualized Education Plan, commonly known as an IEP, which allows students to access support for their functional needs. Districts are required by federal mandate to provide these services.
Trustee Mister Phillips asked if cuts to special education would be necessary.
"Yes," Moses said. "Cuts will be necessary."
The next WCCUSD school board meeting is Oct. 11.